July 21 – 28, 2018
The Inaugural Echo on the Inside Passage of Alaska will take place on an Alaskan cruise. This new educational opportunity differs from ASE's other courses by providing attendees with a small, intimate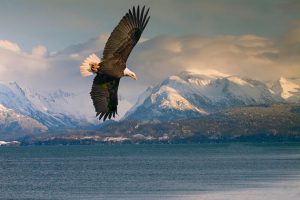 environment to learn from the experts. Ships have been sailing from Seattle to Alaska since the gold rush. Now it is your turn to follow in the wake of history on a seven-day cruise vacation filled with glacier-carved fjords, forested islets and quaint ports along Alaska's famed Inside Passage. Cruise to Alaska from Seattle with ASE: stops in Juneau, Skagway, Ketchikan, and Victoria, British Colombia.
Participants will attend lectures and workshops while the ship is at sea.  The current schedule allows for 26 hours of CME education. The expert faculty will present traditional lectures, facilitate three 1-hour workshops, and lead 'Chalk Talks' where they will do a deep dive into a popular topic.
Stay up-to-date on all of ASE's live educational courses by downloading the free ASE Courses App. Find detailed information on each of ASE's events, including faculty, agendas, exhibitors, networking events and more.  Use the app to create your event schedule and receive notifications of special activities and sessions while on-site.
You can download them here.
Android: http://bit.ly/2eIWNDG