You are invited to be a part of the American Society of Echocardiography (ASE)
ASE has a number of benefits and programs to engage and assist echocardiographers from all over the world. International members are an essential part of what ASE does every day. Did you know that 17% of our members are from outside the United States and that the majority of research submitted to the Journal of the American Society of Echocardiography (JASE) comes from outside the United States? ASE's meetings are International! Forty-five countries were represented at the 26th Annual Scientific Sessions and 38% of Abstract submitters from 2015 are from outside the United States. Becoming a member of ASE offers numerous benefits. Click here to join ASE. Alternatively, click here for a paper application or contact Rhonda Price at rprice@asecho.org for information.
ASE Guideline Documents
Access all of ASE's guideline documents at www.asecho.org/guidelines.  We invite you to use these 60+ documents to guide your day-to-day clinical practice.  The guidelines page is not password protected and is available for all clinicians.  Visit this page often and share it with your colleagues.  When the guideline documents are updated or new guideline documents are added, you'll find them at www.asecho.org/guidelines as soon as they are available.  In addition, guidelines translations are available at www.asecho.org/translations, where you'll find translated guideline documents in Spanish Portuguese, Mandarin, French, and even Georgian!
 Connect@ASE
Participate in the global conversation on ASE's networking platform, Connect@ASE. This members-only site is the host for our active discussion forums, our image library containing hundreds of moving images, and an enhanced member directory to connect with colleagues worldwide.  Access Connect@ASE on your device by downloading the free app by searching for 'MemberCentric' and selecting ASE.
Journal of the American Society of Echocardiography (JASE)
The Journal of the American Society of Echocardiography (JASE) brings ASE members the very latest clinical, scientific, legal, and economic information regarding the use of cardiac ultrasound. The Journal's original, peer-reviewed articles cover conventional procedures, as well as newer clinical techniques, such as transesophageal echocardiography, intraoperative echocardiography, and intravascular ultrasound. The online platform, free with membership, is fully functional with searchable back issues, ASE's newest guidelines, articles in press, and much more! To access JASE, log in to the ASE member portal and select "JASE Online."
ASEUniversity
Talks from some of the most respected cardiovascular educators are available online now at ASEUniversity. ASE members view recorded talks and read articles to earn Continuing Medical Education (CME) at no cost. and keep current with credential needs or to review topics. And, a selection of ASE conferences is available for purchase. If you can't come to the ASE Scientific Sessions, it can come to you. ASE Webinars allow you to participate from your home or office! Webinars are based upon new ASE Guideline documents with the lead author presenting. Live webinars are not always convenient for busy schedules.  As an ASE member, you can register for a live webinar at no cost.  If you're unable to participate when scheduled, an archive of the webinar will be sent to your email for you to view at your convenience. You don't want to miss this great benefit – free for ASE members.
Free Portuguese-Language Webinar:
Recomendações para Quantificação das Câmaras Cardíacas pelo Ecocardiografia em Adultos
Presented in Portuguese by Vera Rigolin, MD, FASE and Arnaldo Rabischoffsky, MD
Free Spanish-Language Webinars:
Guias para un examen de ecocardiografia transesofagica integral: Recomendaciones de la Sociedad Americana de Echocardiografia (ASE) y la Sociedad de Anestesiologos Cardiovasculares (SCA)
Presentacion y adaptacion al Espanol: Federico M. Asch, MD, FASE
Three-Dimensional Echocardiography: Recommendations for Image Acquisition and Display 
Presentacion y adaptacion al Espanol: Robert M. Lang, MD, FASE
Recommendations for Cardiac Chamber Quantification by Echocardiography in Adults
Presentacion y adaptacion al Espanol: Robert M. Lang, MD, FASE
Become a Fellow of the American Society of Echocardiography (FASE) and illustrate your accomplishments!

Your performance stands out. So should you! The FASE credential recognizes the dedicated ASE member with an extraordinary commitment to the field of cardiovascular ultrasound. Fellowship recognizes a diverse set of skills and comprehensive knowledge of all aspects of echocardiography.

Only ASE members can be FASE. There are hundreds of FASE outside the United States. In recent years, ASE has recognized three South American cardiology leaders as Honorary Fellows of the American Society of Echocardiography.  This honor is given to individuals outside the US who have made significant contributions to the field of cardiovascular ultrasound and have played a strong role in building relationships with the Society.  Congratulations go to Jorge Lowenstein, MD, FASE (Argentina), Marcia Barbosa, MD, FASE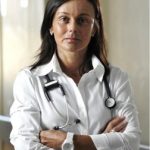 (Brazil), and Roberto Canessa, MD, FASE (Uruguay) recipients of this prestigious honor.  Join ASE and this prestigious group.  Lead. Contribute. Be Recognized. www.asecho.org/fase
Photos (top to bottom): Jorge Lowenstein, Roberto Canessa, Marcia Barbosa