Strain Echocardiography in Cardiomyopathies
Presenter: Dr. Christos Mihos (USA)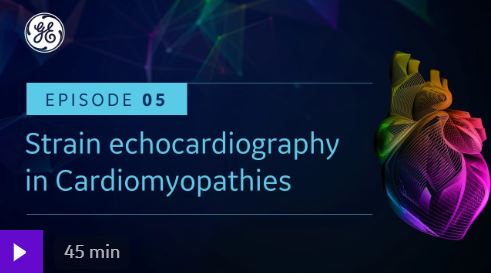 Guest Speakers: Dr. Gerard P. Aurigemma (USA) and Prof. Erwan Donal (France)
Learning Objectives
Superiority of strain imaging vs. ejection fraction?
How strain results are impacting patients' treatment?
How to monitor disease progress over time?
ASE is pleased to support the GE Healthcare Vivid Learning Academy Strain Imaging in Echocardiography webinar series, which is comprised of 10 episodes that will be released each month until August 2023 at no cost.