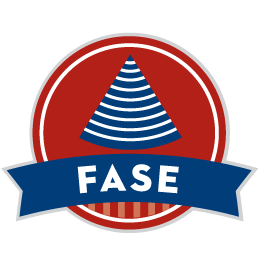 ASE recently welcomed 25 distinguished Fellows of the American Society of Echocardiography (FASE) designation recipients! These members have exemplified excellence through education, research, leadership, and volunteerism. They are ambassadors for ASE, and recognized experts in their field. Join us in congratulating the newest FASE recipients:
Sinan Alo, DO, FASE; Sethabel Levi Alvarado, MD, FASE; Ravi Ashwath, MD, MBBS, FAAP, FASE; Au Shek Yin, MBBS, FASE; Paula Jane Boucaut, FASE; John Landon Colquitt, MD, FASE; Allyson Leigh Doucet, BS, RDCS (AE, PE), FASE; Jared William Feinman, MD, FASE; Hetal A. Gandhi, MD, FACC, FASE; Yasmeen Golzar, MD, FACC, FASE; Kimberly Howard-Quijano, MD, MS, FASE; Runqing Huang, Ph.D, FASE; Melissa Ianitelli, DO, FACOI, FACC, RPVI, FASE; Jeff Jewell, BS, RDCS (AE,PE), FASE; Nitin Madan, MD, FASE; Erin Janelle Madriago, MD, FASE; Yasdet Maldonado, MD, MMM, FASE; Carolina Melendez Rodriguez, RDCS, RCS, FASE; Yamuna Sanil, MD, FASE; Madeline Schiminger, BS, RDCS (AE,PE), FASE; Rahul Vijaykumar Shabadi, MBBS, MD, FASE; Mark Murdoch Smith, MD, FASE; Jennifer Kaylene Tresness, RDCS, RDMS, RVT, FASE; Chun Pong Wong, MD, CCRP, FASE; Neeraja Yedlapati, MD, FASE
So far during 2020, ASE has welcomed 134 new FASE! A full list of FASE members can be found on SeeMyHeart.org. If you are interested in applying for FASE and being recognized in the field, or would like more information, please visit ASEcho.org/FASE. The next deadline to apply is December 1, 2020.