Updated June 25, 2021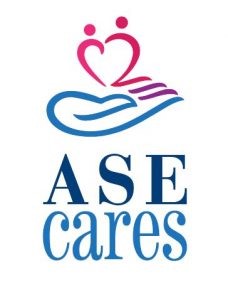 This COVID-19 guideline is a living document based on Centers for Disease and Control (CDC) guidance. It will continue to evolve as the COVID-19 situation changes between now and the time of the Echo Florida conference. Please review the information below. We ask that you commit to the following policies in order to guarantee the safety of all participants involved.
In partnership with Disney's Yacht & Beach Club Resort, ASE will provide:
Spacious floor plans adhering to a minimum of 3 feet distance between participants.
Limited attendance to this course.
Hand sanitizer stations positioned throughout the meeting space.
Disposable face coverings for anyone needing one or who feels more comfortable wearing one. Attendees are welcome to bring their own mask, provided it follows the CDC Guidelines for Wearing Masks.
A sanitized meeting space with a deep clean at the end of each day.
Signage to reinforce social distancing and other safety reminders.
An on-site Health Care Office with a medical clinician available during meeting hours. ASE will also provide information on non-urgent medical assistance available after-hours.
An inherent risk of exposure to COVID-19 exists in any public place where people are present. COVID-19 is an extremely contagious disease that can lead to severe illness and death.  By registering for and traveling to the 9th Annual Echo Florida, you (and any guests you bring) voluntarily assume all risks related to exposure to COVID-19.
As a participant, we also ask you to practice the following guidelines:
Before Leaving Home
Follow relevant guidance provided by the Centers for Disease and Control (CDC), World Health Organization (WHO), and/or your local health authority.
Adhere to government issued travel restrictions and requirements issued by the region you will be travelling to and the region you are travelling from.
Evaluate your own health and that of people you are in close contact with; contact the ASE Meetings Department if you have concerns.
Stay home if you feel sick and/or are running a fever or experiencing other COVID-19 symptoms.
On-site During the Event 
Follow the CDC and state of Florida and Orange County (Orlando) guidelines, wearing face masks is optional for individuals fully vaccinated against COVID-19. Those who are unvaccinated or immunocompromised are expected to wear a mask. Individuals who feel more comfortable wearing a mask are encouraged to do so.
Whether during the meeting or off-site, continue to follow guidance from the CDC, WHO. and the local health authority, for everyday preventive actions to help prevent the spread of respiratory viruses including:

Washing hands often with soap and water for at least 20 seconds, or an alcohol-based sanitizer with at least 60% alcohol. Avoid touching eyes, nose, and mouth with unwashed hands.
Cover your nose/mouth when coughing or sneezing. Throw used tissues in trash.
Cleaning and disinfecting frequently touched objects and surfaces using a regular household cleaning spray or wipe.
Socially distancing when possible.
Wearing masks as required by CDC and state and local guidance.
Go to the ASE Health Care Office or contact the after-hours facility if you feel unwell or are experiencing flu-like symptoms.
Post-Event
Based on current contact tracing advice from many health authorities, if you test positive for COVID-19 up to 10 days after returning home, please contact the ASE Meetings Department Manager, Jaclyn Levine, directly at JLevine@ASEcho.org. Should this happen, your name and contact information will be forwarded to the Orange County Health Department, as well as Disney's Yacht & Beach Club Resort.