Sarah is co-founder and CTO of TeleHealthRobotics. She has expertise in high tech hardware and software product development in the medical, electronics, and consumer spaces. She has a degree in Bioengineering and Entrepreneurship from the University of Pennsylvania and also worked previously as a healthcare management and strategy consultant.

Rami Doukky, MD, MSc
Dr. Doukky is a Professor of Medicine, Preventive Medicine, and Radiology at Rush Medical College and the Chief of Cardiology at the Cook County Health and Hospitals System in Chicago, Illinois. Dr. Doukky is a patient outcomes researcher with particular interest in myocardial perfusion imaging, diastolic function, heart failure, appropriate use of cardiac testing, and telerobotic ultrasound imaging. His work has been published in major cardiology and cardiovascular imaging journals.

Jeffrey Soble, MD
Dr. Soble is co-founder of TeleHealthRobotics, an Associate Professor of Medicine at Rush University Medical Center and a non-invasive cardiologist. He is a serial entrepreneur with a background in technology, information systems and cardiovascular workflow.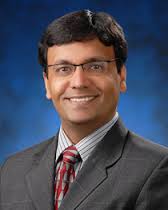 Partho P. Sengupta, MD
Dr. Sengupta is the Director of Interventional Echocardiography and Director of the Cardiac Ultrasound Research & Core Lab at Mount Sinai School of Medicine in New York. His holographic presentation as the 14th Annual Feigenbaum Lecturer at ASE's 24th Annual Scientific Sessions was hailed as truly innovative.