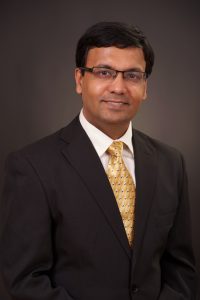 Partho P. Sengupta, MD, DM, FACC, FASE
WVU Heart & Vascular Institute, West Virginia University School of Medicine, Morgantown, WV
2017 Task Force Chair
Dr. Sengupta is the Director of Cardiovascular Imaging and Chair of Cardiac Innovation at the WVU Heart & Vascular Institute, and a Professor at West Virginia University School of Medicine. He is an Associate Editor for the Journal of American College of Cardiology: Imaging and has served on the Board of Directors for the American Society of Echocardiography and as the Chair of the ASE Telehealth and New Technology Task Force. He has won several excellence awards including ASE's Young Investigator Award in 2004, Mayo Clinic Research Award in 2007, Mayo Brother's Distinguished Fellowship Award in 2009 and AACIO Young Investigator Award in 2010. He was awarded ASE's 14th Feigenbaum Lectureship, recognizing his significant contributions to research in the field of echocardiography. He delivered ASE's first-ever presentation using hologram technology at ASE's 24th Annual Scientific Sessions on July 1, 2013 in Minneapolis, Minnesota. His futuristic ideas, investigative skills and international work have been widely acclaimed by major media outlets including heart.org and Forbes. Dr. Sengupta also had the honor of presenting at TEDMED 2016.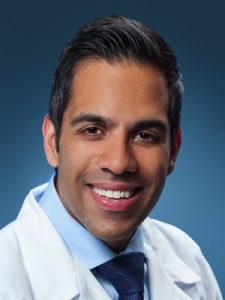 Sanjeev P. Bhavnani, MD
Scripps Clinic, San Diego, CA
Dr. Bhavnani is a physician-investigator in the field of digital medicine that encompasses mobile health, e-Health, and telemedicine at Scripps Clinic.   He is a clinical cardiologist with specialty interests in heart failure and non-invasive imaging.  In his position he is involved in the design of mHealth and telemedicine clinical trials that involve wearable devices, smartphone-based applications, nanosensors and miniaturized imaging devices, and has designed clinical trials in various patient populations in the United States, Uganda and Mexico.  He was a young investigator finalist at ASE 2015 for his collaboration on the ASEF India mission and was an investigator on the VALUES randomized clinical trial investigating the incremental benefit of mHealth devices including handheld echocardiography on healthcare delivery and outcomes in patients with rheumatic and structural heart disease.  He is a member of the ASE and served as a committee member on the ASE New Technology Task Force.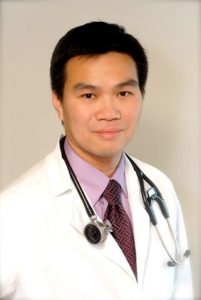 Chi-Ming Chow, MDCM, MSc, FRCPC, FACC, FASE, DBIM
St. Michael's Hospital, Toronto, ON, Canada
Dr. Chi-Ming Chow is an attending staff cardiologist at St. Michael's Hospital and an associate professor in the Department of Medicine, University of Toronto. He has an undergraduate degree in computer science from Brown University, USA. He completed his Doctor of Medicine (1990) at McGill University (Montréal, Québec) and a Masters of Science in Epidemiology at McGill University (1997). He completed his training in Family Medicine, Internal Medicine and Cardiology at McGill University. He then pursued his clinical and research echocardiography fellowship at Massachusetts General Hospital, Harvard University before joining the Division of Cardiology at St. Michael's Hospital in 2001.
Clinically he specializes in non-invasive cardiac imaging, in particular echocardiography and stress echocardiography. He is the Director of the Echocardiography Laboratory at St. Michael's Hospital. Currently, he is the president of the Canadian Society of Echo (CSE).
His academic interests include medical informatics and he has authored many popular medical education software programs (e.g. CardioMath, ECG Made Simple, iCCS for the Canadian Cardiovascular Society, iASE Guidelines App for the American Society of Echocardiography, CDA Clinical Practice Guidelines, iSVU Guidelines for the Society for Vascular Ultrasound, and Choosing Wisely Canada). These medical software programs are being used by healthcare professionals and students worldwide. His other current areas of research include ethnic differences in cardiovascular disease, investigating new technologies in non-invasive imaging and using medical informatics to improve patient care.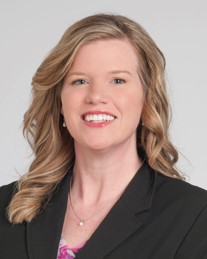 Amy Dillenbeck, MS, RDCS, FASE
Cleveland Clinic, Cleveland, OH
Amy is a Cardiac Sonographer Workleader in the Cardiovascular Imaging Lab at the Cleveland Clinic. After a career as an Exercise Physiologist working in Cardiac Rehab and Exercise Testing, Ms. Dillenbeck returned to school to pursue a career in Cardiac Sonography. In 2007, she earned her Registered Diagnostic Cardiac Sonographer (RDCS) credential from ARDMS in adult echocardiography. Currently, she serves on ASE's Membership Committee, is a manuscript reviewer for CASE – ASE's online journal, and is a fellow of the ASE.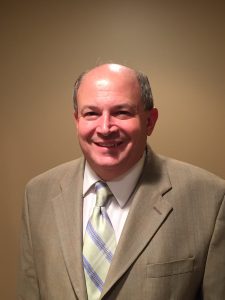 Alan S. Katz MD, MS, FACC, FASE
Catholic Health Services of Long Island, Melville, NY
Dr. Katz is Vice President of Medical Informatics for Catholic Health Services of Long Island, Director of Cardiac Imaging and Informatics at St. Francis Hospital, and Associate Professor of Medicine at the State University of New York at Stony Brook. He previously held positions as the Director of Echocardiography at the Miriam Hospital in Providence, Rhode Island, and as Associate Professor of Medicine at Brown University. Dr. Katz' interests include echocardiography, digital imaging in cardiology, and medical informatics.
Dr.  Katz received his bachelor's degree from Brandeis University, a master's degree in Engineering Science/Bioinformation Systems from the California Institute of Technology, and his medical degree from the University of Vermont. He trained in internal medicine at North Shore University Hospital and Memorial Sloan-Kettering and did his cardiology fellowship at New York-Presbyterian Hospital / Weil Cornell Medical Center.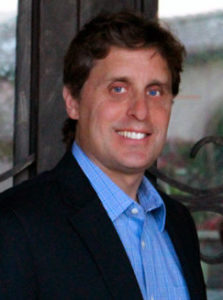 Steven J. Lester MD, FACC, FRCPC, FASE
Mayo Clinic Arizona, Scottsdale, AZ
2016 Taskforce Chair
Dr. Lester received an undergraduate degree in biology from the University of Western Ontario and a degree in medicine from the University of Toronto. He completed his internal medicine residency at the University of Toronto and cardiology fellowship from the University of British Colombia. He then went on to complete a post-doctoral fellowship in echocardiography at the University of California San Francisco. Dr. Lester is currently an associate professor of medicine at the Mayo Clinic College of Medicine and serves as both the associate chair of medicine for innovation and the associate medical director for Mayo Clinic Ventures.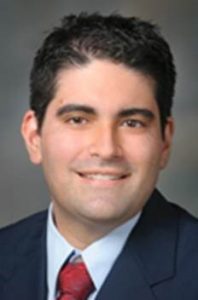 Juan C. Lopez-Mattei, MD, FACC, FASE
MD Anderson Cancer Center, Houston, TX
Dr. Lopez-Mattei is a cardiologist trained in Puerto Rico who completed an additional two-year fellowship in cardiovascular multi-modality imaging at Houston Methodist DeBakey Heart and Vascular Center in Houston, TX (affiliated with Weill Cornell Medical College). He has the highest level of training that can be achieved in echocardiography and cardiovascular MRI (level III). Currently he is an Assistant Professor in Medicine and Radiology at The University of Texas MD Anderson Cancer Center and a full-time faculty in the Department of Cardiology.  He is the Co-Director of MD Anderson Cardiac Radiology Services. His research interests are the use of cardiovascular MRI and echocardiography in assessing chemotherapy-induced cardiotoxicity and cardiovascular applications of molecular imaging. In his leisure time he likes training for triathlons.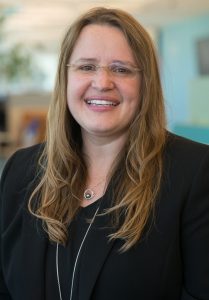 Stephanie Nay BS, RDCS, RCCS, FASE
Primary Children's Hospital, Salt Lake City, UT
Ms. Nay began her cardiology career in 1997, in Nuclear Medicine Cardiology as an exercise tech and has worked in the field of echocardiography since 1998.  Currently, she is the Cardiology Manager at Primary Children's Hospital in Salt Lake City, where she has worked for the past 6 years. She oversees all EKG, exercise/metabolic testing, echo and fetal services for inpatients and outpatient as well as the continuing education and training for echocardiovascular services.
Ms. Nay currently serves on the ASE's Cardiovascular Sonography Council, Pediatric and Congenital Heart Disease Council, and the Innovation Competition Taskforce.  She is the President of the local Utah Echo Society where she organizes meetings, seminars and community programs, and also serves as a subject matter expert for Cardiovascular Credentialing International (CCI).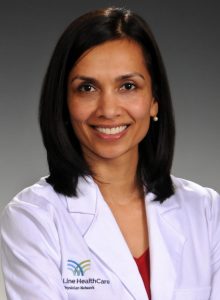 Riti Patel, MD, FACC, FASE
Lankenau Heart Institute, Philadelphia, PA
Dr. Patel earned her undergraduate and medical degrees from the six-year medical program at Boston University School of Medicine.  She completed her residency at Yale–New Haven Hospital and her cardiovascular fellowship at the Hospital of the University of Pennsylvania. Dr. Patel is a Fellow of the American College of Cardiology (ACC) and the American Society of Echocardiography (ASE).  In 2012 she designed an app for iTunes, PhysicianRVU, to track physician productivity.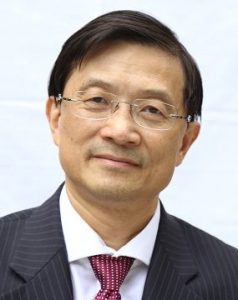 Min Pu, MD, PhD
Wake Forest University School of Medicine, Winston-Salem, NC
Dr. Min Pu is professor of Medicine and Director of Echocardiography and Stress Laboratory at Wake Forest University, School of Medicine. He completed his internal medicine training at Mt. Sinai School of Medicine and Bronx VA Medical Center, New York, and cardiology fellowship at Cleveland Clinic Foundation. He is interested in echocardiography and valvular disease. His studies involved quantification of mitral regurgitation, development of the first rat model of organic mitral regurgitation and assessment of effects of beta-blocker therapy for primary mitral regurgitation. He was the principal investigator and co-investigator for American Heart Association and NIH grants. His current research primarily focuses on assessment of low gradient-low flow aortic stenosis, 3D echocardiography and 3D printing.
<Back to main Echovation 2017 page>