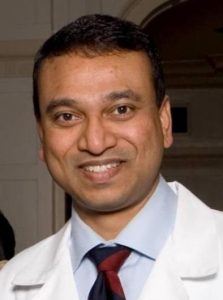 Theodore P. Abraham, MD, FASE
Professor of Medicine, Radiology and Radiologic Science, Johns Hopkins University
Dr. Abraham is Professor of Medicine, Radiology and Radiologic Science at Johns Hopkins University in Baltimore, Maryland. He is Director of Echocardiography at Johns Hopkins Hospital and Associate Dean for Research for Johns Hopkins Medicine. He founded and directs the Johns Hopkins School of Cardiac Sonography.
Dr. Abraham's research focuses on the investigation of changes in regional and global cardiac mechanics for early diagnosis and determination of prognosis in heart failure and coronary artery disease. He founded the Johns Hopkins Hypertrophic Cardiomyopathy Center of Excellence and conducts research on the role of echo in early detection and prognostication in HCM.
Dr. Abraham is a Fellow of the Fellow of the American Society of Echocardiography. He previously served on the ASE Board of Directors and recently served on the Research, Ethics and Bylaws, Finance and Scientific Sessions committees. He is also the incoming Abstract Co Chair for ASE 2018. Dr. Abraham serves on the editorial board of key cardiology imaging journals.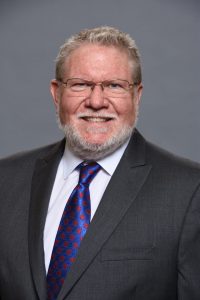 David Adams, ACS, RCS, RDCS, FASE
Sonographer Emeritus, Duke University Medical Center
David Adams is a former US Navy Corpsman and renowned innovator in echocardiography practice, research, and education. He was the recipient of the first ASE Sonographer Lifetime Achievement Award in 2011 and the past recipient of the ASE's Distinguished Sonographer Teaching Award in 2004. David retired from Duke University in 2016 after 37 years, where he most recently served as the Technical Director for Echo Development. As a leader in the field, David combines humor with clinical expertise in providing a practical approach to cardiac ultrasound.
In addition to his clinical work, David has been a long-time participant and leader of various medical humanitarian missions throughout the world, including four with the ASE Research and Education Foundation (ASEF). In honor of his commitment to serving others and his tireless volunteer efforts with ASEF, the Foundation established the Adams Global Service Award, an annual travel grant which will be presented for the first time to a sonographer mission volunteer during the Scientific Sessions here in Baltimore. To learn more about David's his ongoing initiatives, visit davidwithoutborders.org.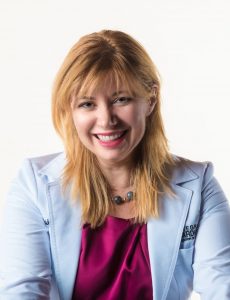 Regina S. Druz, MD, FACC, FASNC
Chief of Cardiology, St. John Episcopal Hospital; CEO and Co-founder, iVisitMD, Inc.
Dr. Druz is a board-certified cardiologist, nationally recognized for her expertise in cardiac imaging and clinical research. A graduate of the Cornell University Medical College, Dr. Druz completed her residency in internal medicine and cardiovascular fellowship at the Weill Cornell University Medical Center-New York Presbyterian Hospital.
Seeking to prevent and reverse heart disease, and not just merely treat the end-stages of it, Dr. Druz immersed herself in the practice of integrative and functional medicine. She developed Fit in Your GENES™ functional medicine program that uses personalized genomics to reverse cardiac disease risk factors, such as inflammation and oxidative stress, and halt progression of endovascular damage through targeted lifestyle interventions.
Dr. Druz is also a passionate healthcare innovator, developing digital and mobile health solutions. She developed a patient-facing urgent symptom platform (iVisitMD) that allows patients to rapidly assess their symptoms and find care locally. Dr. Druz is currently combining her interests in functional medicine and technology by creating a telemedicine solution for holistic heart health.
Currently, Dr. Druz serves as a Chief of Cardiology in a community hospital in Far Rockaway, New York. She maintains a private practice in integrative cardiology in Long Island, New York. She is a board member of the American Society of Nuclear Cardiology, and is an inaugural chairwoman of the American College of Cardiology Innovation Working Group. She is a Clinical Professor of Medicine at SUNY Downstate School of Medicine.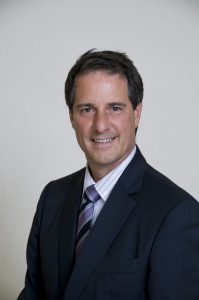 James D. Thomas, MD, FASE, FACC
Director, Center for Heart Valve Disease, Bluhm Cardiovascular Institute, Northwestern Memorial Hospital
Dr. Thomas joined Northwestern Medicine in 2014 as the new Director of the Center for Heart Valve Disease at the Bluhm Cardiovascular Institute, after more than two decades at the renowned Cleveland Clinic, where he served as the Charles and Lorraine Moore Chair in Cardiovascular Imaging and professor of Medicine and Biomedical Engineering at Case Western Reserve University. He also continues to serve as the Lead Scientist for Ultrasound with NASA, studying the effects of microgravity on astronauts' hearts and helping train them in the use of cardiac ultrasound in space.
Dr. Thomas has more than 500 peer reviewed publications; his clinical interests include valvular heart disease and diastolic dysfunction, with research interests in cardiac mechanics, application of new echo technology and space physiology. Dr. Thomas is a member of the American College of Physicians, American College of Cardiology and the American Society of Echocardiography (ASE), and a fellow of the Council on Clinical Cardiology, American Heart Association and the European Society of Cardiology.
Dr. Thomas is a Past President of ASE, and has served on numerous committees over the years.  Currently, he is serving as Co-Chair of the joint EACVI-ASE-Industry Initiative to Standardize Deformation Imaging, which has produced multiple consensus documents that have significantly improved inter-vendor standardization for global longitudinal strain, including "Definitions for a Common Standard for 2D Speckle Tracking Echocardiography."
Dr. Thomas is also ASE's spokesperson for the ABIM Foundation's Choosing Wisely© campaign, and serves on the ACC's Imaging Council as ASE's representative. He is a recipient of the Richard Popp Excellence in Teaching Award from the American Society of Echocardiography and was honored as the Edler Lecturer at ASE's Scientific Sessions in 2013.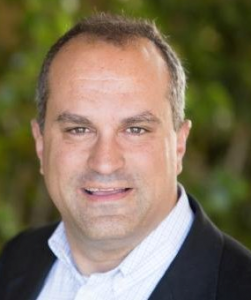 Armen Vidian
Operating Partner, Data Collective
Armen brings the perspective of an entrepreneur and startup co-founder, a product marketer in Fortune 500 healthcare companies, and an investor to Data Collective (DCVC) as an Operating Partner.  He leverages these diverse experiences to guide companies in the portfolio in their growth, focusing specifically on those in healthcare.  Armen's operational experience spans across medical devices, pharmaceuticals, insurance, and data science / AI startups.
Early in his career, he developed an online pharmacy for one of the first patient health record companies.  He then spent several years in product management and early market development for first-in-class technologies at Guidant, Edwards Lifesciences, and Evalve (acquired by Abbott Laboratories). After Abbott, he co-founded BlueTalon, which was initially focused on enterprise data security for data-driven clinical trial design and population health management.
In addition to his operating role, Armen also leverages his unique cross-industry experience in technology and healthcare to identify new high potential startups at the intersection of artificial intelligence (AI) and the life sciences for investment.  Armen holds an M.S. in Management Science from Stanford University and an S.B. in Biomechanical Engineering and a Minor in French from the Massachusetts Institute of Technology (MIT).