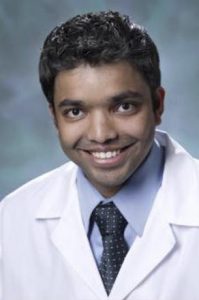 Kapil Parakh, MD, MPH, PhD
Co-founder, Health for America 
Kapil Parakh is a practicing cardiologist who is currently leading efforts at Google to provide high quality health information to a billion users while creating the infrastructure for decision support tools. He is also the cofounder of Health for America, an award winning nonprofit on health innovation that was acquired by Medstar Health. Previously, he was a White House Fellow at the VA and worked on a broad range of issues from increasing access to improving health outcomes across the system. Before that, he ran a nationally recognized innovative heart failure program at Johns Hopkins Bayview that cost effectively reduced readmissions. As a clinician scientist Kapil has supported international research efforts to understand the effect of psychosocial factors in heart disease. Kapil holds a MPH and PhD in epidemiology and is board certified in internal medicine, cardiology and advanced heart failure and transplantation.