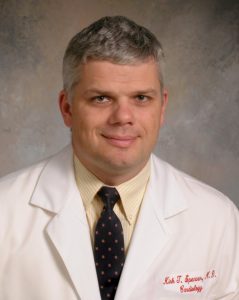 Kirk T. Spencer, MD, FASE
Dr. Spencer is a cardiologist and expert in cardiac imaging, who serves as Associate Director of the Cardiac Imaging Center at University of Chicago Medicine. He is a recognized leader in the field of echocardiography, the evaluation of heart function using sound waves. In addition to echocardiography, Dr. Spencer's imaging expertise includes cardiac MRI, a relatively new method to noninvasively assess the structure and function of the heart. His clinical interests include valvular heart disease, transesophageal echocardiography, cardiac stress testing, congestive heart failure and cardiac disease in renal failure/renal transplant.
Dr. Spencer has participated in several important clinical research studies and continues to search for new methods to assess the heart with imaging. A prolific author, Dr. Spencer has written over 100 journal articles and book chapters on cardiac imaging.
Merlijn Sevenster obtained a PhD from the University of Amsterdam on theoretical computer science. After joining Philips Research, he has been involved in various informatics-driven workflow optimization projects, in cardiology, radiology and oncology. These projects aim at delivering efficiency and quality improvements by leveraging cutting-edge Natural Language Processing, Machine Vision and Machine Learning technologies.
Merlijn is currently active as an on-site clinical research resident at The University of Chicago Medical Center. Merlijn Sevenster has published in peer-reviewed journals including JASE, Applied Clinical Informatics and Journal of Biomedical. Merlijn is Editor of the Informatics in Medicine – Unlocked journal (Elsevier).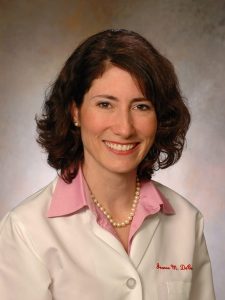 Jeanne M. DeCara, MD, FASE
Dr. DeCara is a general cardiologist who treats patients with a variety of heart problems, and serves as Director of the Cardio-Oncology Program at University of Chicago Medicine. She has a particular interest in diagnosing and treating heart disorders among patients who have received — or are about to receive — chemotherapy, with potential cardiac side effects, and/or who have had chest radiation therapy as part of their cancer treatment. Dr. DeCara's research focuses on the application of noninvasive imaging techniques for the diagnosis and prognosis of patients with clinical and subclinical heart disease.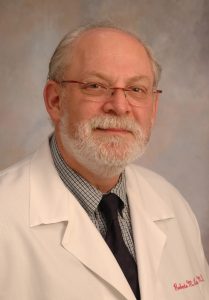 Roberto M. Lang, MD, FASE
Dr. Lang is an internationally renowned cardiologist and specialist in echocardiography, and serves as Director of the Noninvasive Cardiac Imaging Laboratory at University of Chicago Medicine. Dr. Lang uses his vast knowledge of cardiac imaging techniques to evaluate patients with a wide variety of heart conditions, including heart failure and valve disease. Dr. Lang was a pioneer in the development of three-dimensional echocardiography, a state-of-the-art method to observe heart function. He is a past president of the American Society of Echocardiography. In addition, he has been named one of the top cardiologists in Chicago by Chicago magazine. Dr Lang is currently in charge of the Valve Clinic, where he actively collaborates with interventional cardiologists, as well as cardiac and vascular surgeons, to treat patients with structural heart disease and percutaneous aortic stenosis.
Dr. Patel is Co-Director of Cardiac Magnetic Resonance and Computed Tomography at University of Chicago Medicine, where he uses advanced imaging techniques such as cardiac magnetic resonance (MRI) and computed tomography (CT) to provide individualized therapies for patients with heart disease. He has a specific clinical interest in the care of adults with congenital heart disease and those with infiltrative heart disorders, such as cardiac sarcoidosis and amyloidosis.
Dr. Patel's research is focused on leveraging the strengths of various cardiac imaging tests to provide precision care of patients with heart disease.  He is particularly interested in the detection of early abnormalities in heart function in patients with systemic disorders such as sarcoidosis, sickle cell anemia, and amyloidosis; the development of more accurate non-invasive tests to detect significant coronary artery disease; and improving quantification of heart function to better guide treatment in patients with pulmonary hypertension and congenital heart disease.
Dr. Ward is a Professor of Medicine/Cardiology at the University of Chicago Medicine and serves as Director of the Cardiovascular Disease Fellowship Training Program, Director of Nuclear Cardiology, and Attending Physician in the Echocardiography laboratory. Dr. Ward is a graduate of the University of Pennsylvania, School of Medicine and completed his training in internal medicine, serving as Chief Medical Resident, at the Hospital of the University of Pennsylvania. He then completed his cardiology fellowship training at the University of Chicago prior to joining the faculty.
Dr. Ward is an expert in multi-modality cardiovascular imaging and a long-time practitioner and researcher in the Non-invasive Imaging Laboratories at UCM. Dr. Ward has helped develop and author the Appropriate Use Criteria (AUC) for a variety of cardiovascular imaging modalities and has published extensively in the areas of AUC implementation and effectiveness, and the role of cardiovascular imaging in optimizing cost-effective patient care.