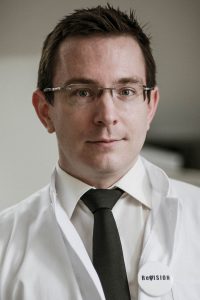 Attila Kovács, MD, PhD, FASE
Attila has dedicated his research career to advanced echocardiographic techniques, such as speckle tracking and 3D echocardiography. His main interests include athlete's heart, cardiac resynchronization therapy, heart transplanted patients and twin studies. He is working as clinical lead at Semmelweis University, and founded the Cardiovascular Imaging Core Lab. He has also served as an Ambassador for EACVI's Heart Imagers of Tomorrow and is a Fellow of the American Society of Echocardiography.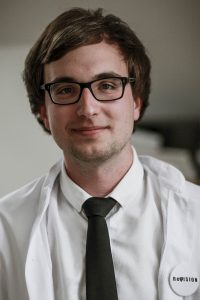 Bálint Lakatos, MD
Bálint has earned his medical degree at Semmelweis University in 2016. Currently, he is a PhD fellow of the Semmelweis University Heart and Vascular Center. His main research interests are non-pharmacological treatment of heart failure, basic research and the athlete's heart and as well, particularly focusing on the physiology of the right ventricle.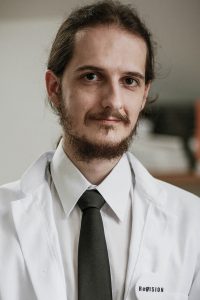 Zoltán Tősér, MSc
Zoltan Toser earned his MSc in computer science at the Eotvos Lorand University in 2013, for which he received a summa cum laude rating with distinction. Currently, Zoltan is about to receive his PhD degree at the Neural Information Processing Group of the Eotvos Lorand University. His research focuses on automated facial analysis, machine learning, deep learning technologies, and computer vision. He is also passionate about software technology and programming languages.
Beyond his research activities, he has been supervising BSc and MSc students. He is also involved in large international R+D+I projects with partners like Siemens and the German Research Center for Artificial Intelligence. He has been working as a technical lead in these and coordinates several other research and technology transfer projects.
In 2016, Zoltan co-founded Argus Cognitive Inc., a high-tech healthcare IT startup based in the USA. He serves as the CEO of the company.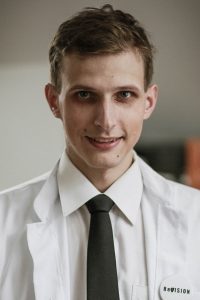 Márton Tokodi
Márton is a student researcher with pivotal interest in cardiovascular ultrasound. He is currently a last year medical student at the Semmelweis University, however, he has a strong IT background since he is studying mathematical analysis, linear algebra, programming and bionics as well.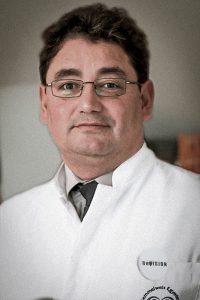 Béla Merkely, MD, PhD, DSc
Professor Merkely has been leading Semmelweis University Heart and Vascular Center, which is the largest heart center in Hungary, as a director for 9 years. Besides his managerial tasks, he performs electrophysiological procedures, coronary and other complex non-coronary interventions. The organization of the Hungarian myocardial infarction care is linked to his name. Professor Merkely has been participating in the work of the European Society of Cardiology and its associations for almost twenty years. Presently he is the Vice-President of ESC and the Chair of the National Societies Committee of the European Heart Rhythm Association.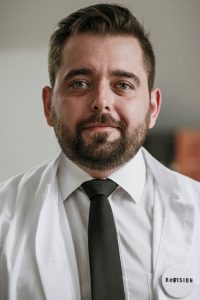 Ferenc A. Surgan
Fecó is our utmost creative designer, professional video editor and cinematographer. A passionate pro and friend. CEO of SigfridCut.