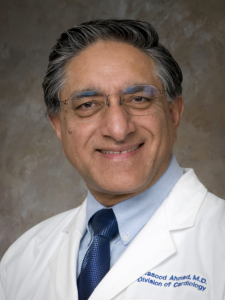 Masood Ahmad, MD, FASE
Dr. Ahmad received his medical degree from Kashmir Medical College in Kashmir, India. He completed his residency in Internal Medicine at Euclid General Hospital in Cleveland, Ohio and at Long Island Jewish/Queens Hospital Center in New York. Dr. Ahmad completed his fellowship in cardiology at Southwestern Medical School in Dallas, Texas. He is a Fellow of the Royal College of Physicians and Surgeons of Canada.
Dr. Ahmad is the Edward D. and Sally M. Futch Endowed Professor of Cardiology and Internal Medicine at the University of Texas Medical Branch in Galveston. He is also the Director of the Echocardiography Laboratory. Dr. Ahmad's research interests are in noninvasive cardiovascular imaging and he has expertise in 3D echocardiography. Dr. Ahmad is a board member of the Houston Chapter of the American College of Cardiology, and serves on the Finance Committee of the ASE. In addition, Dr. Ahmad serves on the editorial board of Echocardiography,  a journal of cardiovascular ultrasound and allied techniques.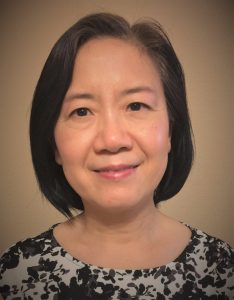 Tianrong Xie, RDCS
Ms. Xie graduated from Shandong Medical University in China in 1986 and completed her residency in Internal Medicine at Huashan Hospital affiliated to Shanghai Medical University. In 1996, she became a research assistant and then research associate in the Division of Cardiology at the University of Texas Medical Branch at Galveston, Texas. She became Chief Cardiac Sonographer in Non-Invasive Cardiovascular Service at UTMB, and is interested in medical research in echocardiography.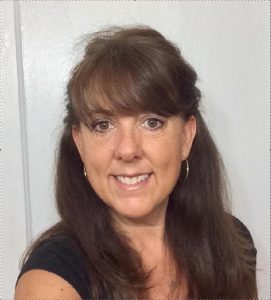 Connie Casey, BS, RDCS, RVT, RDMS
As the marketing manager for cardiovascular ultrasound at Hitachi Healthcare, Ms. Casey has the exceptional opportunity to work with the best cardiology experts in the field. She is privileged and excited to have been a member of the cardiac ultrasound profession, in one role or another, for 23 years. At Hitachi she is able to work with premium ultrasound systems in order to find new solutions for clinical challenges we all face in echocardiography.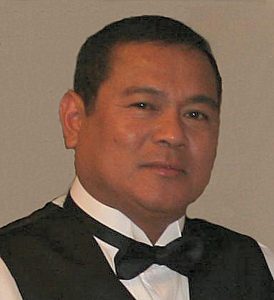 Meneleo Dimaano
Mr. Dimaano has been a research coordinator in non-invasive cardiology (echo) at the University of Texas Medical Branch for 12 years. He is certified in diagnostic cardiovascular ultrasound, as well as abdominal and OB/Gyn ultrasound. He graduated with a Bachelor of Science degree from Bicol Christian College of Medicine in the Philippines. Mr. Dimaano is experienced in data analysis and in managing clinical trials.