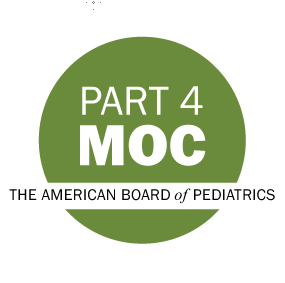 The American Board of Pediatrics (ABP) recently approved ASE's new project, Pediatric Appropriate Use Criteria for Transthoracic Echocardiography: Performance Improvement Module, that gives pediatricians and pediatric trainees an opportunity to earn ABP Maintenance of Certification (MOC) credit while simultaneously working to improve pediatric healthcare quality.
This performance improvement module (PIM) directs participants in the collection of data and the selection of an indication for TTE using the tables in the ASE pediatric AUC document. The activity involves the participant and an independent reviewer. This HIPPA compliant PIM produces bar graphs reflecting change in appropriateness of TTE orders over the two (2) cycles following implementation of improvement measures. There is no fee to participate and a laptop or desktop computer is needed to participate in this activity. A PIM can only be completed for credit once per MOC cycle. Both the participant and reviewer can claim credit for the activity. It is approved for credit by the ABP through April 30, 2020.
Click here to access the activity online. Questions? Contact us here.