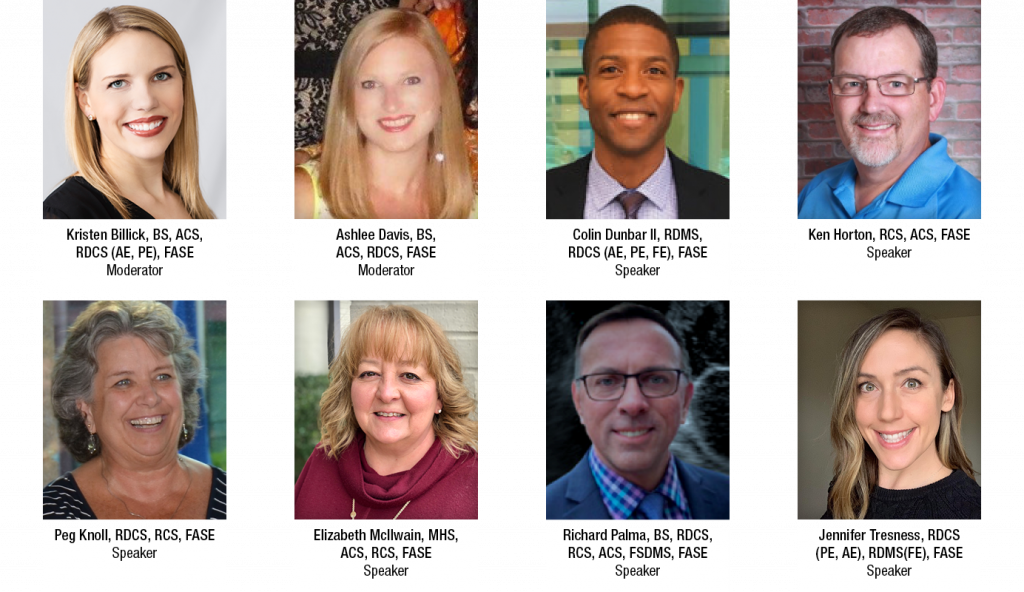 Join us for a live webinar focusing on five important professional development topics for cardiac sonographers. Sonographer Professional Development, will be held on Thursday, February 18, 2021 at 12:00 PM EST. It will feature eight experts in the field, all with different backgrounds and career paths. Attendees will not only have the opportunity to learn from the legends, but will also be able to give feedback on future webinar topics.
This webinar will cover the basics of the following topics:
Resume vs. CV
"Echo Tech" vs. "Sonographer"
How to interview for the Echo Job
How to grow your Position
Benefits of FASE, BS, MS, or ACS
Registration is FREE for active ASE members. This activity does not offer CME credit.
To register, login to your ASE member portal.
Select the ASE Learning Hub from the top red menu.
Register for the webinar here.
The webinar will also be posted afterward for on-demand viewing on the ASE Learning Hub. Questions? Please contact us by submitting an Education & Meetings Help Desk Ticket.
This webinar is a part of a series of webinars that highlight an ASE member benefit and offer attendees the opportunity to meet and interact with key ASE leaders.