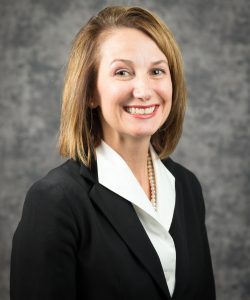 The ASE Council on Cardiovascular Sonographer is proud to announce Carol Mitchell, PhD, ACS, RDMS, RDCS, RVT, RT(R), FASE, as this month's Sonographer Volunteer of the Month.
"Dr. Mitchell is our esteemed Sonographer Volunteer of the month. She is an Associate Professor (CHS) at the University of Wisconsin-Madison and ASE's current treasurer. Carol is the very FIRST sonographer to serve as treasurer for the ASE! This is tremendously exciting, as it demonstrates that sonographers are able to serve on the Executive Committee in any role! Dr. Mitchell was also the lead author and co-chair of the recent ASE Guideline document entitled Guidelines for Performing a Comprehensive Transthoracic Echocardiographic Examination in Adults: Recommendations from the American Society of Echocardiography demonstrating that sonographers can serve as lead authors on ASE guideline documents. The Council is very proud to highlight Carol's commitment to ASE. She represents us well at the highest levels of ASE," said Keith Collins, MS, RDCS, FASE, Chair of the ASE Council on Cardiovascular Sonography.
Read more about Dr. Mitchell here.