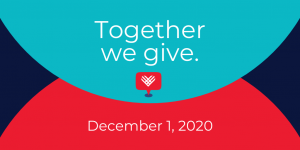 December 1 is GivingTuesday, a global day of giving celebrated the Tuesday following Thanksgiving. ASEF is joining the movement for the 8th year in a row. We are asking for your help to reach an ambitious fundraising goal of $20,000.
Thanks to YOU, our generous donors, we've surpassed our goal every year except one. Mark your calendars now and plan to donate or better yet, pledge a donation today! Any pledge, big or small, brings us one step closer to our overall Annual Appeal goal. Donations will be accepted right on our website starting November 30 through December 2.
Contact Mary Carmody at MCarmody@ASEcho.org with any questions or to make your pledge. And if you want to learn more about why to give, visit ASEFoundation.org to see donations in action.