Upon review of the candidates selected from the open member solicitation process, the Nominations Committee, chaired by ASE Past President, Dr. Allan Klein, has nominated the following candidates for Officers and Directors of the American Society of Echocardiography.
Please vote for the officers and directors using this ballot.  You may write in nominees in the blank spaces instead of the persons nominated.  You may only vote for one person for each position.  The new Officers and Directors will be introduced at ASE's Annual Awards Presentations and Edler Lecture plenary session in Portland, OR, on Saturday, June 22, 2019 at ASE 2019.  Your ballot must be received by May 17, 2019.  Please review the slate below to make your decisions.  Thank you.
Officer Nominated to Presidential Ladder (One-Year Term – Expires June 2020)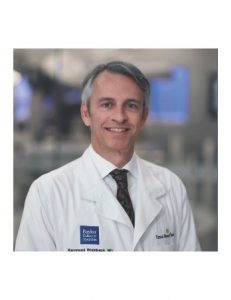 Vice-President
Raymond F. Stainback, MD, FASE
Baylor College of Medicine, Texas Heart Institute, Houston, TX
Dr. Stainback is Associate Professor of Medicine at Baylor College of Medicine and Chief of Noninvasive Cardiology at Baylor St. Luke's Medical Center and Texas Heart Institute, Houston, Texas. He has practiced general cardiology at this facility and with Hall-Garcia Cardiology Associates at Baylor College of medicine for over 20 years, where he has also directed the echo lab.
Dr. Stainback has a superb record of volunteer service in numerous organizations, including the ASE. He recently served as an ASE Board member. He has served on ASE's Membership, Advocacy, and Scientific Sessions planning committees and on the ASE's Echo Appropriateness, Quality, and Point of Care Task Forces. He represented the ASE on the ACC Foundation's Appropriate Use oversight committee for several years and co-authored a variety of ASE documents, including the quality guidelines. He recently chaired the ASE guidelines writing group for "Echocardiography in the management of patients with LVADs."
For over 15 years, Dr. Stainback has been an ASE representative for the Intersocietal Accreditation Commission (IAC), where he served as an ICAEL board member, as IAC – Echo division Board President, and most recently as Board Chair for the IAC parent company. Dr. Stainback is a founding member and long-time President of the Greater Houston Society of Echo-Vascular.
Dr. Stainback received his medical degree from Baylor College of Medicine and his internal medicine and general cardiology fellowship training at Vanderbilt University. He then completed an advanced clinical and research imaging fellowship at the Cardiovascular Research Institute at the University of California, San Francisco.
Officer Nominated for Secretary (Two-Year Term – Expires June 2021)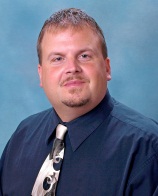 Secretary
Matt Umland, ACS, RDCS, FASE
Aurora Health Care, Milwaukee, WI
Mr. Umland is the Echocardiography Quality Director/Advanced Cardiac Sonographer at Aurora Health Care, Milwaukee, WI.
He ensures clinical imaging compliance and achievement of quality standards for the echocardiography departments and assists in the development of operational policies and procedures related to echocardiography quality standards.  Mr. Umland assisted in the development of a cardiac sonography program at Aurora.
Mr. Umland actively participates in ASE activities, including serving on the Awards Committee and Scientific Sessions Program Committee.  He has worked with the program directors of ASE's State-of-the-Art Echocardiography and Echo Florida courses for many years by coordinating the setup of the learning labs.  He has served as faculty at national and international conferences. He is a former board of director with ASE and a contributor to the first ASE echocardiography textbook (Dynamic Echocardiography).  He is currently serving as chair of the Committee on Accreditation for Advanced Cardiovascular Sonography.
Mr. Umland received his radiologic technologist degree from the Community College of the Air Force in Wichita Falls, TX, his BSRT from Mid-Western State University (Radiography Science Program), and ACS designation while at Mayo Clinic, Rochester, MN. 
Directors Nominated to Serve Two-Year Terms (Terms Expire June 2021)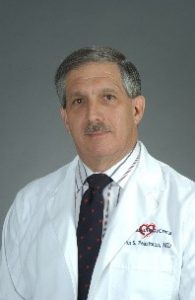 Alan S. Pearlman, MD, FASE
Emeritus Professor of Medicine
University of Washington School of Medicine
Seattle, WA
Dr. Pearlman is Emeritus Professor of Medicine, University of Washington School of Medicine, Past-President of the American Society of Echocardiography, and emeritus Editor-in-Chief of the Journal of the American Society of Echocardiography. 
Dr. Pearlman has been dedicated to the advancement of cardiovascular ultrasound and ASE for his entire career.  He has served ASE in many capacities, including service on 19 different committees. He was ASE's 10th President from 1995-1997, and chaired the Legislative and Regulatory Committee (1997-2001) and the Advocacy Committee (2001-2007) before becoming the JASE Editor-in-Chief in 2008.  Dr. Pearlman is also the only member to receive the Meritorious Service Award twice, for his major contributions in two important, but considerably different, areas.  As a past president, Dr. Pearlman will bring to the board an historical overview of past Society initiatives and a knowledgeable view of the field of echocardiography.
Dr. Pearlman received his BA from Williams College and his MD from Harvard University.  He completed his internship and medical residency at the Peter Bent Brigham Hospital in Boston, MA.  He was also a clinical associate at the National Heart and Lung Institute in Bethesda, MD, and a research fellow at the Hôpital Cardiovasculaire et Pneumologique, Lyon France.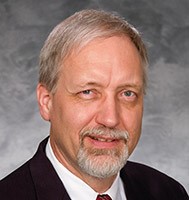 Peter Rahko, MD, FASE
University of Wisconsin School of Medicine and Public Health
Madison, WI
Dr. Rahko is Professor of Medicine in the Cardiovascular Medicine Division of the Department of Medicine at the University of Wisconsin School of Medicine and Public Health in Madison, WI. He is the Director of the adult echocardiography lab at UW Hospital and Clinics. He also is the Medical Director of the Echocardiography Section of the School of Diagnostic Ultrasonography at UW Madison.
His clinical interests include noninvasive imaging characterization of ventricular structure and function in patients with heart failure and heart failure devices. He also is involved in echocardiographic evaluation of patients with structural heart disease, particularly in candidates for intervention. He has an active practice in general cardiology and a specialized clinic for the medical management of cardiomyopathies and end-stage heart failure, including the evaluation of innovative pharmaceutical and device therapies for heart failure. He actively works with the interventional team in the cath lab. He implemented an echo-based screening program for detection of heart disease in varsity athletes and implemented this as a part of the medical evaluation of all incoming athletes to the university.
Dr. Rahko is a long-time member of ASE. Over the past 16 years, he has co-chaired multiple regional and national meetings and presented many lectures as invited faculty.  He has been a member for the Scientific Sessions Program Committee, Advocacy Committee (2016 co-chair), ASE Foundation Annual Appeal Committee, POCUS Writing Committee, and the Echo Measures Poster Writing Committee.  He has been an ASE liaison to the AMA Subspecialty Section on Cardiovascular Medicine since 2007.  He has assisted in ASE abstract grading from 2012 to present, and he serves on the JASE Editorial Board.   Dr. Rahko recently served as co-chair of the writing committee for the TTE guidelines that were published in January.   He also led an ASE webinar on the same topic.
Dr. Rahko completed his internship and residency at Indiana University.  He completed his fellowship in cardiology at the University of Pittsburgh.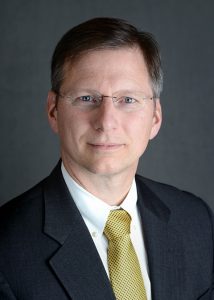 Geoffrey Rose, MD, FASE
Sanger Heart & Vascular Institute at Atrium Health
Charlotte, NC
Dr. Rose is President of the Sanger Heart & Vascular Institute at Atrium Health in Charlotte, NC. He had previously served as SHVI's Director of the Cardiac Ultrasound Lab and as Chief of Cardiology.  In addition, he serves on the Board of Advisors for the Carolinas Physicians Alliance, Atrium Health's clinically integrated network.
Dr. Rose has been an active member of the ASE for 20 years and a FASE since 2002.  He has a long record of service, volunteering for at least six standing committees and several ad hoc positions, including ASE representative to the AMA RVS Update Committee (RUC). He served as Chair of ASE's 2017 Scientific Sessions.  He has also played an active role in the Intersocietal Accreditation Commission (IAC).  He served on their Board of Directors and other leadership positions, including a two-year term as President.
Independent of his expertise in echocardiography, Dr. Rose has gained considerable creditability within the cardiology community for his understanding of the business of cardiology. This has been evidenced by his role in developing and regular participation in the annual "Value Summit" at the Scientific Sessions. In addition, he has been appointed to the Planning Committee of ACC's annual Cardiovascular Summit and serves as member of its standing faculty.
Dr. Rose received his MD from the University of Pennsylvania School of Medicine.  He completed his internship and residency at the Hospital of the University of Pennsylvania, and his clinical and research fellowship at Massachusetts General Hospital.
Vandana Sachdev, MD, FASE

National Institute of Health
Bethesda, MD
Dr. Sachdev is a Senior Research Clinician at the National Institute of Health (NIH) and the director of the echo lab in the Cardiology Branch of the National Heart Lung Blood Institute (NHLBI), a position she has held for the past 17 years.  She is an accomplished investigator as evidenced by her more than 70 publications in the field of cardiology.  She has directed the echo core lab for two multi-center trials, one evaluating drug therapy for pulmonary hypertension in sickle cell disease, and the other evaluating the epidemiology and testing for Chagas Disease.
Dr. Sachdev has played an active role within the NIH, serving as a member of the NHLBI Institutional Review Board.  In addition, she is an advisor to the Heart Failure and Arrhythmia Branch, advising on strategic vision and the creation of a new clinical trials network.  Her clinical experience has been recognized by the NIH, and she was the recipient of the NIH Clinical Center Director's Award for Clinical Care in 2010.
Dr. Sachdev is a highly regarded expert in echocardiography.  She has taken an active role in ASE, serving on the Guidelines and Standards Committee.  She is currently a member of the ASE Workflow and Lab Management Task Force, and she also serves on the Research Committee.  In addition, she is a reviewer for some of the top journals in the field, including the Journal of the American Society of Echocardiography and the JAAC Cardiovascular Imaging, as well as the American Heart Journal.  She has also served as faculty at ASE's Annual Scientific Sessions.
Dr. Sachdev earned her undergraduate and medical school degrees at the University of Michigan where she also completed her first- and second-year internal medicine residency.  Her third-year internal medicine residency was at George Washington University, and her cardiology fellowship was at the University of Maryland in Baltimore.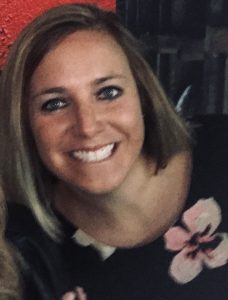 Jennifer Schaaf, BS, ACS, RDCS, FASE
The Christ Hospital Network
Cincinnati, OH 
Ms. Schaaf is the Assistant Manager, Cardiovascular Imaging Services/Echo Lab Technical Director, at The Christ Hospital Health Network, Cincinnati, OH.
She has worked in the field for the past 15 years and is an avid supporter of continuing education and professional development. She has been a part of two published articles on transcatheter aortic valve replacements.  She has demonstrated commitment to ASE by earning the FASE designation and has been promoting FASE to the other sonographers in her lab.  By example, she was the first sonographer in her area to achieve the Advanced Cardiac Sonographer credential.
She has supported ASE in numerous efforts including volunteering on the Research Awards Task Force and ASE's new ImageGuide Echo Registry Committee.  She has been an invited speaker for ASE's Scientific Sessions as well as a poster presenter.  She was also highlighted as an ASE Sonographer Volunteer of the Month.
Ms. Schaaf received an associate degree of applied science (cardiovascular technology) and a bachelor's degree in Exercise Science from the University of Toledo.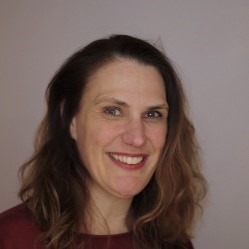 Cathy West, MSc, AMS, FASE
Royal Brompton Hospital
London, England
 Ms. West is the Principal Echocardiographer at Royal Brompton Hospital in London, England.  She is a highly respected and accomplished cardiac scientist and sonographer. She began her career in Australia and has more recently established herself as an esteemed cardiac sonographer in the United Kingdom. Her clinical interests are contrast echo and are increasingly focused towards adult congenital heart disease, but she is also experienced in clinical echocardiographic research and has a growing publication list.
Ms. West enjoys a worldwide reputation for excellence. She is a popular conference presenter and is frequently invited to give lectures.  Her strong international connections in Australia, Europe, and the UK will help ASE expand in these areas.
Ms. West has contributed at high level to many ultrasound-related organizations. This includes serving on the Board of Directors for the Australian Sonographer Accreditation Registry [ASAR] as well as the Board of Examiners for the Australian Society for Ultrasound in Medicine. Furthermore, she has led or co-led numerous projects at hospitals in both Australia and the UK.  She has served as faculty for ASE's Scientific Sessions.
Ms. West received a Master of Science (Clinical Physiology), a Diploma of Medical Ultrasound (Cardiac), a Graduate Certificate in Management (Queensland Health) and holds Congenital Echocardiography Accreditation with the European Association of Cardiovascular Imaging (EACVI), and Accreditation with the Australian Sonographer Accreditation Registry (ASAR).
Click here for ballot.  Please note ballots must be submitted by May 17, 2019.