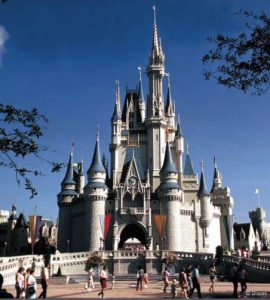 ASE's 8th Annual Echo Florida course is a comprehensive review of cardiovascular ultrasound in clinical practice. The course takes place October 13-15, 2019 with a preconference Learning Lab available on October 12, at Disney's Yacht & Beach Club Resorts at Walt Disney World® in Orlando, FL.
Course Director, Gerard P. Aurigemma, MD, FASE, Co-Director, ASE Past President Linda D. Gillam, MD, FASE, and Learning Lab Director, Matt Umland, ACS, RDCS, FASE, have created a program with a heavy emphasis on case-based learning that includes fun opportunities for the participants to interact with the faculty.
This year's Learning Lab covers two different topic areas.Left Ventricular Function and Strain: This learning lab will be interactive with a combination of live scanning, computer-based sessions, and case examples. Sessions will show attendees exactly how to make measurements to assess chamber quantification, systolic and diastolic function, and valvular function.
3D Workshop: The 3D workshop will be a combination of live scanning and computer-based sessions focusing on 3D acquisition techniques, as well as cropping and image display. After introductory lectures and live scanning, the session will break into a workshop with different 3D vendors. There will be limited numbers of laptops pre-loaded with 3D examples for hands-on learning. This workshop will cover 3D quantification of ventricular size and function, as well as valvular morphology and function.
Download the Final Program and register today because the on-site registration fee increases by $100.