The definition of the word "alliance" is a pact, coalition or friendship between two or more parties, made in order to advance common goals and to secure common interests.  The ASE International Alliance Partners program was developed to create a pathway for collaborations and shared resources among participating membership-based echocardiography/cardiology societies.  This program is open to established and recognized specialty or sub-specialty organizations based outside the United States that endorse the practice of cardiovascular ultrasound.  Sections, working groups, or councils of societies that focus on the use of cardiovascular ultrasound outside the US may also be recognized as participants.  Eligible societies include but are not limited to the disciplines of cardiology, anesthesiology, critical care, surgery, and emergency medicine.  The goal is to share knowledge, expand thought leadership, and enhance standards and practices based on the best thinking worldwide for improved patient care.
ASE invites your society to join the International Alliance Partners! Learn how here.
---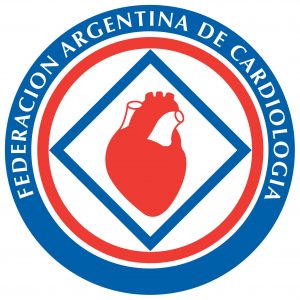 Argentine Federation of Cardiology (FAC) – Federación Argentina de Cardiología
History: The Argentine Federation of Cardiology is a "society of societies." Its federal constitution allows the Societies which integrate it to maintain their autonomy and independence, with great respect for the level and rank of each other.
In the course of 50 years of existence, the Federation has carried out a hard work fighting for the development and promotion of cardiology throughout the country. Today, FAC is composed of 35 regional Societies covering the whole national territory. The FAC Foundation is devoted to the prevention of cardiovascular diseases and sanitary education of the community and publishes the Journal of the Argentine Federation of Cardiology, distributed to more than 4,000 active members.
Website: www.fac.org.ar
Journal: Journal of the Argentine Federation of Cardiology
Annual Meetings: XXXVIII Congreso Nacional de Cardiologia Edición Virtual, June 23-26, 2021
President: Dr. Jorge Camilletti
Congratulations to Ricardo Ronderos, MD, PhD, FASE, recipient of ASE's 2016 International Leadership Award.
Read about the ASE Foundation's collaboration with FAC in Tartagal, Argentina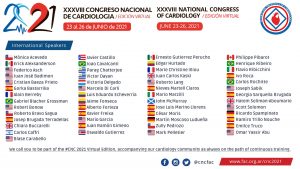 ---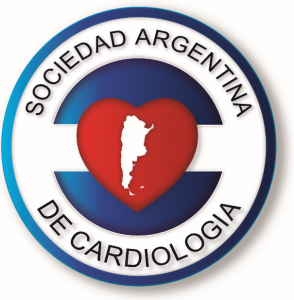 Argentine Society of Cardiology (SAC)
History: Argentine Society of Cardiology (SAC) was founded on April 9, 1937.  Made up of 5,500 members distributed throughout the country, it was created with a vision to produce, promote, and transmit knowledge and set standards for quality healthcare.
During its 80-year existence, SAC has worked hard to fulfil its mission: to be the scientific benchmark for cardiology in the medical community, government and general society, through training and continuing education of professionals, the promotion of research, the quality of cardiac care and cooperation with community education about cardiovascular disease.
The annual Argentine Congress of Cardiology is the most important meeting organized by the society. Its high scientific level is attested to by the attendance of outstanding speakers from all over the world. It is also the largest cardiology event in the Spanish-speaking world. Every year other scientific meetings are also hosted by SAC, such as, the Argentine Congress of Echocardiography and Cardiovascular Imaging.
President: Ana M. Salvati, MD
Website: www.sac.org.ar
Email: info@sac.org.ar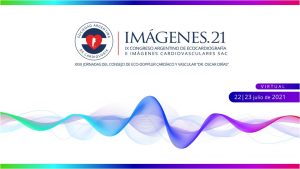 ---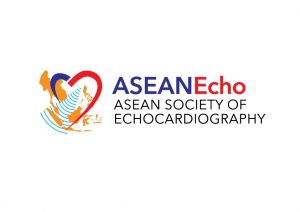 ASEAN Society of Echocardiography (ASEANEcho)
History: The leaders of the ASEAN Federation of Cardiology (AFC) recognized the importance of formally uniting the users of echocardiography, the most widely available cardiac imaging modality, under one roof, forming the ASEAN Society of Echocardiography (ASEANEcho).  The society is a new chapter under the AFC.
A start-up meeting was held in Kuala Lumpus, Malaysia on April 12, 2015.  Nominated representatives came together to make this meeting a success, leading the path to the formation of the ASEAN Society of Echocardiography. The strength of the ASEAN Society of Echocardiography is the friendship and collaboration among the member countries that paved the way to the successful initial activities. The first elected chairman is Dr. Edwin Tucay, who followed the Pro Tempore Chairman Dr. Decho Jakrapanichkul.
Vision: Promoting excellence in echocardiography practice in the ASEAN region
Mission: To elevate practice and standards of echocardiography through collaboration in education and research, exchange of expertise and dissemination of knowledge.
Chairperson: Dr. Edwin Tucay, edwin_tucay@yahoo.com.ph
Website: www.aseancardiology.org
---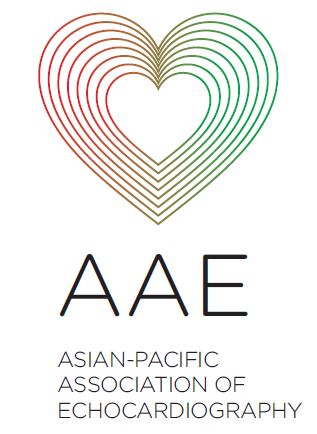 Asian-Pacific Association of Echocardiography (AAE)
History: This newly organized society held its inaugural meeting in December 2013.
President: Dr. Jae K. Oh
Website: www.aaecho.org
Annual Meeting: ECHO ASIA 2021 will be held in Hong Kong
---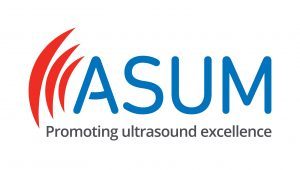 Australasian Society for Ultrasound in Medicine (ASUM)
History: The story of medical ultrasound in Australia began 60 years ago with the establishment in 1959 of an Ultrasound Research Section within the Commonwealth Acoustic Laboratories. Within a few years the group was recognized as one of the leading ultrasound research groups in the world. In 1975 the group became a separate entity and was known as the Ultrasonics Institute. The Ultrasonics Institute, along with a number of clinical experts, formed a professional society now known as the Australasian Society for Ultrasound in Medicine (ASUM). The organization existed to support education in ultrasound, ensure standards were set and patients were safe. 50 years ago, the first ASUM conference was held in Sydney to share ultrasound expertise and to ensure the highest standards of patient care which aligns with the mission of ASUM today. Today, ASUM has over 3,500 members, the bulk of whom reside in Australia and New Zealand.
Mission: Fostering a collaborative multi-disciplinary community of highly competent health professionals who deliver ultrasound excellence.
Website: www.asum.com.au
Journal: Australasian Journal of Ultrasound in Medicine (AJUM)
Annual Meeting: ASUM hosts an Annual Scientific Meeting each year, which includes dedicated educational streams for cardiac ultrasound.
President: Associate Professor Fredrick Joshua, MBBS, PhD
Contact: asum@asum.com.au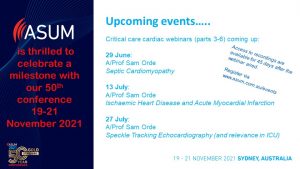 ---

Australasian Sonographers Association (ASA)
History: The Australasian Sonographers Association (ASA) is the peak body and leading voice for sonographers in Australia and New Zealand. ASA members practice in all specialty areas of diagnostic medical sonography.
The ASA is the only professional association in Australia and New Zealand that solely represents sonographers. Established by the Victorian Ultrasonographers Group in 1992, the ASA has since gone from strength to strength. Now, with over 6000 members, ASA represents more than 70% of accredited sonographers in Australia and have a growing base in New Zealand.
Annual Meeting: The ASA annual international conference responds to all sonography disciplines, including a cardiac education stream with live scanning.
Website: www.sonographers.org
Journal: ASA publishes a quarterly scientific journal, Sonography. It is an international peer-reviewed journal that publishes articles on all aspects of sonography from authors around the world.
President: Ian Schroen, president@sonographers.org
CEO:  Jodie Long, ceo@sonographers.org
---

British Heart Valve Society (BHVS)
History: Formed in 2010, the BHVS is concerned with improving care for patients with heart valve disease through educating healthcare professionals, lobbying at a regional and national level on behalf of heart valve disease, and promoting discussions for heart valve disease treatment programs in the United Kingdom. The organization regularly publishes position papers/statements, a quarterly newsletter for its members, as well as opinion pieces and editorials related to heart valve disease. They organize an Annual Conference, usually held each autumn, as well as other educational meetings throughout the year.
Membership: Membership of BHVS is open to doctors, nurses, clinical scientists & physiologists, sonographers and other healthcare professionals with an interest in heart valve disease. Membership costs £50 per year. Members receive an electronic copy of the quarterly newsletter, which is full of information, news and educational pieces related to valve disease, discounts on educational meetings and unlimited access to the members area of the BHVS website.
Website: www.bhvs.org.uk
President: Dr. Benoy N. Shah, BSc, MBBS, MD, FRCP, FESC
Inquiries: info@bhvs.org.uk
---

British Society of Echocardiography (BSE)
History: The British Society of Echocardiography (BSE) represents and supports clinical echocardiography professionals working at all levels and in all areas of the field. Their goal is to provide members with the necessary support to deliver the highest standard of care in echocardiography. It was formed in 1991 and is registered in the UK as a Charity and as a Company Limited by Guarantee. They have over 4,000 current members across 36 countries.
Annual Meeting: The Society holds an annual conference and exhibition each year plus smaller meetings and educational courses throughout the year, including core and advanced training events.
Website: www.bsecho.org
Membership: Membership is open to anyone with an interest in echocardiography. International members receive a digital copy of the membership journal ECHO, plus have access to free educational resources and guidelines via the website.
Journal: In 2014, BSE launched the open access journal Echo Research and Practice, which is 100% dedicated to echocardiography. The Editor in Chief is Professor Petros Nihoyannopoulos and the Editorial Board includes members from 25 countries around the world.
President: Dr. Claire Colebourn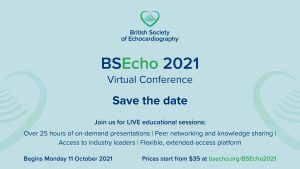 ---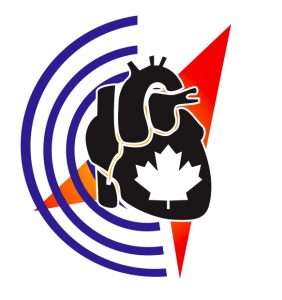 Canadian Society of Echocardiography (CSE)
History: The Canadian Society of Echocardiography holds a variety of professional development conferences and events throughout the year.
Website: www.csecho.ca
Annual Meeting: www.csecho.ca/csemeeting
President: Dr. Davinder S. Jassal, MD, FACC, FCCS, FRCP(C)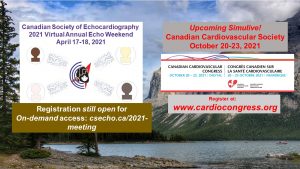 ---
Cardiac Society of Australia and New Zealand (CSANZ), Imaging Council
History: The Cardiac Society of Australia and New Zealand was formed in 1951 as a representative body for cardiologists and those working in the area of cardiology. The society has 2,105 members including fellows, associates (fellows in training) and affiliates (which includes sonographers). Membership is by application which is assessed by the Professional and Ethical Standards Committee and all members are required to remain financial members of the society through payment of subscriptions.
The Imaging Council is one of the largest groups within the organization and the Chair of the Imaging Council is part of the CSANZ board, representing the interests of all those involved in all aspects of cardiac imaging, of which echocardiographers are the largest group.
As there is no stand-alone echocardiography organization in Australia or New Zealand, the CSANZ Imaging Council has always taken the role of leading in education, training and advocacy around cardiac ultrasound in Australia and New Zealand. Many ANZ echocardiographers have undertaken advanced training in the United States and have close ties with many of the institutions and individuals in the US. Australia and New Zealand also comprise the second largest international membership group within the ASE.
Annual Scientific Meeting: The society holds an Annual Scientific Meeting each year, which includes a dedicated imaging stream, and is generally also preceded by an imaging satellite symposium. The CSANZ has also hosted the World Congress of Cardiology on two occasions (in 2002 and 2014). Research scholarships for members pursuing higher degree research in cardiovascular disease and Travelling Fellowships to attend major international meetings are awarded by the society each year.
Journal: Heart Lung and Circulation is the official journal of the CSANZ and the society also has a CPD website named HeartOne through which members are able to access journals and other educational material.
President: Prof. Mark Webster
Chair, Imaging Council:  Associate Prof. Sudhir Wahi
Website: www.csanz.edu.au/
Email: info@csanz.edu.au
---

Cardiothoracic Anaesthesia Society of South Africa (CASSA)
History: Established in 2011, CASSA is a Special Interest Group of the South African Society of Anaesthesiologists (SASA). The aim of CASSA is to advance the field of cardiothoracic anaesthesia through education and training at the local, national, and international levels.
Annual Meeting: CASSA holds an annual congress in collaboration with the Joint Perioperative Cardiothoracic Congress.
President: Dr. Palesa Motshabi-Chakane
Journal: South African Journal of Anaesthesia and Analgesia (SAJAA)
Website: www.sasaweb.com
---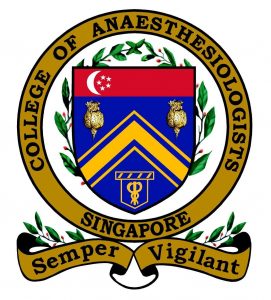 College of Anaesthesiologists, Singapore
History: The College of Anaesthesiologists Singapore (CAS) was formed on August 7, 2004 to advance the art and science of anaesthesiology and its subspecialties; to promote study and research into medical and scientific problems; to sustain and foster postgraduate education; and to conduct higher professional examinations and to award diplomas.  CAS represents the interests of anaesthesiologists and the specialty of anaesthesia within the Academy of Medicine Singapore.  CAS provides opinions to the Ministry of Health on healthcare governance and to legal entities on malpractice issues.  In addition, CAS proctors the In-Training Examinations of Anaesthesia Residents in Singapore.
Website: http://ams.edu.sg/colleges/CAS/home
Email: cas@ams.edu.sg
President: Dr. Sophia Chew
---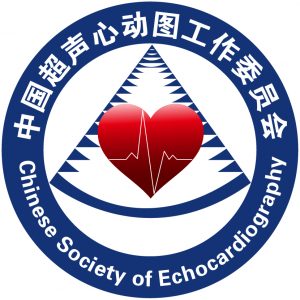 Chinese Society of Echocardiography
History: The Chinese Society of Echocardiography is a young organization of Chinese physicians and scientists specialized in echocardiography which was founded in December 2011. Currently, CSE consists of 1000 members in more than 100 tertiary hospitals in China.
Journal: The official journal of the CSE is under preparation.
President: Yun Zhang, MD, PhD, FACC, FASE, FESC
---
Cuban Society of Cardiology, Echocardiography Section (more info to come)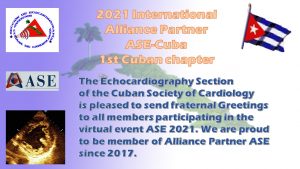 ---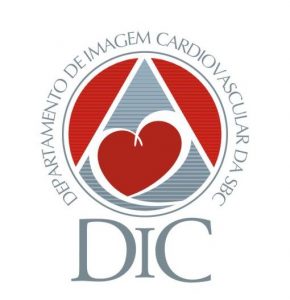 Department of Cardiovascular Imaging of the Brazilian Society of Cardiology (DIC-SBC)
History: As a result of the increasing participation of echocardiographers at the Brazilian Congress of Cardiology , where much of the scientific papers presented were on echocardiography, the Department of Echocardiography (Depeco) was created in 1987.  At the same time, the Brazilian echocardiography journal was created.
Following a worldwide trend, the Depeco opened its doors to receive the cardio- vascular, magnetic resonance and nuclear medicine imaging physicians in May 2008. By then it was renamed DIC- SBC (Department of Cardiovascular Image of the Brazilian Society of Cardiology). The department has 2500 members and a national congress each year in Brazil's major cities.
Website: www.dicsbc.org
Journal: ABC Imagem Cardiovascular http://departamentos.cardiol.br/dic/publicacoes/revistadic/
President: Marcelo Luiz Campos Vieira, MD, PhD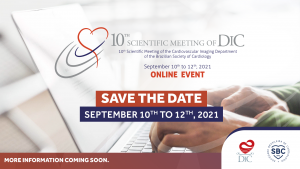 ---

European Association of Cardiovascular Imaging (EACVI)
History: The European Association of Cardiovascular Imaging (formerly EAE) is a registered branch of the ESC. Its aim is to promote excellence in clinical diagnosis, research, technical development, and education in cardiovascular ultrasound imaging modalities in Europe.  The EACVI represents echocardiography, cardiovascular magnetic resonance and nuclear cardiology and cardiac computed tomography modalities into a single entity.
Website: www.escardio.org/EACVI
Annual Meeting: The EuroEcho and EACVI Congresses are held annually in December each year.
Journal:  The European Heart Journal – Cardiovascular Imaging
President: Professor Bernard Cosyns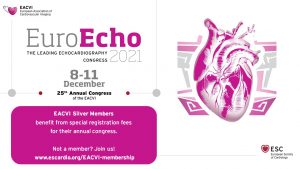 ---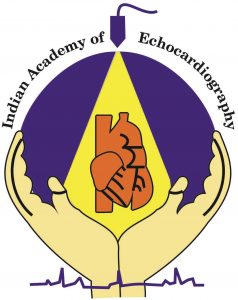 Indian Academy of Echocardiography (IAE)
History: The Indian Academy of Echocardiography (IAE) is the largest sub specialty organization in cardiology in India and has strived to teach and popularize echo and to improve overall excellence of echo expertise within the subcontinent.  IAE was formed in December 1994 with Dr. Savitri Shrivastava as founder President and Dr. S. K. Parashar as founding Secretary.  It is headquartered in New Delhi.
IAE is a life membership organization and has grown to over 2400 life members.  It has twelve state and city chapters and the chapters are growing at a rate of 2-3 per year.
Website: www.iaecho.in
Contact: office@iaecho.in or iaechohq@gmail.com
Journal: Journal of the Indian Academy of Echocardiography (JIAE), three issues per year
Annual Meeting: The Annual IAE meeting is Echo India
President:  Dr. Sameer Shrivastava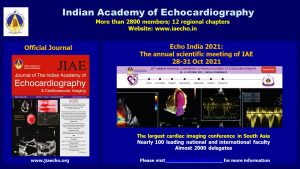 ---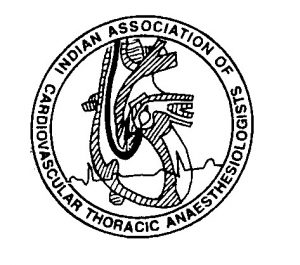 Indian Association of Cardiovascular Thoracic Anaesthesiologists (IACTA)
History: The Indian Association of Cardiovascular Thoracic Anaesthesiologists (IACTA) was formed in 1997 with the main aim of associating and affiliating into one organization all the anaesthesiologists who are/were practicing / interested in cardiac anaesthesia. It was registered as a charitable society with Registration No. S-31299 with the Registrar of Society, Delhi.
Dr. Vijayakakshmi Kamath organized the 1st IACTA conference at Chennai in 1997. Dr. Neeta Saxena, Professor and Head at AIIMS, Delhi, was made the interim President. IACTA annual conferences have become popular among our scientific community and are well attended. The association has a strength of 1430 life members currently. We also have many active regional associations.
Annual Meeting:  The Annual National Conference is held in February every year. The 20th meeting was held in Pune in February 2017.
Journal: Annals of Cardiac Anaesthesia (ACA) is the official publication of IACTA and is a professional, peer reviewed journal. The journal is 18 years old and quarterly published online in January, April, July and October every year in English language. It is indexed in PubMed.
Journal Website: www.annals.in
Website: www.iacta.co.in
President: Dr. Rajeev Lochan Tiwari
Secretary: Dr. Thomas Koshy
---
Indonesia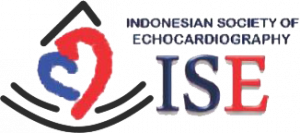 n Society of Echocardiography (ISE)
History:  Indonesian Society of Echocardiography (ISE) is one of the working groups founded under The Indonesian Heart Association (IHA) in 2008. The first president of ISE was Dr. Ahmad Lefi (2008-2010), followed by Dr. Amiliana Soesanto (2010-2014) and Dr. Erwan Martanto (2014-now). This working group is aimed for gathering Indonesian medical practitioners who work or share interest in the echocardiography field. ISE opened its membership not only for cardiologists but also for other specialists, general practitioners, technicians and nurses. In order to expand its program, ISE collaborates with other echocardiography societies around the world, cardiothoracic surgery departments, and other Indonesian Heart Association working groups.
Website:  www.indonesianecho.org
President:  Dr. Erwan Martanto
Contact:  ina_echo@yahoo.com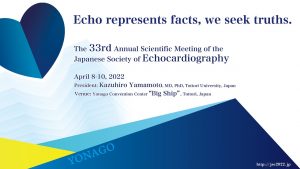 ---
Iran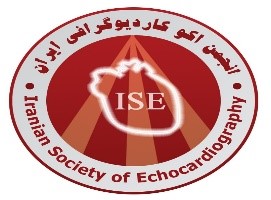 ian Society of Echocardiography (ISE)
History: The ISE was founded in 2006 by Professors F. Noohi, M. Maleki, Z. Ojaghi, M. Esmaeilzadeh, and A. Sadeghpour under the leadership of Professor Ahmad Omran with the objective of updating and standardizing echocardiography fellowship training and patient care in the field of ultrasound cardiovascular imaging.
At present, the ISE has more than one hundred expert members rendering their services in advanced echocardiography throughout the country. The ISE has held 8 annual meetings thus far, with over 12 professional seminars and echocardiography workshops.
Website: www.isecho.org
President: Niloufar Samiei, MD
Journal: Archives of cardiovascular imaging, the official journal of the ISE is dedicated to clinical and basic research in such various fields of cardiac imaging as echocardiography, cardiac CT, cardiac MRI, and nuclear cardiology. The journal has been indexed in the Index Copernicus, Embase, DOAJ, RICEST, Google Scholar, IranMedex, Magiran, Open J-Gate, DRJI, and Ulrichsweb.
Editor-in-Chief: Anita Sadeghpour, MD, FASE
Website: www.cardiovascimaging.com
---

Israel Working Group on Echocardiography
The Israel Working Group on Echocardiography was founded in 1997, with the aim of promoting echo practice and research among Israeli cardiologists, and serve as a platform for CME and research for echocardiographers and sonographers. It holds several meetings throughout the year, many in conjunction with other working groups within the Israel Heart Society. The echo working group has sponsored or endorsed several multicenter studies.  They sponsor an annual CME course for sonographers, held in Ben Gurion University in Beer Sheva.  The working group has several sessions in the annual Congress of the Israel Heart Society.
Chairperson:  Ronen Beeri, MD
Secretary:  Yan Topilsky, MD
---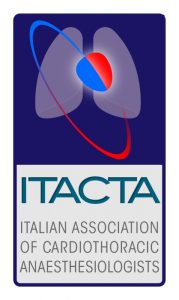 Italian Association of Cardiothoracic Anaesthesiologists (ITACTA) 
ITACTA was founded in 2002 as the Italian Chapter of EACTA, the European Association of Cardiothoracic Anaesthesiologists.  In 2012 it became the Italian Society for Cardiothoracic and Vascular Anaesthesia and counts – at present – about 600 members.
Its main focus is on education, particularly in the fields of perioperative echocardiography (with TEE certification courses based on the ASE guidelines), coagulation, extracorporeal life support and all other aspects pertaining to cardiac anaesthesia and intensive care.
ITACTA organizes an annual Congress in March, ITACTA BEsT (Certification Course on Basic TEE), ITACA Educational (locally based update courses on several aspects of cardiac anesthesia and intensive care) and other courses.
President:  Sabino Scolletta, MD
Past President:  Fabio Sangalli, MD
Website:  www.itacta.org
---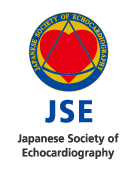 Japanese Society of Echocardiography (JSE)
History:  The Japanese Society of Echocardiography (JSE) is a professional organization of physicians, cardiac sonographers and scientists focused on echocardiography or the use of ultrasound for evaluation of cardiovascular systems. JSE has grown to the organization comprising about 5600 members since it was founded by Dr. Junichi Yoshikawa in 1989.
Website (English):  www.jse.gr.jp/en/index
Journal: Journal of Echocardiography; Kazuaki Tanabe, MD, Editor-in-Chief
Annual Meeting: 32nd Annual Scientific Meeting of the Japanese Society of Echocardiography. April 23-25, 2021 – The Sonic City Hall, Omiya, Saitama, Japan. Scientific Meeting President: Shiro IWANAGA, MD, DMSc.
JSE President: Kazuhiro Yamamoto, MD, PhD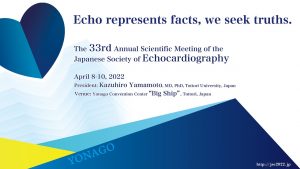 ---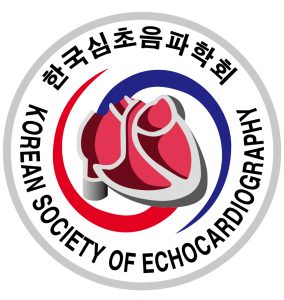 Korean Society of Echocardiography (KSE)
History:  The Korean Society of Echocardiography (KSE) is an academic society with a 22-year-old history.  Since the first introduction of echocardiographic equipment in 1968 to the Republic of Korea, creation of the KSE had been increasingly recognized. After a successful host of 4th APCDE (Asian-Pacific Conference on Doppler and Echocardiography) in Korea in 1991, the enthusiasm to establish the KSE was further grown and the foundation of KSE was finally achieved and announced in 15th, February, 1993. Since 1993, the KSE has provided opportunities to cardiologists as well as internists and physicians to improve knowledge in the field of cardiovascular images and more importantly patient care. The KSE was officially entered into the Korean Medical Association as an associate member in 1996 and now an effort to become a regular member is being increasingly made.
Elected as the first president, vice president, and secretary were Prof. Sam-Su Kim, Prof. Ok-Kyu Park, and Prof. Jong-Hwa Bae, respectively. The first chief director, Prof. NamSik Chung, was elected in 2001. At present, the structure of the KSE consists of the executives (president, vice president, chairman, managing Editor, and auditors), the board of directors and thirteen committees, and 2258 members.
KSE Office Contact: kse0930@kseecho.org
Website: www.ksecho.org
Journal:  Journal of Cardiovascular Ultrasound (http://www.kse-jcu.org/), the official journal of the KSE, was indexed in Pubmed, Pubmed Central, SCOPUS, and CrossRef. It covers a wide range of original research related to echocardiography, case reports as well as reviews.
President of KSE and Chairman of Executive: Dr. Se-Joong Rim
General Secretary: Dr. Jong-Min Song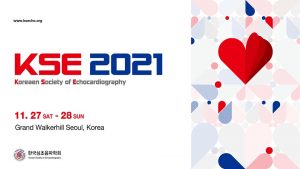 ---

Sociedad de Imágenes Cardiovasculares de la Sociedad Interamericana de Cardiología (SISIAC) "La imagen de Las Américas"
History:  ECOSIAC was founded in Buenos Aires in 2004. Around 4300 cardiologists/echocardiographers from 23 American countries are active members of the Society.  Each Country of the continent has a representative named by the individual national societies of cardiology.  The first World Summit on Echocardiography, a bi-annual collaboration of echocardiography societies worldwide, was held in Buenos Aires, Argentina in 2011, hosted by ECOSIAC.  In 2019, ECOSIAC changed its name to SISIAC to reflect the staggering advancements in cardiology's multi-modality imaging.
Website: www.sisiac.org
Annual Meeting:  Each year the ECOSIAC annual meeting is held in conjunction with a national member society, with 1,000+ average attendees.  Recent and future meetings include Santiago, Chile (2010); Brasilia, Brasil (2011); Asuncion, Paraguay (2012); Isla Margarita, Venezuela (2013); Quito, Ecuador (2014); Buenos Aires, Argentina (2015); Santiago, Chile (2016); Panama (2017); Santo Domingo, Dominican Republic (2018); Lima, Peru (2019); Medellin, Colombia (2020).
Book:  ECOCARDIOGRAFÍA E IMAGEN CARDIOVASCULAR EN LA PRÁCTICA CLÍNICA was published in 2014 under the leadership of four ECOSIAC past and future presidents:  Drs. Pedro Gutierrez-Fajardo, Jorge Lowenstein, Gustavo Restrepo, and Marcelo Viera. The Spanish-language book with 1,380 pages and 62 chapters was written with more than 100 collaborators from around the world.
President: Ricardo Pignatelli, MD (United States)
Vice President: José M. Hernández Hernández, MD (México)
Past President: Salvador V. Spina, MD (Argentina)
Administrator: Ms. Ethel Ures
Email: ethelu@sisiac.org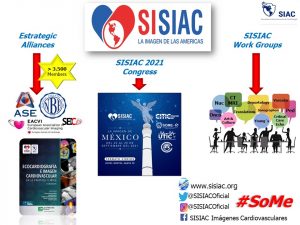 ---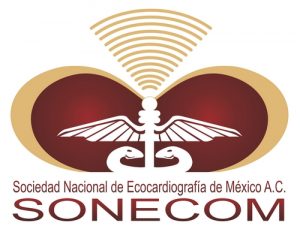 Sociedad Nacional de Ecocardiografía de México A.C. (SONECOM)
Mission: To bring together all healthcare professionals with an interest in high standards and ethics in the practice of echocardiography, and to improve the level of echocardiography standards in Mexico in accordance with national and international standards.
Vision: To advance the level of excellence for echocardiography in Mexico, and for SONECOM to achieve national and international presence and recognition.
President: Dr. Noé Fernando Zamorano Velázquez (2021-2023)
Vice President:  Dra. Zuilma Y. Vásquez Ortíz
Secretary: Dra. Diana Romero Zertuche
International Affairs:  Dr. Rafael Rascón Sabido
Contact: contacto@sonecom.org
Website: www.sonecom.org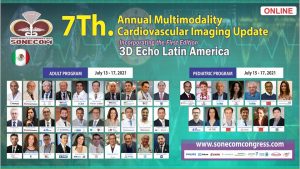 ---

Mexican Society of Echocardiography and Cardiovascular Imaging (SOME-ic)
History: SOME-ic was created April 30, 2005, and was born by the enthusiasm from a group of well recognized echocardiographers with the common goal of bringing together echocardiologists and those interested in imaging. Since its foundation, SOME-ic's goals have been promoting training, improvement, and development of their partners and spread academic activities of teaching and learning to a more professional level. In 2012, the Chapter of Pediatrics Echocardiography was created, allowing physicians devoted to congenital disease and heart disease acquired in children to have a forum of participation.
Responding to changes in diagnosis of cardiovascular disease that involve emerging techniques, such as angiotomography, magnetic resonance, and nuclear medicine, the Cardiovascular Image chapter was created on 2015, after that the official name was changed to "Sociedad Mexicana de Ecocardiografía e Imagen Cardiovascular" (Mexican Society of Echocardiography and Cardiovascular Imaging), allowing integration of both physicians and technicians, embracing humanism and technology.
Contact:  somexicanaeco@yahoo.com.mx
Website:  www.someic.org
President: Dr. Guillermo Sahagún Sánchez (2019-2021)
Annual Meeting: May 14-16, 2020, Hotel Four Points by Sheraton Galerias Monterrey
---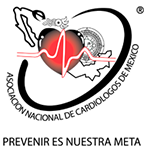 National Association of Cardiologists of Mexico, AC (ANCAM)
ANCAM is the largest cardiology association in Mexico with more than 1,700 members. Each year, three events are organized in different parts of the Mexican Republic, with the purpose to update the medical community on cardiology topics.  The National Congress of Cardiology is held every two years.
Presidente: Dr. Pedro Gutiérrez Fajardo
Website:  ancam.org.mx
Read about the ASE Foundation's collaboration with ANCAM for Project Chagas
---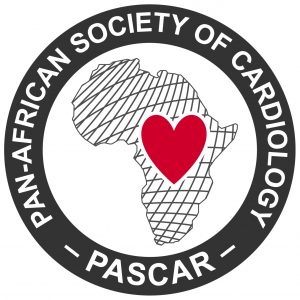 The Pan-African Society of Cardiology (PASCAR)
History: Established in 1981, PASCAR is an organization of cardiovascular physicians from across Africa, involved in prevention and treatment of cardiovascular disease. The society is concerned by the lack of progress in diagnosis and effective treatment of cardiovascular disease across Africa. Africa does offer some unique challenges but, with sound and achievable objectives and a long-term vision, a positive impact on cardiovascular diseases can be made. The PASCAR Governing Council focuses on identifying key gaps, brainstorming novel solutions, and designing appropriate programs to combat cardiovascular disease on the continent. PASCAR forms working relationships with other organizations in Africa with similar mandates and focus. To understand the unique challenges across Africa, the Governing Council is regionally structured with North, East, South, West, and Central representations. In addition, PASCAR has established Task Forces in cardiovascular subspecialties such as imaging, interventional cardiology, rheumatic heart disease, hypertension, cardiovascular prevention, cardiovascular surgery, heart failure, and pediatric cardiology.
Website: www.pascar.org
PASCAR Congress: PASCAR hosts biennial congresses. The next congress is November 24-27, 2021 in Nairobi, Kenya.
President: Dr. Saad Subahi, Sudan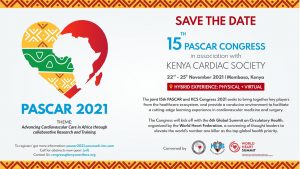 ---
Philippi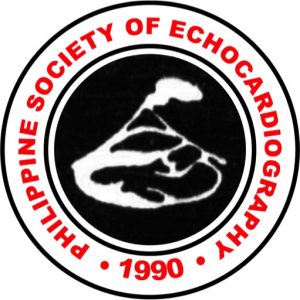 ne Society of Echocardiography (PSE)
History: The Philippine Society of Echocardiography was founded in 1990 by like-minded individuals with a passion in echocardiography in order to provide harmony, camaraderie, fellowship and learning among mentors, students and technicians of echocardiography.
With the inspiration of Dr Homobono B. Calleja,  the founding father of PSE, the society has grown in the number of members (589 cardiologists and 1931 echo sonographers) serving the archipelago, has institutionalized the training program of echocardiography, and has continued  regular education for members. The Society has come up with the Philippine Competency Guidelines for Echocardiography in order to set standards for competency among echocardiographers and sonographers, and standards for training programs and echocardiography laboratories. The strength of PSE is its close coordination with the Philippine Heart Association through its council on Echocardiography. The Society takes pride in celebrating the 25th year of the society in 2015.
Website: www.philechosoc.org
Annual Meeting:  The PSE Annual Convention is held in September.
President: Dr. Jonnie Nunez, MD
Secretariat:  112 Kalayaan Avenue, Diliman, Brgy Central, 1100, Quezon City, Philippines
Telefax No. (632)4269174  email address: secretariat@philechosoc.org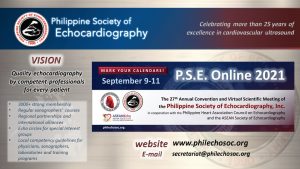 ---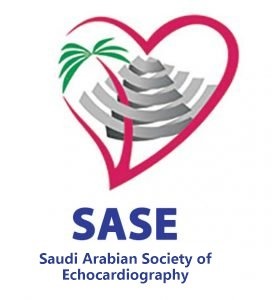 Saudi Arabian Society of Echocardiography (SASE)
History:  The Saudi Arabian Society of Echocardiography (SASE) is a newly formed echocardiography society under the parent organization of the Saudi Heart Association (SHA). Its aim is to promote excellence in standards of clinical practice and training in the field of echocardiography in Saudi Arabia.  Before becoming a society, SASE was one of the working groups founded under the SHA in 2002. Presently, SASE has almost 200 members in more than 542 hospitals in Saudi Arabia.
Annual Meeting:  SASE holds an Annual Business Meeting, workshops, and other educational courses throughout the year. The next SASE annual meeting will be held March 10-13, 2017 in Riyadh.
Website: www.saudiecho.net
Membership:  Full membership is open to all registered and licensed to practice echocardiography in Saudi Arabia, including echocardiologists and cardiac technologists, and the current membership is free. However, any member interested to be part of the administrative organization must pay the parent Saudi Heart Association (SHA) fee. Members receive a print copy of the Journal of the Saudi Heart Association, and have free access to educational resources and guidelines via the website.
President:  Dr. Abdulhalim Kinsara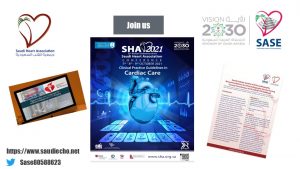 ---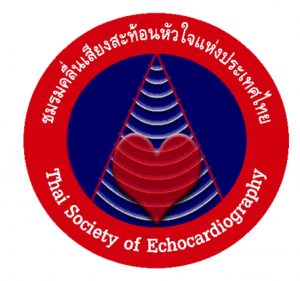 Thai Society of Echocardiography (TSE)
History:  The Thai Society of Echocardiography (TSE) was founded in 1998. The society is registered as a branch of the Thai Heart Association of Thailand (HAT). The aim is to promote education and research in echocardiography for physicians, fellows in training, and sonographers in Thailand.
Website:  www.thaiheart.org/TSE
President:  Decho Jakrapanichakul, MD
Journal:  Thai Heart Journal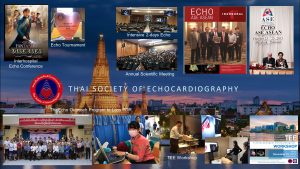 ---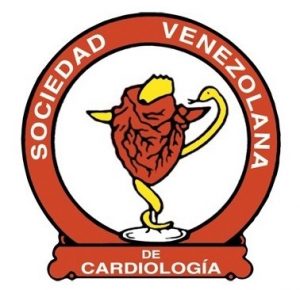 Venezuelan Society of Cardiology, Echocardiography Section
Evolution of Echocardiography in Venezuela: From the early seventies until around 2000, most Venezuelan cardiologists had their training in cardiac ultrasound at various university hospitals in the USA, and later in Spain, Brazil and Argentina. At present the majority are trained at the different postgraduate courses in Venezuela universities.
Dr. Otto Hernandez-Pieretti initiated the use of echocardiography in Caracas in 1973 at the Red Cross Hospital with an Smith-Kline M-Mode machine. His experience was published at the Arch Venez Cardiol 1974; 1:185. In 1976 Dr. Harry Acquatella spent his sabbatical year at the echocardiography laboratory of the University of California in San Francisco, under the direction of Dr. Nelson Schiller, where one of the initial two-dimensional echo Varian machines was used. From this effort several papers were published, including one of the initial estimation of the left ventricular ejection fraction.
The training of sonographers as promoted by courses in California was adopted at the University Hospital in Caracas supported by the Ministry of Health, becoming a pioneer in Latin America for training technicians in echocardiography. Venezuela is one of a few in Latin America to train echo technicians.
Echocardiographers from Venezuela working in the USA include Dr. Leonardo Rodriguez at the Cleveland Clinic, Dr. Hector Michelena at the Mayo Clinic, and Dr. Vivian Abascal associated with the Mount Sinai Hospital in New York.
Website: www.svcardiologia.org/es/
---
Vietnamese Society of Echocardiography (VNSE)
History: The Vietnamese Society of Echocardiography was founded in 2002. It is a branch of the Vietnam Heart Association. Its aim is to enhance the capability in diagnosis, research, education and training in echocardiography in Vietnam. During 14 years of performance, the VNSE has had 1,000 members with many remarkable activities. Fifty echocardiography training courses have been organized for about 7,000 doctors in Vietnam. VNSE organizes scientific symposiums on echocardiography during the Vietnam National Congress every two years.
President: Associate Professor Pham Nguyen Vinh, MD, PhD
Website: www.vnha.org
Journal: Tap chi Tim mach hoc (The Vietnam Journal of Cardiology)
Congratulations to Prof. Pham Gia Khai of Vietnam, 2016 recipient of Honorary Fellow of the American Society of Echocardiography.     
Read about the ASE Foundation's collaboration with the VNSE in October 2017 and August 2015.
---
For information about becoming an ASE International Alliance Partner, visit www.asecho.org/ase-international-alliance-program or contact ASE's Deputy Director Andrea Van Hoever.