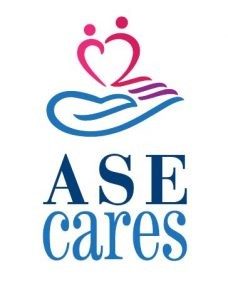 The past year has been a difficult and traumatic time for so many. With the events taking place in the U.S. last week and the ongoing COVID-19 fight, we recognize that the strain on our members and their families may be difficult. We are confident we can lean on each other, listen to each other, and support each other during this time. We are humbled by the strength our members have shown by standing up as some of the first in the world to receive the COVID vaccines.
The ASE Cares Wellness Resources webpage includes helpful links to many resources on managing anxiety and stress, mental health, virtual fitness options, mindfulness and meditation tips, sleep guidelines, a webinar on musculoskeletal disorders, and more. The ASE Cares goal is to promote the well-being of all cardiovascular ultrasound professionals in their communities, identify and respond to emerging well-being challenges, and foster opportunities for social connection.
We are optimistic that 2021 will be a better year and want to continue to support our members. If you have ideas for how we may help make a difference in your life or the lives of your colleagues, please email us at ASECares@ASEcho.org.