October 24, 2022
House Speaker Nancy Pelosi                                                   Senate Majority Leader Chuck Schumer
U.S. House of Representatives                                                U.S. Senate
1236 Longworth House Office Building                                 322 Hart Senate Office Building
Washington, D.C. 20515                                                           Washington, D.C.  20510
House Minority Leader Kevin McCarthy                                Senate Minority Leader Mitch McConnell
U.S. House of Representatives                                                U.S. Senate
2468 Rayburn House Office Building                                     317 Russell Senate Office Building
Washington, D.C. 20515                                                           Washington, D.C.  20510
Dear Speaker Pelosi, Leader McCarthy, Leader Schumer, and Leader McConnell:
On behalf of the American Society of Echocardiography (ASE), I write to thank the Congress for the enactment of previous legislation that averted significant provider payment reductions in the 2022 Medicare Physician Fee Schedule (MPFS). These actions increased fiscal stability for clinicians and enabled Medicare beneficiaries to continue accessing medically necessary and appropriate care. I write now to urge the Congress to enact new legislation prior to year's end that prevents implementation of scheduled 10 percent payment cuts to Medicare providers beginning 2023. If left unaddressed, these substantial payment reductions will have a profoundly adverse impact on Medicare beneficiary access to high-quality care delivery.
The ASE represents medical specialists dedicated to improving patient health and quality of life through the use of cardiovascular ultrasound. While physicians comprise the majority of ASE's membership, the society also represents allied health professionals in the entire echo lab team. Reflecting our commitment to advancing high-quality patient care, the ASE has published over 65 evidence-based guidelines and standards that have become essential and integral to the medically appropriate practice and use of echocardiography.
The ASE is deeply concerned that the reductions contained in the 2023 Medicare Physician Fee Schedule proposed rule coupled with the expiration of previous Congressional interventions will result in a more than 10 percent Medicare payment cut to providers next year. Specifically, in 2023, clinicians are set to face a 4.42 percent cut to the MPFS conversion factor, a 4 percent PAYGO reduction, and the end of the 2 percent Medicare sequestration moratorium. Absent legislative action, these severe payment reductions will further jeopardize the financial stability and operations of providers caring for Medicare beneficiaries care who continue to experience significant instability from statutory payment cuts, lack of inflationary payment updates, and the ongoing impacts from the COVID-19 pandemic. Therefore, to prior to the end of 2022, ASE urges the Congress to:
Eliminate the scheduled -4.42 percent conversion factor cut in the 2023 Medicare Physician Fee Schedule;
Waive the 4 percent PAYGO cut;
Provide relief from the Medicare sequester; and
Eliminate the statutory annual payment freeze and provide an update to the MPFS in 2023 that reflects the high rate of inflation.
These legislative actions will provide the relief necessary to foster stability and prevent further strain on our health care system, thereby better enabling Medicare beneficiaries to continue accessing the medically appropriate care they need that improves patient health outcomes and quality of life.
Sincerely,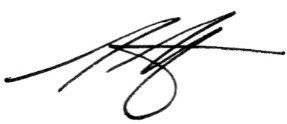 Stephen Little, MD, FASE
President, American Society of Echocardiography