CALL FOR COUNCIL STEERING COMMITTEE VOLUNTEERS
The Council on Perioperative Echocardiography is now accepting applications/nominations for open Council Steering Committee positions.  The role of the Steering Committee is to oversee all Council activities.
The deadline for submission of applications/nominations is March 8, 2019.
Open Positions for Council on Perioperative Echocardiography Steering Committee, beginning June 2019 (immediately following ASE's Scientific Sessions) include:
Chair-Elect (ladder position to Chair, then Immediate Past Chair) – 2 year term
Two (2) Member at Large – 2 year term 
Criteria for Serving on a Council Steering Committee:
Active voting member of ASE (membership dues paid through 2019)
Candidates with FASE designation are preferred but not required
Candidate should have interest and experience in perioperative echocardiography
Candidates should have time to participate in Council meetings (1 face to face) and quarterly conference calls
Positions are open to members in all ASE membership categories except IRT or industry-affiliated members (full or part-time employees in non-medical settings)
Process for Application/Nomination to Serve on the Council Steering Committee:
1)   Candidates who meet the criteria outlined above may nominate themselves with a letter of interest; or members may be nominated by their peers (any nominee should be advised they are being nominated prior to submitting the nomination)
2)   At least one letter of support is required with a self-nomination (maximum of 3 letters)
3)   Candidates are requested to complete the ASE Volunteer Self-Assessment Form
4)   Candidates are requested to submit a current CV or resume
5)    All volunteers are required to complete an annual disclosure statement.
6)   Letters of intent or nomination, letters of support, and CV or resume should be emailed to Council@asecho.org or mailed to ASE, c/o Council Steering Committee Nominations, 2530 Meridian Parkway, Suite 450, Durham, NC  27713.  The ASE Volunteer Self-Assessment form is submitted online.  The deadline for submission is March 8, 2019.
7)   Applications/nominations will be reviewed by the Council Nominating Task Force in March or April 2019.   The Nominating Task Force will present a slate of officers and directors for approval by ASE's President in May.
8)   Candidates will be notified in May 2019.
9)   Elected candidates will assume office in June 2019. 
The ASE Council on Perioperative Echocardiography (COPE) is dedicated to the following objectives:
Support perioperative echocardiography interest areas by communicating issues of importance to the membership;
Provide guidance to the Board regarding perioperative echocardiography issues;
Provide a forum for members with similar interests to network;
Provide a representative (council chairman) to ASE Board of Directors;
To provide educational offerings for those practicing cardiovascular ultrasound for perioperative patients, including guidance to Scientific Sessions Program Committee
To provide guidance on standards of care related to perioperative echocardiography to the Board and Guidelines and Standards Committee
COPE Activities:
Quarterly article in JASE
Guideline documents and white papers
Educational track at ASE Scientific Sessions
Advocacy efforts related to perioperative echocardiography practice
COPE community on  Connect@ASE

Bi-monthly message from chair
Resource library
Allows members to discuss issues and network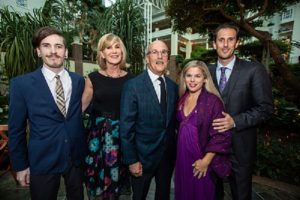 Outstanding Achievement in Perioperative Echocardiography Award
The field of perioperative echocardiography has substantially benefited from the efforts of numerous committed anesthesiologists and cardiologists who recognize the importance of this imaging modality in the unique environment which extends beyond the conventional ambulatory patient setting. The Council on Perioperative Echocardiography will recognize an individual who has made significant clinical, research and/or educational contributions to the development of the field of perioperative echocardiography.The Outstanding Achievement in Perioperative Echocardiography award is presented at the ASE Annual Scientific Sessions.
2019 Scientific Sessions Travel Grant Application Window is Open!The ASE Education and Research Foundation will sponsor two perioperative trainees to attend the 30th ASE Annual Scientific Sessions in Portland, OR, June 21-25, 2019. These travel grants are part of an ongoing effort by the Council on Perioperative Echocardiography to encourage sonographers, fellows or residents to sub-specialize in the field of perioperative ultrasound imaging. The Perioperative Council aims to help interested trainees acquire a deeper understanding of ultrasound imaging and facilitate the development of meaningful mentoring opportunities with established imaging faculty. Trainees, both physicians and sonographers, in an anesthesiology, cardiology, cardiac surgery, critical care or related discipline within a dedicated perioperative echocardiography training program or with an interest in perioperative echocardiography are encouraged to apply for one of the $1000 travel grants. The application process requires submission of (1) your current CV, (2) a brief, one-page personal statement about why you want to attend the ASE Scientific Sessions and (3) a letter from the director of the training program or echo laboratory director in support of your application. Applicants must be a member of ASE. Previous recipients of an ASE Travel Grant are not eligible to apply. Application deadline is April 1, 2019. Submissions should be sent to Natalya Read at nread@asecho.org.
This year's recipients are Ali Elsayers, MD, Tufts University Medical Center, Boston MA and Diana DeAndrade, MD, University of Pittsburgh Medical Center, Pittsburgh, PA
Participating in the Council on Perioperative Echocardiography:
Membership in ASE's councils is a complimentary member benefit. You can join one or more subspecialty councils of interest to you by checking the relevant boxes on your membership application or by selecting them in your online membership profile.
Information about council activities, announcements, discussion boards and volunteer opportunities are available in the council's community on Connect@ASE, ASE's online networking site.   This site is an ASE member benefit, and allows council members the opportunity to network, discuss issues, be aware of deadlines for travel grants and volunteer opportunities, and be in the know about council initiatives, concerns and news. Members can opt for daily or weekly digests of news related to the council communities in which they chose to participate. Simply opt to join the communities of interest to you by clicking on the "communities" tab on your Connect@ASE homepage.
Council on Perioperative Echocardiography Steering Committee:
Chair: Alan Finley, MD, FASE
Chair-elect: Alina Nicoara, MD, FASE
Immediate Past Chair: Roman Sniecinski, MD, FASE
Education Committee Representative:  Himani Bhatt, MD, MPA, FASE
Guidelines & Standards Committee Representative:  Sheela Pai Cole, MD, FASE
Scientific Sessions Program Committee Track Chair:  G. Burkhard Mackensen, MD, PhD,  FASE
Scientific Sessions Program Committee Track Co-Chair:  Frederick Cobey, MD, FASE
Council Representative on ASE's Executive Committee:  Wyman Lai, MD, MPH, FASE
Members at Large:  Andrej Alfirevic, MD, FASE, Daniel Drake, MD, and Sunil Mankad, MD, FASE