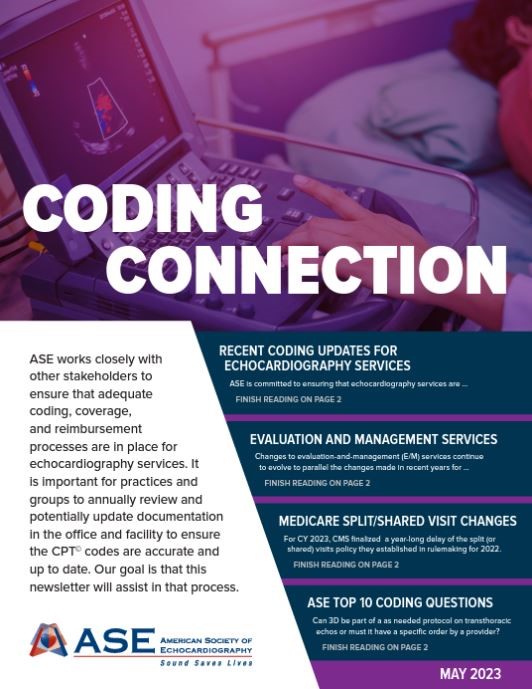 ASE is committed to providing our members with the tools and resources they need to ensure coding accuracy and compliancy, and to maximize appropriate revenue. Log in to the ASE Member Portal and access the 2023 Coding Connection document under the "Advocacy" tab.
This free resource provides answers to echocardiography specific billing and assists you in coding accurately for the services you provide, especially in today's environment of declining reimbursement and increased scrutiny. This newsletter includes information on recent coding updates for echocardiography services, evaluation and management services, Medicare split/shared visit changes, and ASE's top 10 coding questions and answers.
ASE provides member-only access to coding information and a coding expert who is available to answer individual coding questions free of charge.