Pediatric Appropriate Use Criteria for Transthoracic Echocardiography: Performance Improvement Module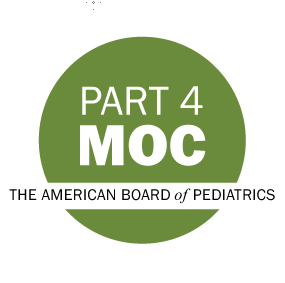 This performance improvement module (PIM) directs participants in the collection of data and the selection of indication for TTE using the tables in the pediatric
AUC document.  The activity involves the participant and an independent reviewer.  This HIPPA compliant performance improvement module (PIM) produces bar graphs reflecting change in appropriateness of TTE orders over the two (2) cycles following implementation of improvement measures. There is no fee to participate in this activity. A laptop or desktop computer is recommended to take this activity. A PIM can only be completed for credit once per MOC cycle. Both the participant and reviewer can claim credit for the activity.
For more detailed information on this module, refer to the Program Information document.
Click here to review the ASE Pediatric Appropriate Use Criteria for TTE.
Here are the steps to completing this module:
Download the data collection sheet.
Project reviewers are required to complete the data collection sheet.
Once activity is complete based on project requirements, the clinician must complete the post activity survey.  Have your data collection sheet handy for reference.
Submit signed ABP Attestation Form and completed data collection sheet to PedsMOC4@asecho.org
NOTE:  If you are a reviewer, submit signed Reviewer Attestation Form and completed data collection sheet to PedsMOC4@asecho.org
Thank you for participating in this activity.  If you have any questions or comments, please email PedsMOC4@asecho.org