ASE has developed a growing library of translated guideline documents in the last decade, thanks to the efforts of physician and sonographer volunteers around the world and ASE's International Alliance Partners.  The fact that the translators are echo practitioners ensures translations that accurately reflect the original intent of the authors when literal translations are not possible. The global echo community can access translated guideline documents and webinars in eight languages at asecho.org/translations.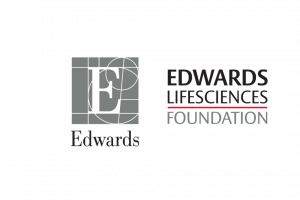 In 2019, ASE has expanded our translated resources to selected presentations at ASE Scientific Sessions, thanks to a grant from Edwards Lifesciences Foundation and their Every Heartbeat Matters initiative.  This page includes links to translated resources in Portuguese and Chinese, including translated sessions, cases, webinars, and documents.  Watch us expand to other languages in the future!
We invite you to use these translated educational resources and share them with your colleagues.  Translated resources will be frequently added to this page. Bookmark it and visit often!
The translated content in the links below are available as free clinical education. The content may not be used for commercial or fee-based purposes.
Access our Portuguese translations
Access our Chinese translations
---
From Cardio-Oncology patient summary, Spanish translation
---