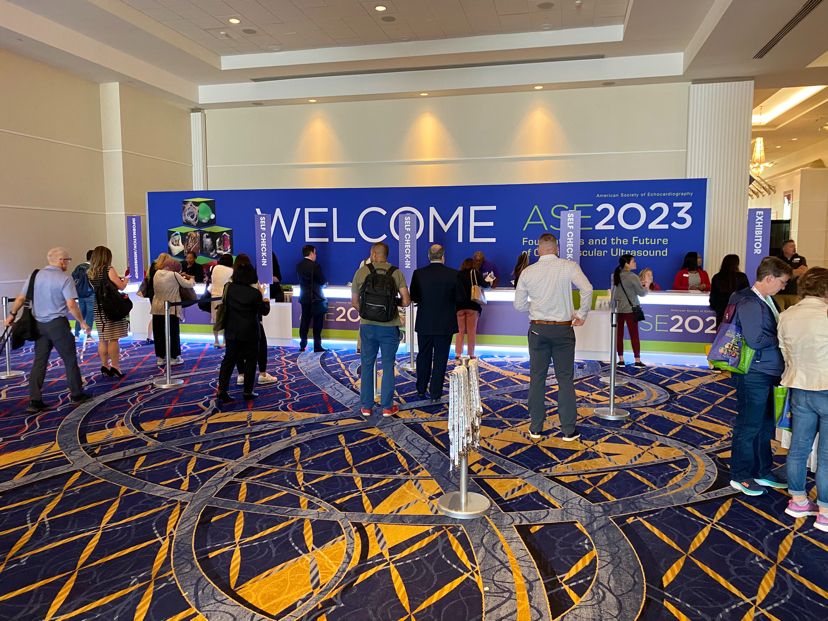 The ASE 2023 Scientific Sessions just wrapped up in National Harbor, Maryland, and it was a tremendous success. Chaired by James Kirkpatrick, MD, FASE, and Co-Chair, Madeline Jankowski, BS, RDCS, ACS, FASE, over 2,000 attendees from 38 countries enjoyed four days of learning in person that were also packed with exciting networking events. Over 500 people attended virtually and were able to participate in the Q&A sessions through the Whova app. The online library of the sessions presented in National Harbor will be available for purchase on ASELearningHub.org later this summer.
ASE 2023 also welcomed nearly 400 investigators from around the world who presented their original science during the meeting. Congratulations to the two investigator award competition winners on their excellent achievements.
2023 Arthur E. Weyman Young Investigator's Award Competition Winner, Jeremy Slivnick, MD, FASE, University of Chicago Medical Center, Chicago, Illinois.
2023 Brian Haluska Sonographer Research Award Competition Winner, Nicole Guerrera, RT(R), RDCS, Yale University School of Medicine, New Haven, Connecticut.
Thank you to all the investigators who contributed to this year's scientific program! We hope to see your cutting-edge science at next year's Scientific Sessions. Abstract submissions will open on October 5, 2023.
Plan now to join us for a more condensed Scientific Sessions in Portland, Oregon, next year Friday, June 14, through Sunday, June 16, 2024.