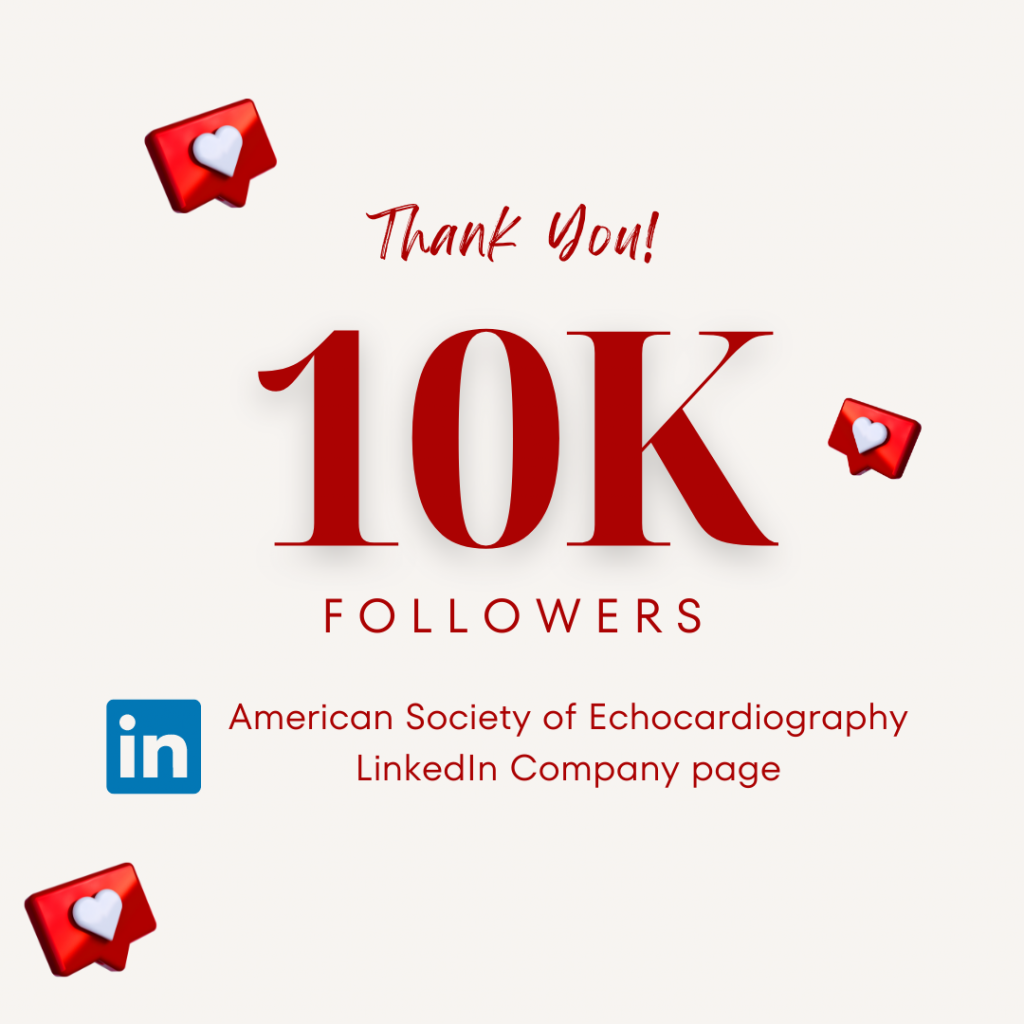 ASE has surpassed 10,000 followers on its LinkedIn Company Page! Thank you for your support in helping us reach this social media milestone. Did you know there are two ways to connect and engage with ASE on LinkedIn? Follow our LinkedIn Company Page to stay in-the-know about the latest ASE happenings and offerings, and request to join our LinkedIn Group page to collaborate with nearly 29,000 members from the cardiovascular ultrasound community.
Get Social with ASE!
You can also connect with ASE on Twitter, Instagram, Facebook, and YouTube.