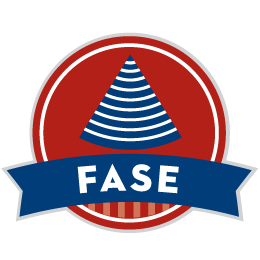 So far this year, ASE has welcomed 42 distinguished Fellows of the American Society of Echocardiography (FASE) recipients! These members exemplify excellence in the field of cardiovascular ultrasound through education, research, leadership, and volunteerism. They are ambassadors for ASE and recognized experts in their field. Join us in congratulating the newest FASE recipients:
William Bradley, DNP, NP-C, ACNP, ACHPN, FASE, AACC
Stephanie Paige Coleman, RDCS, FASE
Corrado Fiore, FASE
Karan Kapoor, MD, FASE
Jessica A. Kolb, RDCS, FASE
Hsin-Yueh Liang, MD, FASE
Christina Luuly Luong, BSc, MD, MHSc, FASE
Majd Makhoul, MD, FASE
Renato Morcerf, RDCS, FASE
Davoy R. Murray, MD, FASA, FASE
Lakshmi Muthukumar, MD, FASE
Andrew Philip Notarianni, MD, FASE
Seyedehzahra Mahshid Ojaghihaghighi, MD, FACC, FASE
Priscilla Paladino-Rivieccio, RCS, FASE
Aaron Robert Prosnitz, MD, FASE
Sajjadur Rahim, ACS, RDCS, RVT, MBBS, FASE
Samreen R. Raza, MD, FASE
Jason N. Salamon, MD, FASE
Vahid Sepehri, MD, FASE
Karen Elizabeth Singh, MD, FASE
Vianney Tedjamulia, MD, FIHA, FASE
Nicholas Thomas Thielen, MD, FASE
Dongngan T. Truong, MD, FASE
Karen Miller, RDCS, FASE
Sahar Mohammed Abdelhamid, MD, FASE
Rowa Attar, MD, FRCPC, FASE
Kelley Robert Branch, MD, FASE
Nicholas J. Enger, RDCS, FASE
Patrick T. Gleason, MD, FASE
Ythan H. Goldberg, MD, FASE
Stanislav Henkin, MD, MPH, FASE
Patrick Thomas Hussey, MD, FASE
Kamalesh R. Karthikeyan, MD, FASE
Dor Markush, MD, FASE
Pooja Natarajan, MD, FASE
Yaser Saeed Nemshah, MBBS, FASE
Cassandra Polsen, BS, RDCS, FASE
Gabriel Shaya, MD, FASE
Erik Ryan Su, MD, FASE
Raymond K. Young, MD, FASE
Raffael Pereira Cezar Zamper, PhD, FASE
Erick Calderon-Aranda, MD, FASE
A complete list of FASE members can be found at SeeMyHeart.org. If you are interested in applying for FASE, or would like more information, visit ASEcho.org/FASE. The next deadline to apply is June 1, 2023.