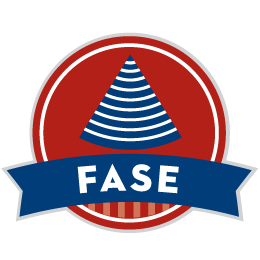 This month, ASE welcomed 21 distinguished Fellows of the American Society of Echocardiography (FASE) recipients! These members exemplify excellence in the field of cardiovascular ultrasound through education, research, leadership, and volunteerism. They are ambassadors for ASE and recognized experts in their field. Join us in congratulating the newest FASE recipients:
Brian Alexander, DO, FASE
Hakam Alzaeem, MD, FASE
Alisa Arunamata, MD, FASE
Jennifer Aten, BS, RDCS (AE,PE,FE), FASE
Geetanjali Dang, MD, FASE
Carlos El-Tallawi, MD, FASE
Johnathan Henry, MD, FASE
Windi Jones, MBA, MHA, RDCS, RVT, FASE
Andreas Kyvernitakis, MD, FACC, FASE
Simon Lee, MD, FASE
Joseph Meyer, MD, FASE
Sally Miller, RDCS, FASE
Andrew Peters, MD, FASE
Paul Poiyak, MD, FASE
Satvik Ramakrishn, MD, FASE
Zhanna Roytman, RDCS, FASE
Colin Schwarzwal, DVM, PhD, Dipl ACVIM, Dipl ECEIM, FASE
Ifeoma Ugonabo, MD, FASE
Hunter Wilson, MD, FASE
Joyce Woo, MD, FASE
Mrinal Yadava, MD, FASE
A complete list of FASE members can be found at SeeMyHeart.org. If you are interested in applying for FASE, or would like more information, visit ASEcho.org/FASE. The next deadline to apply is October 1, 2023.