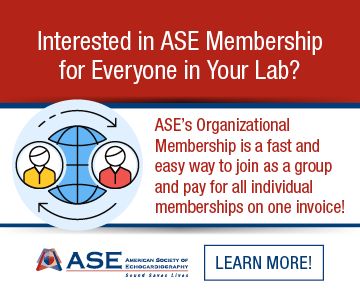 ASE's Organizational Membership is available to companies, labs, and hospitals interested in joining ASE in a simplified, cost-effective way. The 2024 membership year begins next Thursday, August 24. Purchase an ASE membership for your fellows, sonographers, or physicians! Contact Christine Gil with questions.
Benefits of Organizational Membership:
Multiple individuals from the same lab, private practice, or hospital can renew or join at the same time. No need for individual member applications.
Enjoy the convenience of one consolidated invoice.
Pay for everyone with one check and avoid reimbursements.
For every five new individual memberships, the sixth membership is FREE!