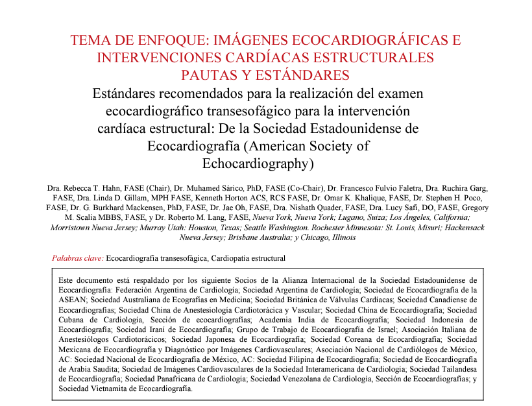 Goal 4 of ASE's 2020-2025 Strategic Goals states, "ASE is a growing organization and recognized as the world's leading voice in cardiovascular ultrasound." One way we are fulfilling that goal is by making ASE Guidelines available to a larger audience by offering additional language translations.
The Recommended Standards for the Performance of Transesophageal Echocardiographic Screening for Structural Heart Intervention is now also available in Spanish, and the Recommendations for Multimodality Cardiovascular Imaging of Patients with Hypertrophic Cardiomyopathy has been translated to Chinese.
ASE's Guidelines webpage offers many different filtering capabilities, including by language. There are currently eight language filter options available. Additionally, the language filter can be used individually or in combination with other filters, such as topic, publication year, or author. Contact Guidelines@ASEcho.org with questions.