Refer five new members before August 31 to receive a free ASE membership for 2024!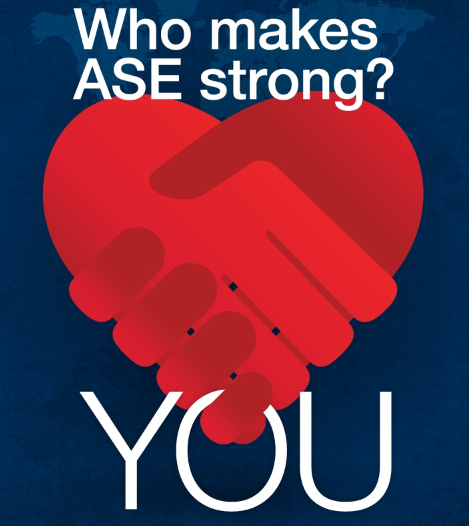 Twenty-one members received a complimentary ASE membership for 2023 by referring five or more new members! You could be rewarded with an ASE-branded gift or even a complimentary 2024 ASE membership by recruiting new members this year!
Check out our Member Recruiting Toolkit with templates and tips that will help you reach out to friends and colleagues. Your referrals help create a stronger cardiovascular ultrasound community and increase your network! We can also reach out to your referrals for you! Send referrals (include full name and email address) to our Membership Recruitment Manager, Christine Gil at CGil@ASEcho.org. The best part is, YOU get all the credit! Learn more about our Ambassador Program.
Are you a Medical or Technical Director?
Take advantage of ASE's Organizational Membership! The Organizational Membership enables your fellows to easily join ASE at the same time and eliminates the need for individual member applications. Additionally, the program conveniently allows all memberships to be paid using one invoice. For more information, please contact the ASE Membership Department by emailing ASE@ASEcho.org or calling 919-861-5574 (press 1 for Membership).