FOR IMMEDIATE RELEASE
Contact: Angie Porter
919-297-7152
APorter@ASEcho.org
Advances in Echocardiography Lead to Promising Research for Placing Pacemaker Devices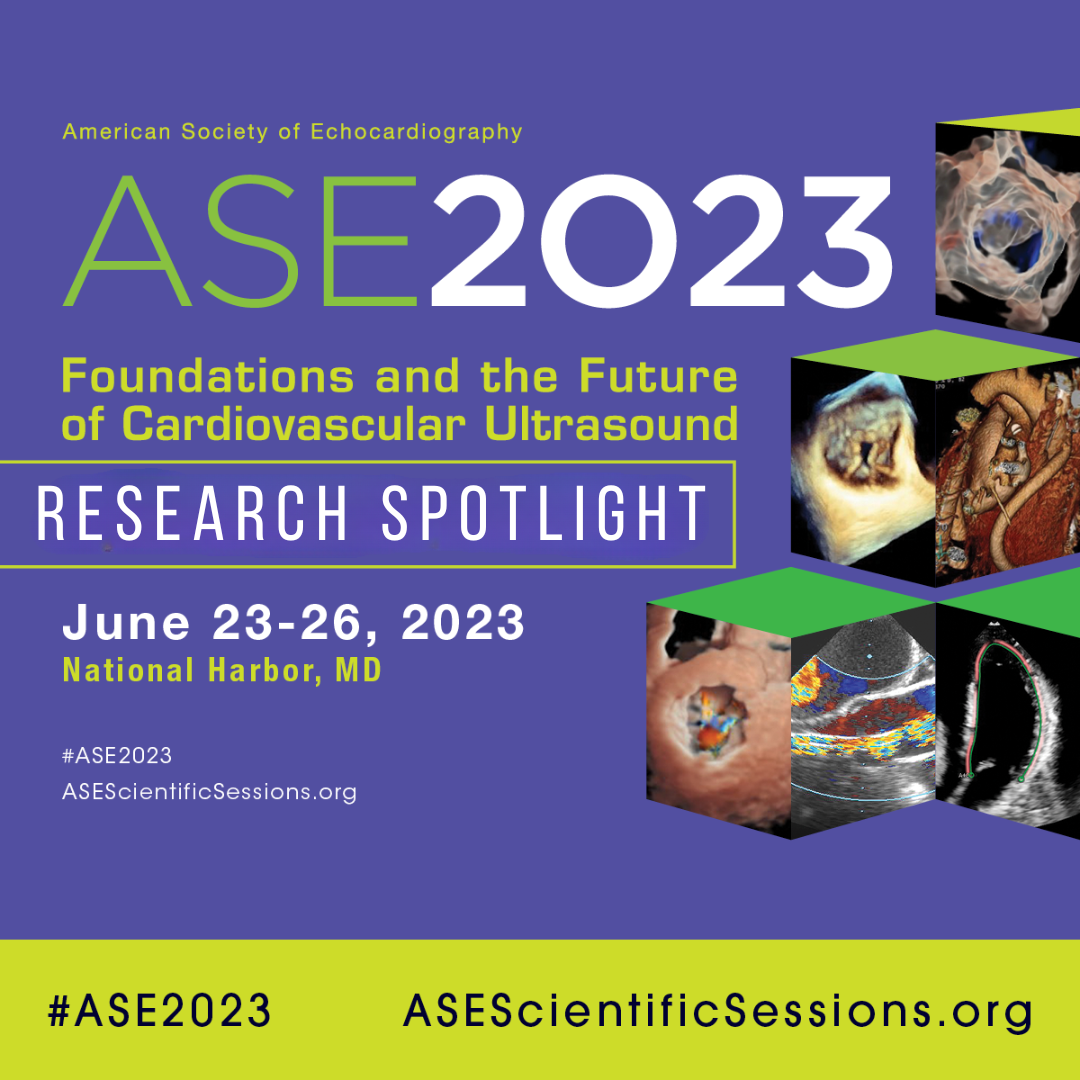 (DURHAM, NC, June 23, 2023)—Research that will be presented at the American Society of Echocardiography's (ASE) 34th Annual Scientific Sessions, June 23-26, 2023, in National Harbor, Md., will share how advances in echocardiography resulted in more accurately placed pacemaker devices.
Some pacemakers use flexible, insulated wires—also known as leads—to deliver electrical pulses that help hearts beat at a normal rate and rhythm. The current standard practice for placing pacemaker leads is fluoroscopic/X-ray guidance. However, a new research study conducted by Children's Hospital Colorado in Aurora, Colo., found that three-dimensional (3D) echocardiography resulted in more accurate pacemaker lead placement when compared to X-ray technology.
The study's lead author Dr. Dale Burkett, who is an Assistant Professor in Pediatrics-Cardiology at Children's Hospital Colorado, explained that when pacemaker leads are placed in the ideal location, they are able to better mimic the heart's normal electrical conduction and reduce the long-term risk of heart dysfunction. Additionally, 3D echocardiography lowers both the patient's and the cardiology staff's exposure to radiation during the procedure.
"By using 3D echocardiography guidance, we are able to better visualize pacemaker leads as they move through the heart and guide them to where they are intended to go," says Dr. Burkett. "Our work demonstrates that with advances in echocardiography, we can provide higher quality care for our patients who need permanent pacemakers for heart rhythm management."
Highlighting continuing innovations in the cardiovascular ultrasound field, nearly 400 abstract poster presentations will be featured during ASE 2023. This study, titled 3D Echocardiography Guidance for Pacemaker Lead Placement Improves Accuracy of Lead Placement and Reduces QRS Duration Compared to Fluoroscopic Guidance, will be presented Sunday, June 25, 4 p.m. to 4:45 p.m. ET at the Gaylord National Harbor Resort and Convention Center. Learn more about ASE 2023 and download the conference's final event program at ASEScientificSessions.org.
About American Society of Echocardiography
The American Society of Echocardiography (ASE) is the Society for Cardiovascular Ultrasound Professionals™. ASE is the largest global organization for cardiovascular ultrasound imaging serving physicians, sonographers, nurses, veterinarians, and scientists and as such is the leader and advocate, setting practice standards and guidelines for the field. The Society is committed to advancing cardiovascular ultrasound to improve lives. For more information, visit ASE's website ASEcho.org or social media pages on Facebook, Twitter, LinkedIn, or Instagram.
###