FOR IMMEDIATE RELEASE
Contact: Angie Porter
919-297-7152
aporter@ASEcho.org
American Society of Echocardiography Appoints 2023-2024 Board President
(DURHAM, NC, June 30, 2023)—The American Society of Echocardiography (ASE) is pleased to announce the appointment of Benjamin W. Eidem, MD, FASE, as the organization's new Board of Directors President, effective July 1, 2023.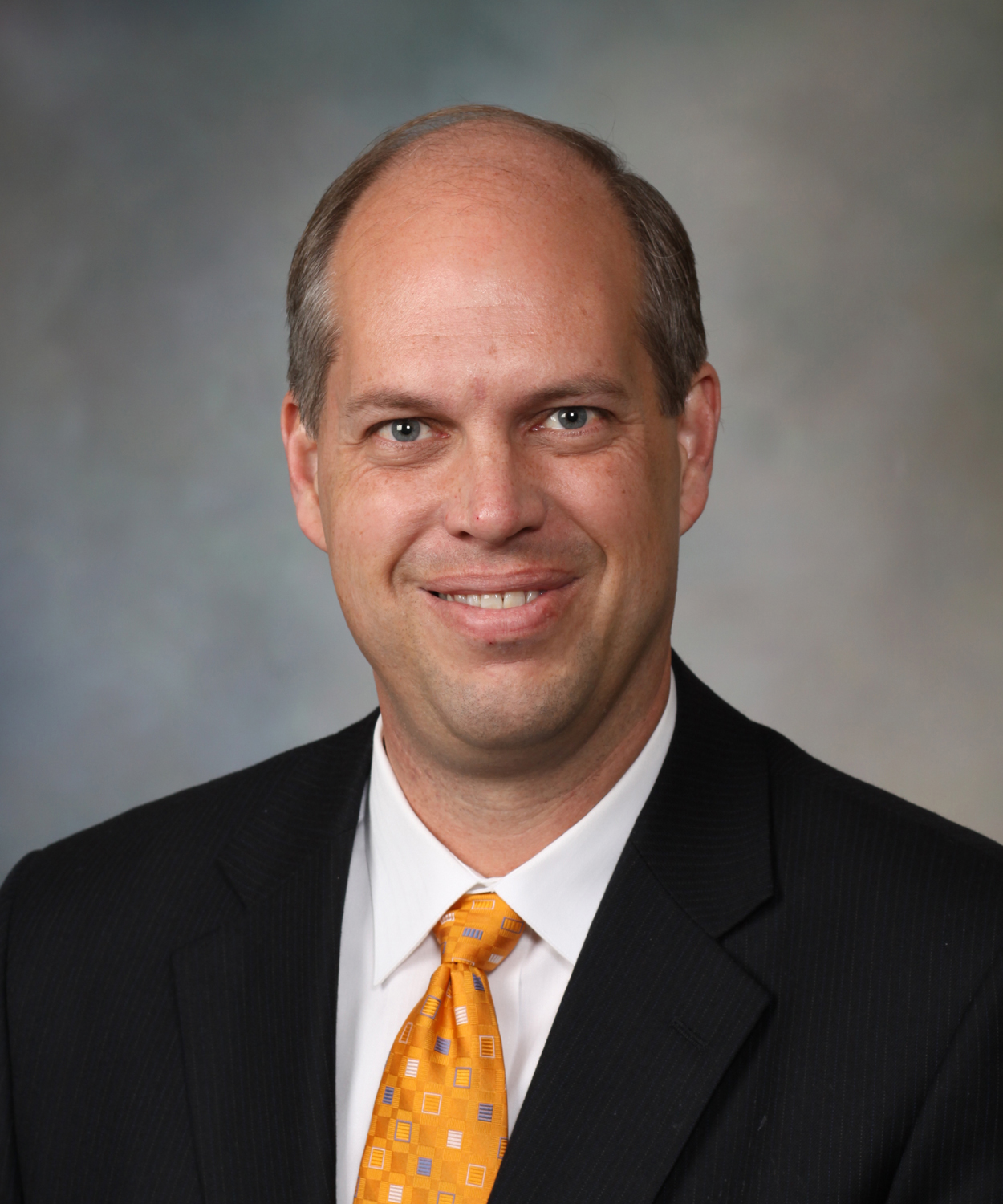 During the 34th Annual Scientific Sessions in National Harbor, Md., June 23-26, Dr. Eidem shared his vision as the 2023-2024 ASE President. ASE is the largest global organization for cardiovascular ultrasound professionals, enthusiasts, and multidisciplinary partners, and he explained that his presidency will primarily focus on the value of membership in the Society. As only the second pediatric cardiologist to lead ASE since it was founded in 1975, he plans to focus on three important initiatives he sums up as (1) ASE Matters, (2) ASE Mentors and (3) ASE Educates.
ASE Matters will help expand the organization's opportunities for leadership and service, ASE Mentors will help foster engagement among new and longtime members and facilitate the training of future leaders in the field, and ASE Educates will address the ongoing need for education and training of adult sonographers in the area of adult congenital heart disease to better serve patients.
"Cardiovascular ultrasound imaging is a challenging and rewarding field comprised of a diverse group of professions made up of many specialties and subspecialties," said Dr. Eidem. "In my term as President, I want to balance the varied needs of individual members, while also addressing the needs of our entire field. Increased member involvement advances and grows ASE and cardiovascular ultrasound."
Dr. Eidem has held numerous leadership and volunteer positions on committees, councils, task forces, and writing groups, and served as chair of the Finance and Education committees, among others. He has been a member of ASE since 1995 and achieved Fellowship status from the Society in 2003. He most recently served on the Executive Committee on ASE's Board of Directors as the 2022-2023 President-Elect.
Originally from St. Paul, Minn., Dr. Eidem earned his medical degree from Wayne State University School of Medicine in Detroit, Mich. He completed his residency in Pediatrics from Baylor College of Medicine in Houston, Texas, before moving back to his home state to complete his fellowship in Pediatric Cardiology from Mayo Graduate School of Medicine. He is currently the Director of Pediatric and Congenital Echocardiography at Mayo Clinic and is a Professor of Pediatrics and Medicine at Mayo Clinic College of Medicine in the Departments of Pediatrics and Cardiology.
ASE membership also elected ten new Board members to serve the Society starting July 1, 2023. The ASE Executive Committee welcomes newly elected Vice President David H. Wiener, MD, FASE, Thomas Jefferson University Hospital, Philadelphia, PA, who will serve a one-year term.
The following new Board members were elected to serve two-year terms: Craig Fleishman, MD, FASE, Arnold Palmer Hospital for Children, Orlando, FL (Pediatric and Congenital Heart Disease Council); Enrique Garcia-Sayan, MD, FASE, FACC, University of Texas Health Science Center at Houston, Houston, TX (Member at Large); Allison Hays, MD, FASE, Johns Hopkins University, Baltimore, MD, (Member at Large); Lanqi Hua, ACS, APCA, RDCS (AE, PE, FE) MS, FASE, Massachusetts General Hospital, Boston, MA (Member at Large); Sheela Pai-Cole, MD, FASE, Stanford University Medical Center, Palo Alto, CA (Perioperative Echocardiography Council); Lucy Safi, DO, FASE, Mount Sinai, New York City, NY (Leadership Academy Representative); Seda Tierney, MD, FASE, Stanford University Medical Center, Palo Alto, CA (Member at Large); and Susan Wiegers, MD, FASE, Lewis Katz School of Medicine at Temple University, Philadelphia, PA (Past President Representative). Paul Mayo, MD, FASE, Northwell Health, New Hyde Park, NY (Critical Care Echocardiography Council) will serve a one-year term.
Learn more about ASE by visiting, ASEcho.org.
About American Society of Echocardiography
American Society of Echocardiography (ASE) is the Society for Cardiovascular Ultrasound Professionals™. ASE is the largest global organization for cardiovascular ultrasound imaging serving physicians, sonographers, nurses, veterinarians, and scientists and as such is the leader and advocate, setting practice standards and guidelines for the field. The Society is committed to advancing cardiovascular ultrasound to improve lives. For more information, visit the ASE website ASEcho.org or social media pages on Facebook, Twitter or LinkedIn.
###