ASE is hosting a free webinar, Five Years of #ASEchoJC: How You Can Learn from Our Journey and Get Involved, on Thursday, September 29, 5:00 PM ET. The webinar will explain the best practices, tips, and tricks for successfully engaging and getting involved with ASE's Twitter Journal Club (#ASEchoJC).
Attendees will hear the experiences and perspectives of four speakers from different backgrounds who will discuss how being involved in social media and #ASEchoJC has helped them in education, diffusion of scientific work, and their professional development. This is a great way to learn more and get your questions answered about #ASEchoJC.
After the webinar, make plans to attend the #ASEchoJC on September 29, at 8:00 PM ET.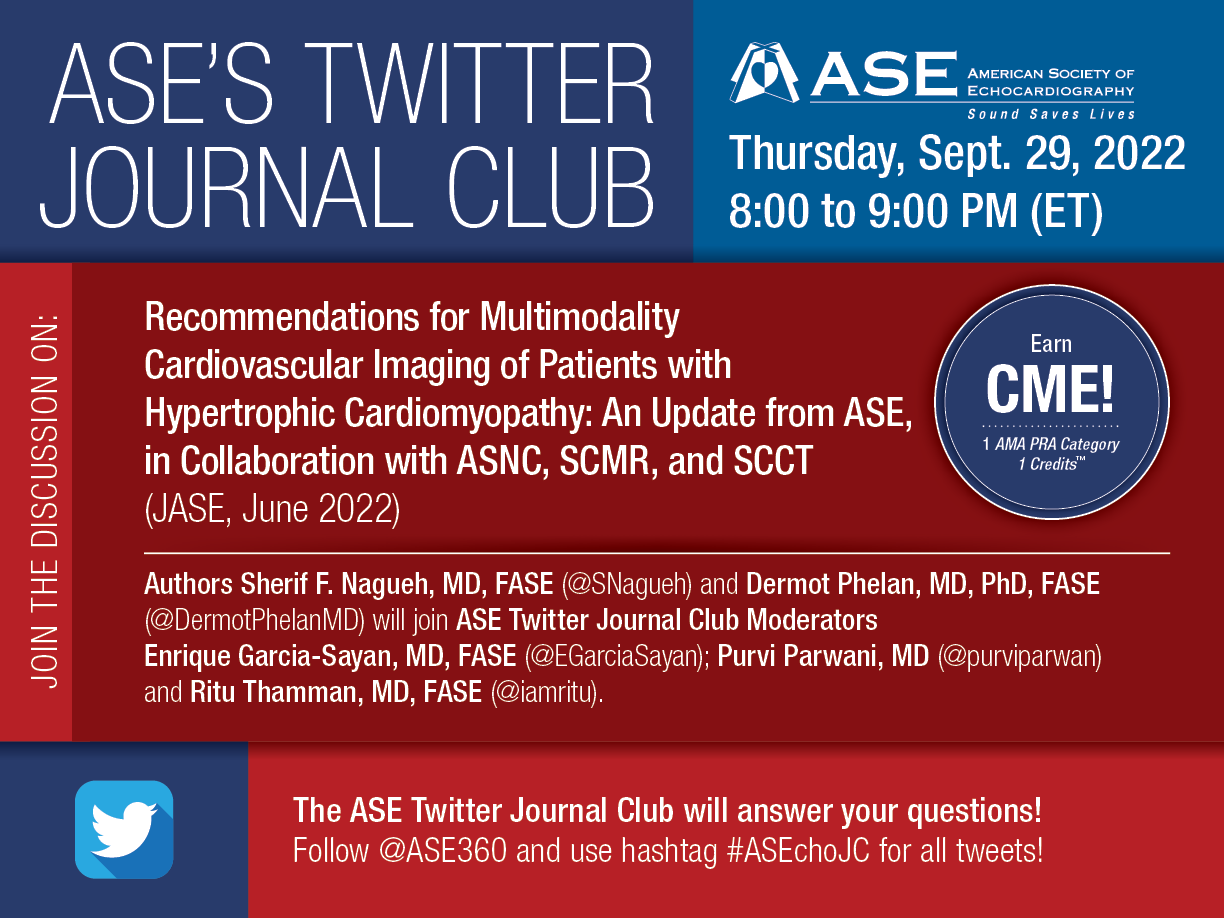 Webinar attendees and #ASEchoJC participants can earn 1.0 AMA PRA Category 1 Credit™ for their participation in both the webinar and #ASEchoJC.