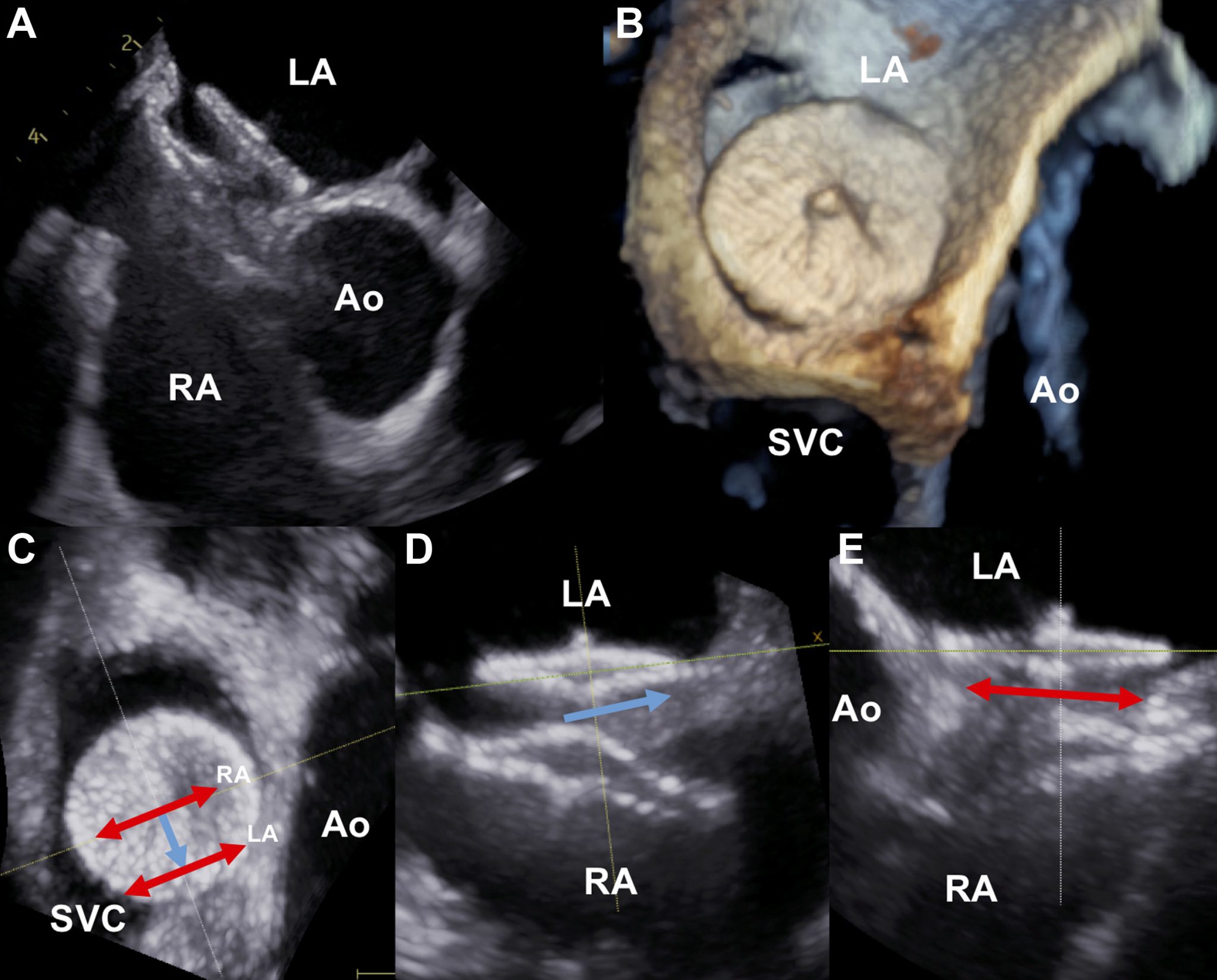 The first issue in 2023 of CASE, ASE's open access case reports journal, is now available; this Special Issue on Echo in Valvular Heart Disease and Interventional Echo is a companion to the January JASE focus issue. In one report, Tanuka Datta, MD and colleagues from Thomas Jefferson University, Philadelphia, Pennsylvania, present two examples of the important role of interventional echocardiography during PFO closures. CASE Editor-in-Chief Dr. Vince Sorrell commented, "This CASE report reiterates the symbiotic relationship that is necessary between the proceduralist and the imaging specialist for successful clinical outcomes. In both cases, the patient had suffered a stroke, and the PFO was associated with a large shunt or an atrial septal aneurysm. The authors provide Journal readers with an excellent overview of PFO morphology and offer a standardized terminology for PFO dimensions that should improve the ability to communicate and enhance the likelihood for more optimal device selection. The CASE includes exceptional, high quality still and moving images as well as an educational table and graphic. If you have ever performed a TEE and found a PFO, you will find this report worth reading (and then keeping in your CASE file for future reference)."
This issue also includes three Echo Valvular Heart Disease reports illustrating various clinical presentations of quadricuspid aortic valve disease and a rare congenital case of unileaflet mitral valve. There are also four articles in the Interventional Echocardiography section demonstrating the value of TEE guidance in multiple scenarios and two novel transcatheter procedures. Dr. Sorrell's editorial, "Best CASE Scenario," provides an update on the overall state of CASE, highlighting the continued growth of the Journal, a focus on engaging sonographers, and other developments over the past year.
Also, check out the newest Sonographer Sound-Off (SSO) on the CASE Homepage, an interactive feature that provides an opportunity for sonographers to share tips and tricks they have learned in everyday practice. Congratulations to María Elena Sánchez, MD, Trinidad Mitre Institute, Roxana Ratto, MD, Cardiology Offices Doctor T. Padilla, and Mariana Corneli, MD, Institute of Cardiology La Plata, all in Buenos Aires, Argentina, for serving in the role of Sonographer and supplying the images and text for this SSO.
We hope this issue starts your new year off with a bang!