The October JASE includes, "Simplified Lung Ultrasound Examination and Telehealth Feasibility in Early SARS-CoV-2 Infection," from Drs. Kimura, Resnikoff, Tran, Bonagiri, and Spierling Bagsic.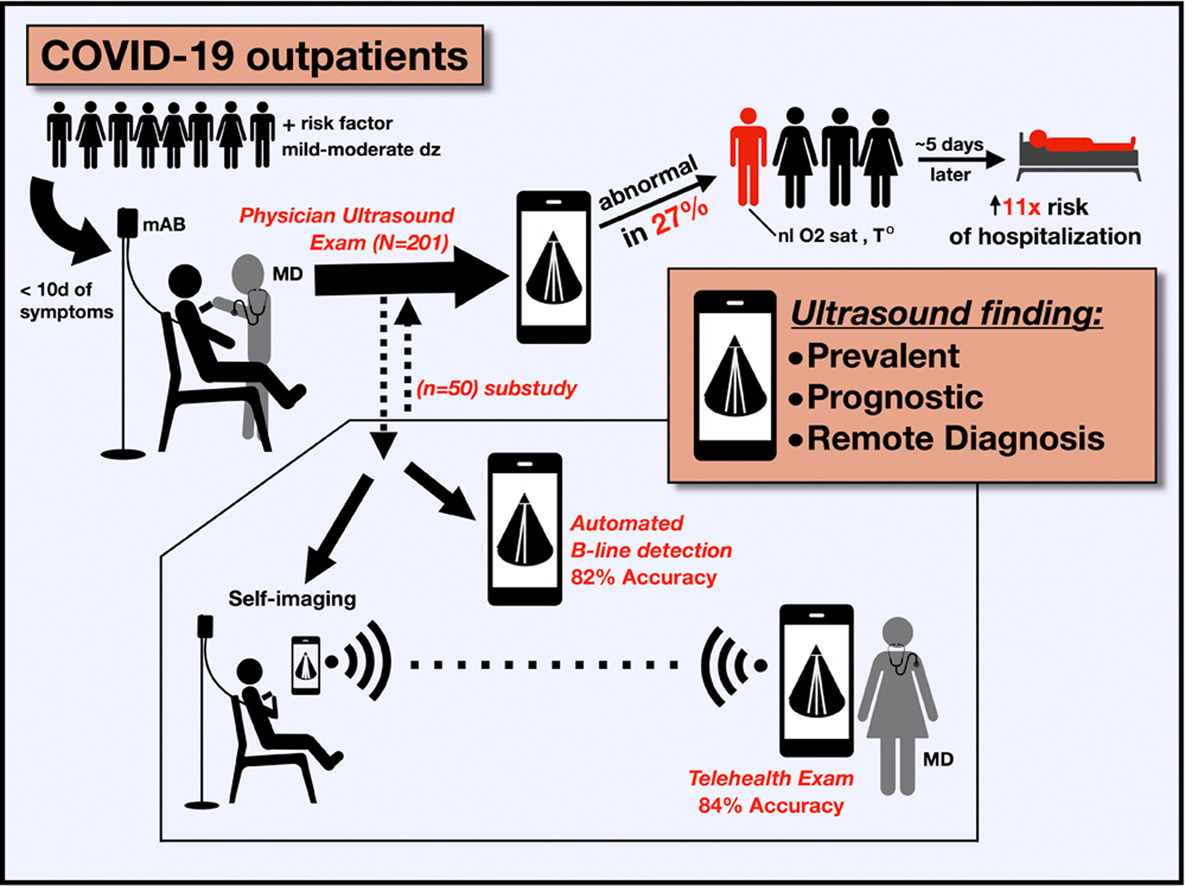 Dr. Kimura noted, "Although the nature of SARS-CoV-2 infection seems to be constantly changing, we found that the use of a quick-and-easy ultrasound exam can help identify outpatients with early lung involvement and a worse prognosis, even before detection by skin temperature or pulse oximetry. The simplicity of the exam enabled patients to image themselves from isolation and suggests the feasibility of imaging from home, a school, a pharmacy, or even a drive-through testing site. The COVID-19 pandemic taught us a new pathway to apply ultrasound which may involve a combination of simplified self-imaging, telehealth, and artificial intelligence, that will improve healthcare delivery from within the community on a variety of diseases in the future."
Another COVID-19 study looks at serial left and right ventricular strain analysis in patients who have recovered from the infection. Additional clinical investigations also look at 3D echocardiography, incremental value of global longitudinal strain to stress echocardiography in outcome assessment, several topics related to tricuspid and mitral regurgitation, left atrial function and outcomes in cryptogenic stroke, transcatheter aortic valve replacement in children, and enhancing quality in pediatric echocardiography.
Two brief research communications round out the issue. The President's Message from Stephen H. Little, MD, FASE, shares the multi-faceted ways that ASE is a global organization, and why this incredible diversity is so important to the future of advancing cardiovascular ultrasound. The continuing education and meeting calendar outlines a multitude of learning options near and far.
The October 19 deadline to submit papers to be considered for the JASE Echocardiography in Valvular Heart Disease focus issue (published in early 2023) is almost here. Questions? Contact JASE managing editor, Debbie Meyer, at dmeyer@asecho.org