The deadline to apply is Friday, July 28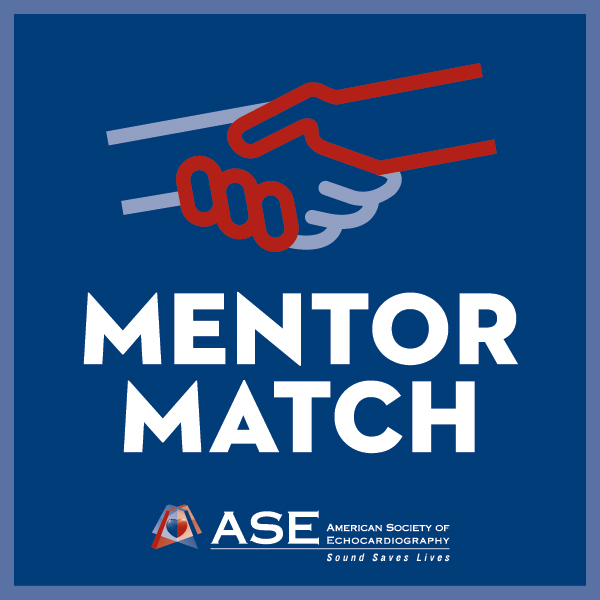 Are you looking to share your knowledge with an eager, rising echo professional? Or maybe you are seeking a mentor to help you navigate the ever-changing landscape of the field and learn how to get more involved with ASE? Let's find your Mentor Match!
Mentor Match is a six-month mentorship program that pairs ASE members based on career path, areas of practice, and professional development goals. The program aims to connect our vast international network of members, fostering lasting relationships to promote growth within the Society and the field of cardiovascular ultrasound. Mentor Match has successfully matched members in the past with excellent results, and we are excited to expand this program. The application is open to active ASE members, and the deadline to apply is Friday, July 28.