Calling all investigators! Starting September 1, submit your basic or clinical research for a chance to present at the 32nd Annual Echo Hawaii meeting in January 2023!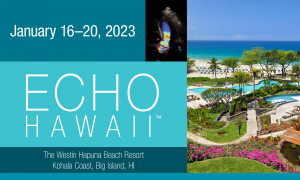 Submissions are free, and authors chosen to present save $100 on their conference registration. Authors with accepted abstracts will also be entered into a poster competition and have the opportunity to briefly present their key findings for commentary from our internationally renowned faculty. A "Best Poster Prize" will be awarded based on the moderators' selection.
Visit the this page page to review all the submission details for 2023's Call for Science on the Big Island! The submission deadline is Friday, October 28, 2022, at 11:59 PM ET.