Celebrating One Year as a Monthly Publication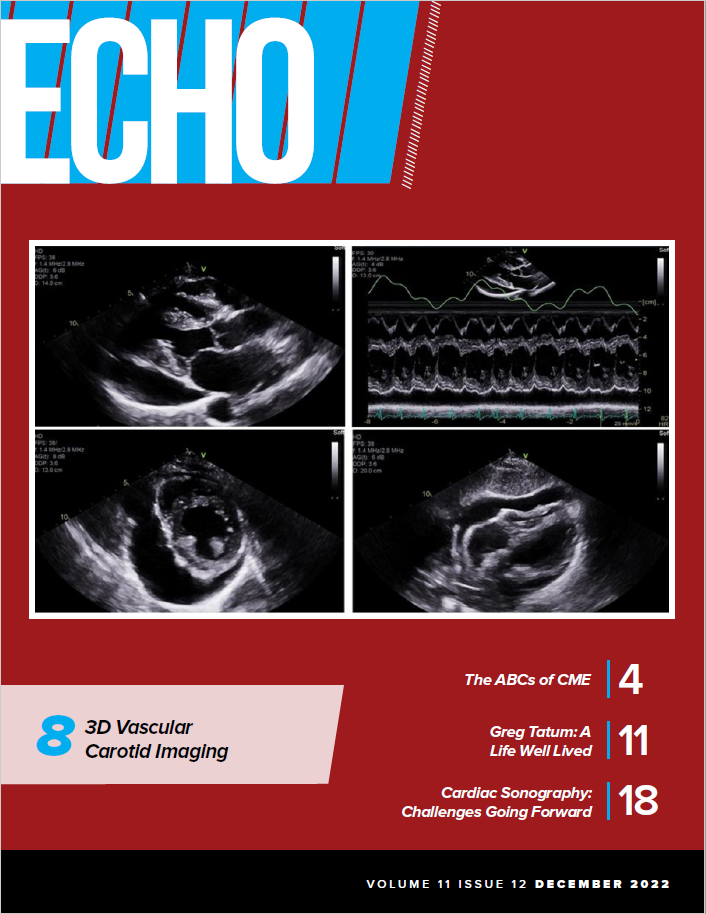 This month marks one year since ASE's Echo magazine increased its publishing frequency from once or twice a year to monthly. In the past year, we've been able to more frequently share communications from the ASE President, ASE Councils and Specialty Interest Groups, and ASE members who have contributed interesting articles or images related to cardiovascular ultrasound that are not research articles/images.
There is so much to share about our vital and essential field, and this year, we once again invite all ASE members to consider writing and submitting an article to share with your fellow members and peers. The submission deadline is the 15th of each month, and you can review the guidelines on formatting, word length, and other general information on ASE's website. Contact Echo@ASEcho.org with questions about this online, open access publication.
Thank you to all who have submitted articles, and we can't wait to receive your submissions in 2023!