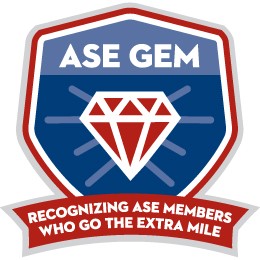 Gemstones or "gems" are highly valuable, and similar to their namesake, ASE GEMs recognize valued members who Go the Extra Mile.
Join ASE in celebrating members who are making the world a better place by submitting a GEM nomination. Nominate a colleague for their dedication to the field of cardiovascular ultrasound, outstanding mentorship to students or fellows, commitment to quality patient care, or congratulate them on a major accomplishment or milestone service anniversary.
The deadline for submission is the 25th of each month to allow time for recognition the following month. View past ASE GEM recipients here.