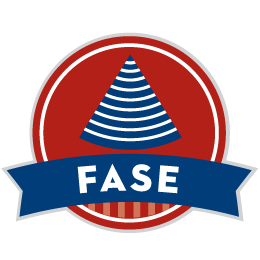 This month, ASE welcomed 15 distinguished Fellows of the American Society of Echocardiography (FASE) recipients! These members exemplify excellence in the field of cardiovascular ultrasound through education, research, leadership, and volunteerism. They are ambassadors for ASE and recognized experts in their field. Join us in congratulating the newest FASE recipients:
Cecilia A. Albaro, MD, FASE
Mounir F. Banoub, MD, FASE
Sridhar Banrur, MD, FACC, FASE
Aditya Bhat, MBBS, BMedSc, MPH, DDU, FRACP, FASE
Mahesh Chandrasekhar, MD, FASE
Victoria Jones, RDCS, FASE
Ilya Karagodin, MD, FASE
Preetham Kumar, MD, FASE
Van Lam, RDCS, FASE
Neha Mantri, MD, FASE
Karen Rumery, RDCS, RVT, FASE
Nandita Scott, MD, FASE
Matthew Suffoletto, MD, FASE
Emily Maria Tanel, FASE
Tom Kai Ming Wang, MD, FASE
A complete list of FASE members can be found at SeeMyHeart.org. If you are interested in applying for FASE, or would like more information, visit ASEcho.org/FASE. The next deadline to apply is August 1, 2023.