The Nominations Committee, chaired by Dr. Judy Hung, has nominated the following candidates for Officers and Directors of the American Society of Echocardiography.
Current members of ASE, please vote for the officers and directors using this ballot. You may write in nominees in the blank spaces instead of the person nominated. You may only vote for one person for each position. Your ballot must be received by March 25, 2023. The new officers and directors will be introduced at the Scientific Sessions' ASE Presidential Address, Awards and State of the ASE Plenary Session on Saturday, June 24, 2023. Please review the slate below and cast your vote. Thank you.
Officer Nominated to Presidential Ladder (One-Year Term – Expires June 2024)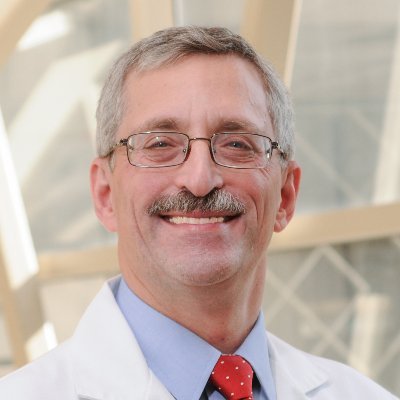 Vice-President: David Wiener, MD, FASE
Thomas Jefferson University Hospital
Philadelphia, PA
Dr. Wiener is Director of Clinical Operations at the Jefferson Heart Institute, where he oversees operations, planning and development of the clinical faculty cardiology group at Thomas Jefferson University Hospital. He is a member of the Echocardiography Laboratory faculty and maintains an active outpatient and inpatient clinical cardiology practice. He is Clinical Professor of Medicine at Sidney Kimmel Medical College at Thomas Jefferson University, where he received multiple teaching awards.
Dr. Wiener's interests center on high-value, quality cardiac care and imaging. He is a long-term ASE member and has been an active contributor to ASE since 2008. As Chair of ASE's Advocacy Committee, he helped increase ASE's voice in health policy in Washington, D.C. and was a founding Co-Chair of the ASE Twitter Journal Club. Dr. Wiener is the current Chair of the Guidelines and Standards Committee where he leads the Living Guidelines initiative. He served as a member of ASE's Board of Directors (2016-2019); and represented ASE on the Intersocietal Accreditation Commission – Echocardiography's Board of Directors from 2016-2022, where he was Officer-At-Large, helping align the two societies for quality through the ImageGuideEcho registry. In 2016, Dr. Wiener received ASE's Meritorious Service Award.
Dr. Wiener earned his undergraduate degree from Columbia University and his medical degree from Albert Einstein College of Medicine. He completed postgraduate training in internal medicine at Montefiore Medical Center and in cardiology at Presbyterian-University of Pennsylvania Medical Center and the Hospital of the University of Pennsylvania. He is a fellow of the American College of Cardiology, the American Heart Association and the American Society of Echocardiography; and is certified by NBE in comprehensive adult echocardiography.
Directors Nominated (Two-Year Term – Expires June 2025)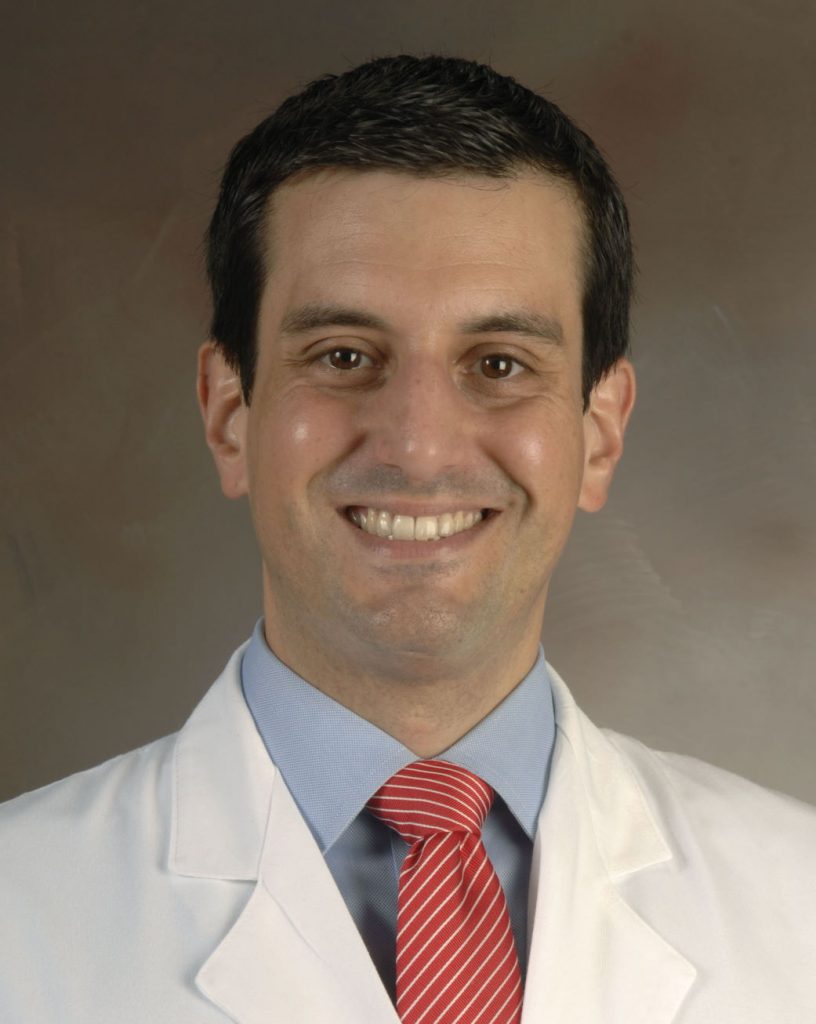 Enrique Garcia-Sayan, MD, FASE
The University of Texas Health Science Center at Houston
Houston, TX

Dr. Enrique Garcia-Sayan is an Associate Professor at the University of Texas Health Science Center at Houston, Director of Non-Invasive Cardiology and the Cardiology Service at Lyndon B. Johnson General Hospital, and a structural heart imager and interventional echocardiographer at Memorial Hermann Hospital Texas Medical Center. He earned his medical degree from Universidad Peruana Cayetano Heredia (Lima, Peru), completed a residency in Internal Medicine at Henry Ford Hospital (Detroit, MI), and a fellowship in Cardiovascular Disease at Rush University Medical Center (Chicago, IL).
Dr. Garcia-Sayan's interests include complex valvular and structural heart disease, 3D echocardiography, imaging guidance for transcatheter heart interventions, and quality echocardiography laboratory operations. He is board-certified in cardiovascular disease and is a diplomate in adult echocardiography, nuclear cardiology, and cardiovascular computed tomography.
Dr. Garcia-Sayan has been a Fellow of ASE since 2016 and has served in several committees, task forces, workgroups, and guideline writing groups. He was a member of the inaugural cohort of the ASE Leadership Academy. He has served as an ASE representative to the Intersocietal Accreditation Commission Echocardiography Board of Directors since 2020. He is currently a member of the Advocacy Committee, Public Relations Committee, Leadership Academy Oversight Committee, Guideline App Workgroup, and Chair of the Twitter Journal Club Subgroup. He is also a Fellow of the American College of Cardiology and the current President of the Greater Houston Society of Echocardiography and Vascular.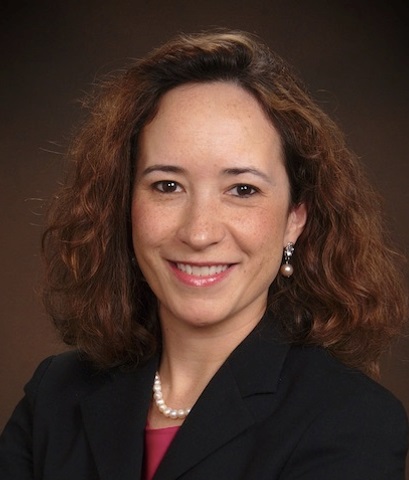 Allison G. Hays, MD, FASE
Johns Hopkins School of Medicine
Baltimore, MD
Dr. Allison Hays is the Medical Director of Echocardiography Programs of the Johns Hopkins Hospital and Health System. She is an Associate Professor of medicine in the division of cardiology. Dr. Hays leads a broad spectrum of clinical, educational, research, and administrative activities with the core echo leadership team at Johns Hopkins, and has recently worked with the team to better integrate echo services across the health system.
Dr. Hays' research activities and publications have focused on developing and applying functional cardiovascular imaging to probe the pathogenesis of subclinical heart disease in high-risk populations using novel echocardiographic and multimodality stress imaging techniques. She currently leads two NIH-funded imaging studies focused on determinants of early vascular disease and CVD risk on people with HIV and in women with hypertensive disorders of pregnancy. Dr. Hays recently received two mentorship awards for her outstanding research and career mentorship from Johns Hopkins and Women As One. In addition, she has participated in national imaging guidelines and position statements on the value of echo to improve patient care in a variety of settings.
Dr. Hays has been committed to ASE for the last decade. She attained FASE status and has served on the membership and guidelines and standards committees. Currently, she serves on the  Finance, CAVUS steering committee, and the Scientific Sessions Program committees for the Society. She organized and lead two successful ASE webinars and help developed ASE educational materials for recent guidelines.
Dr. Hays earned her undergraduate degrees (BA and BS) at Stanford University, followed by her medical degree at Columbia University College of Physicians and Surgeons. Dr. Hays completed internal medicine training at Columbia University, followed by cardiovascular fellowship and advanced echo training at NYU and Johns Hopkins, where she has remained on faculty since the completion of cardiology fellowship. She is board certified in cardiovascular disease from the ABIM, and a diplomate of NBE for comprehensive echo.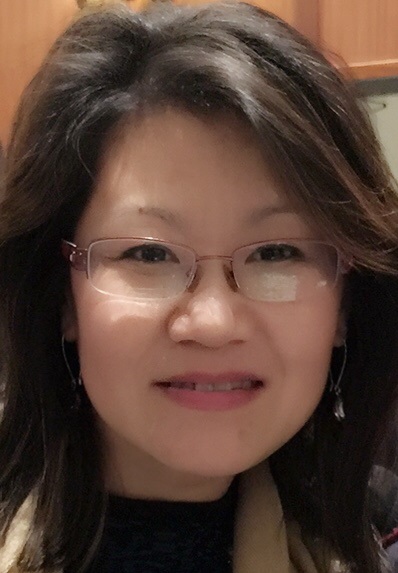 Lanqi Hua, ACS, APCA, RDCS (AE, PE, FE) MS, FASE
Massachusetts General Hospital
Boston, MA
Ms. Lanqi Hua, ACS, APCA, RDCS (AE, PE, FE) MS, FASE, is a Technical Director in the Echocardiography Department at Massachusetts General Hospital in Boston. She earned her Bachelor of Medicine degree from Dalian Medical School in 1990. She moved to Singapore in 1994, where she pursued her cardiac sonographer education and sonography career at the National Heart Center. In 2001, Ms. Hua moved to Massachusetts where she accepted a senior sonographer position at Lowell General Hospital and was employed there until 2004. Lanqi came to Massachusetts General Hospital in September 2004 with a great deal of experience and a solid foundation of general medical knowledge and cardiac pathophysiology. Ms. Hua has had a remarkable trajectory in the MGH laboratory, as well as in the field of echocardiography. She was appointed to the Leadership position of the Echocardiography Department in August 2019.
Ms. Hua has great enthusiasm for the field- of the pathophysiology of the Right Heart, 3DE, and strain echocardiography. She is intellectually curious, has a strong research interest, and works independently and collaboratively on various research projects. Ms. Hua also became one of the core sonographers for the lab's education and training, including the first-year MGH and BWH cardiology fellows, sonography interns, and junior personnel. Ms. Hua is a wonderful mentor at the forefront of the evolution of echocardiography and building the next generation of echocardiographers. In addition to her strong ability in the clinical and educational arenas, she's demonstrated a solid and innovative vision to address the various challenges in the lab.
Ms. Hua is passionate about ASE. She has been a member of ASE since 1999, became a FASE in 2010, and is routinely on the faculty for the ASE Scientific Sessions, including serving as Co-Chair of the Scientific Sessions in 2019 and Co-Chair of the ACHD track sessions in 2022. She has served the organization in many capacities: as a member of the Editorial Board for JASE, Membership Committee, Research Committee, Global Outreach Volunteer, etc. She was a member of the original Right Heart Guidelines Writing Group in 2010 and is a member again of the current committee to update those Guidelines. Ms. Hua has contributed to the ASE organization for over 14 years and continues to do so.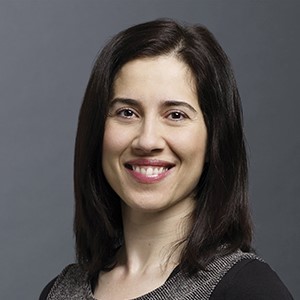 Seda Tierney, MD, FAAP, FASE, FACC, FAHA
Lucile Packard Children's Hospital, Stanford University
Palo Alto, CA
Dr. Seda Tierney is the Director of Research and Co-Director of QI in the Pediatric Echo Laboratory at Lucile Packard Children's Hospital. She is a Professor of Pediatrics at Stanford University in the Division of Pediatric Cardiology.
Dr. Tierney a Pediatric Cardiologist subspecialized in echocardiography and a Physician Scientist with expertise in noninvasive assessment of vascular health and tele-health interventions in children with cardiac conditions. Her research in echocardiography has most recently focused on quality improvement including different approaches to capture diagnostic errors, adherence to current imaging guidelines in congenital heart disease, and cardiac complexity scoring in pediatric echocardiography. She has a strong interest in utilization of echocardiography to help fine-tune patient management and improve outcomes and has also been able to merge her expertise in pediatric vascular imaging with outcomes/interventions research in children with congenital and acquired heart disease.
Dr. Tierney has been an active member of the American Society of Echocardiography and has volunteered in several committees including the International Relations, Research, and Guideline and Standards Committees over the years. She has been serving on the Pediatric and Congenital Heart Disease Council Steering Committee as a Member-at-Large since 2021. Along with her other Member-at-Large colleagues in the Steering Committee, she has been a contributor on monthly articles on behalf of the Council to the ASE Echo magazine. These articles have highlighted several interesting topics and updates in our field, including History of Pediatric Cardiology, Lifetime Achievement and Teaching Awardees, Annual Scientific Sessions, Inaugural Virtual Course, Sonographer Education and Wellness, and Ergonomics.  
Dr. Tierney completed her Pediatric Cardiology Core Fellowship as well as her Advanced Imaging year at Columbia University in New York. She started her academic career at Boston Children's Hospital as Imaging Faculty where she stayed on for seven years before moving to Stanford where she has been faculty for 12 years. She is a fellow of the American Society of Echocardiography, American Academy of Pediatrics, American College of Cardiology, and the American Heart Association. She is board certified in Pediatric Cardiology by the American Board of Pediatrics.
Director Nominated for Leadership Academy Representative (Two-Year Term – Expires June 2025)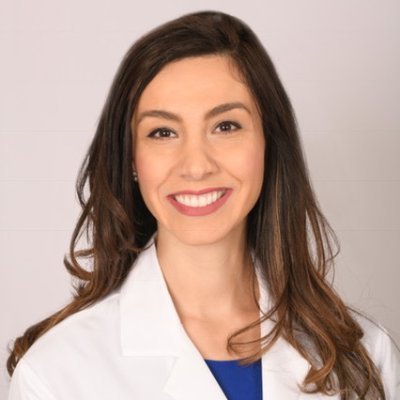 Lucy M. Safi, DO, FASE
Hackensack University Medical Center
Hackensack, NJ
Dr. Lucy Safi currently serves as Director of Interventional Echocardiography at Hackensack University Medical Center and Assistant Professor of Cardiology at Hackensack Meridian School of Medicine.
She completed her cardiology fellowship at Cooper University Hospital where she was selected as both chief cardiology fellow and chief GME fellow. She then completed an advanced echocardiography fellowship at Massachusetts General Hospital. She is a fellow of the American College of Cardiology and the American Society of Echocardiography. She is board certified in cardiovascular disease and a diplomate of NBE in transesophageal and transthoracic echocardiography. Dr. Safi is a graduate of the inaugural American Society of Echo Leadership Academy and the Women As One CLIMB program. She currently serves as the primary echocardiographer for all structural procedures in a busy tertiary care center.
Dr. Safi has been an active member in ASE since the early part of her cardiology fellowship. She has served on numerous ASE committees including ethics, public relations, diversity and inclusion, and education. Additionally, she was a member of the Rising Star Task Force, and currently chairs the Emerging Echo Enthusiasts (E3) specialty interest group (SIG). As chair of the E3 SIG, she moderated 17 webinars in the E3 Lecture Series. She has over 30 publications and has given more than 40 invited lectures on echocardiography related to structural and congenital heart disease. Most recently, she co-authored the "Recommended Standards for the Performance of Transesophageal Echocardiographic Screening for Structural Heart Interventions" guideline document.
Director Nominated for Past President Member (Two-Year Term – Expires June 2025)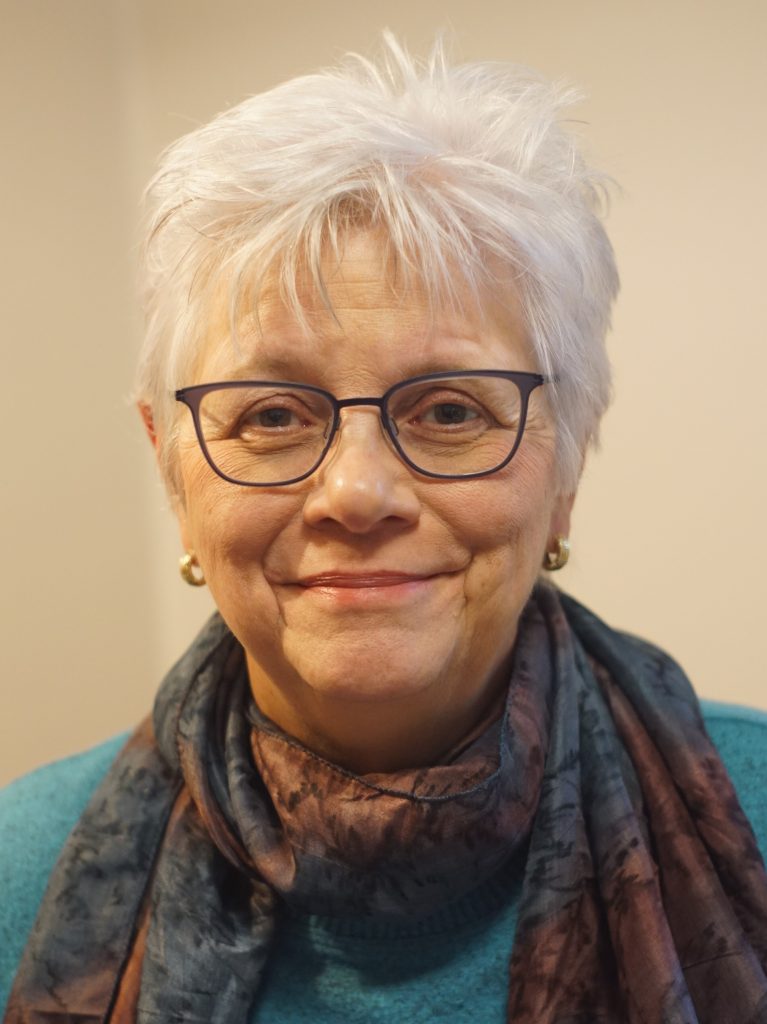 Susan E Wiegers, MD, FASE
Lewis Katz School of Medicine
Philadelphia, PA

Dr. Susan Wiegers served as ASE President in 2015-2016 after serving on the Board and a number of committees. More recently she was the Chair of the Writing Committee for the 2019 ACC/AHA/ASE Advanced Training Statement on Echocardiography and the Chair of the ASE Search Committee for the new Editor-in-Chief of JASE.
Dr. Wiegers was the Director of Clinical Echocardiography at the Hospital of the University of Pennsylvania until 2011 and then Senior Associate Dean of Faculty Affairs at the Lewis Katz School of Medicine at Temple University for 10 years. She finished her career at Temple as the founding CEO and Senior Associate Dean of the Temple Faculty Practice Plan. She now holds a position as Adjunct Professor of Urban Bioethics at the Lewis Katz School of Medicine in Philadelphia, Pennsylvania. She sees patients in a cardiology clinic a few times a month but has largely retired to enjoy her passion for literature, travel and most importantly family and grand-children.
********************************************************************************************************************************************************
June 2023 – June 2024 Board of Directors
EXECUTIVE COMMITTEE
President (term expires June 2024)
Benjamin Eidem, MD, FASE
Mayo Clinic
Rochester, MN
President-Elect (term expires June 2024)
Theodore Abraham, MD, FASE
University of California, San Francisco
San Francisco, CA
Vice President (term expires June 2024)
Nomination Above
Treasurer (term expires June 2024)
Cynthia Taub, MD, FASE
Dartmouth Hitchcock Medical Center
Lebanon, NH
Secretary (term expires June 2024)
Kelly Thorson, DHSc, MSRS, ACS, RDCS, RCCS, CIIP, FASE
Lucile Packard Children's Hospital Stanford
Palo Alto, CA
Council Representative (term expires June 2024)
Keith Collins, MS, RDCS, FASE
Northwestern Medicine
Chicago, IL
Immediate Past President (term expires June 2024)
Stephen Little, MD, FASE
Houston Methodist Hospital
Houston, TX
Chief Executive Officer
Robin Wiegerink, MNPL
American Society of Echocardiography
Durham, NC
International Member (term expires June 2024)
Kian-Keong (KK) Poh, MBBChir, FASE
National University Heart Centre
Singapore
DIRECTORS (terms expire June 2024)
Cardiovascular Sonography Council Chair
G. Monet Strachan, ACS, RDCS, FASE
University of California San Diego Medical Center
San Diego, CA
Circulation & Vascular Ultrasound Council Chair
Fadi Shamoun, MD, FASE
Mayo Clinic Arizona
Scottsdale, AZ
Critical Care Echocardiography Council Chair
Paul Mayo, MD, FASE
New Hyde Park, NY
Member at Large
Jose Banchs, MD, FACC, FASE
University of Colorado Anschutz Medical Campus
Aurora, CO
Member at Large
Akhil Narang, MD, FASE
Northwestern Medicine
Chicago, IL
Member at Large
Neha Soni-Patel, MEd, BSME, RCCS, RDCS (AE/PE), FASE
Cleveland Clinic Children's
Cleveland, OH
DIRECTORS (terms expire June 2025)
Pediatric & Congenital Heart Disease Council Chair
Craig Fleishman, MD, FASE
Arnold Palmer Hospital for Children
Orlando, FL
Perioperative Echocardiography Council Chair
Sheela Pai Cole, MD, FASE
Stanford University Medical Center
Redwood City, CA
Member at Large
Nomination Above
Member at Large
Nomination Above
Member at Large
Nomination Above
Member at Large
Nomination Above
Leadership Academy Representative (term expires June 2025)
Nomination above
Past President Member (term expires June 2025)
Nomination above