FOR IMMEDIATE RELEASE
Contact: Angie Porter
919-297-7152
APorter@ASEcho.org
Large Study Finds Artificial Intelligence Can Assist Novice Nurses, Medical Residents in Acquiring Diagnostic-Quality Echocardiography Images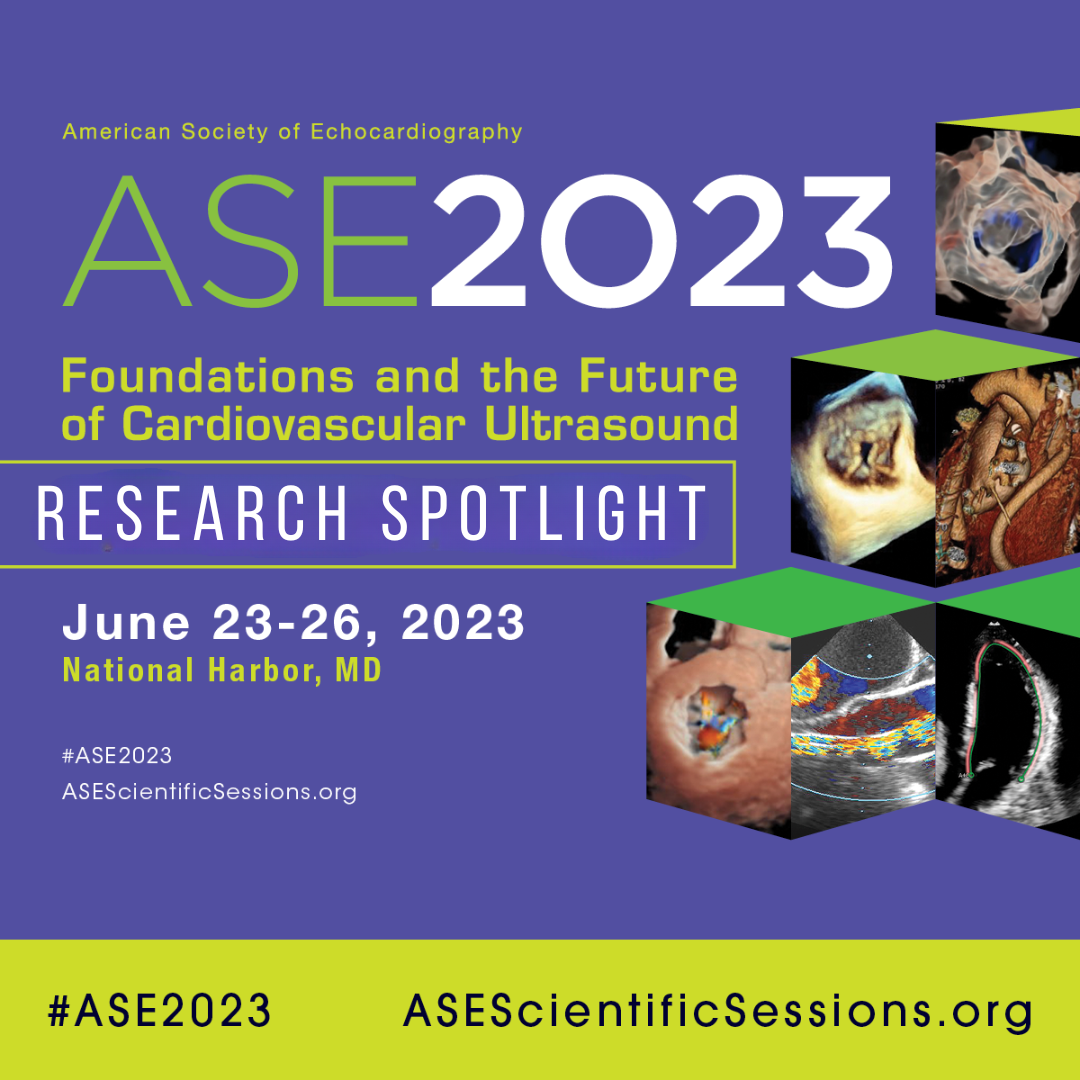 (DURHAM, NC, June 23, 2023)—Artificial intelligence (AI) is changing the way echocardiograms are acquired and interpreted. A new study, that will be presented at the American Society of Echocardiography's (ASE) 34th Annual Scientific Sessions, June 23-26, 2023, in National Harbor, Md., will share how AI-guided software can benefit both the field of cardiovascular ultrasound and ultimately its patients.
The multi-center study compared the quality of echocardiography images acquired by nurses and medical residents. After just 12 hours of training with the AI-guided software, these novice users were able to acquire echocardiography images in 10 standard views with rates of diagnostic quality approaching that of expert sonographers.
The AI-guided software was developed by UltraSight using intuitive visual cues from more than 10,000 echocardiograms and was embedded into a Philips Lumify handheld device. The accuracy of the AI software was then evaluated by five expert readers who were blinded to the imagers' identities and evaluated for sufficient quality for diagnostic interpretation.
"We found that the AI-guided software allowed novices to acquire images suitable for diagnostic interpretation by an expert reader in the majority of patients," says one of the study's lead authors, Dr. Roberto M. Lang, an internationally renowned cardiologist and specialist in echocardiography at the University of Chicago Medicine. "These promising findings confirm that AI-guided software could be potentially useful in teaching novice medical professionals and assessing cardiac function in settings where services of trained echocardiography laboratories are not available."
Nearly 400 abstract poster presentations highlighting continuing innovations in the cardiovascular ultrasound field will be featured during ASE 2023. This study, titled Real-Time Artificial Intelligence Based Guidance of Echocardiographic Imaging: Does Novice Profile Affect Image Quality and Suitability for Diagnostic Interpretation? will be presented by University of Chicago Non-Invasive Cardiovascular Imaging Fellow Dr. Juan Ignacio Cotella on Sunday, June 25, from 3 p.m. to 3:45 p.m. ET at the Gaylord National Harbor Resort and Convention Center. Learn more about ASE 2023 and download the conference's final event program at ASEScientificSessions.org.
About American Society of Echocardiography
The American Society of Echocardiography (ASE) is the Society for Cardiovascular Ultrasound Professionals™. ASE is the largest global organization for cardiovascular ultrasound imaging serving physicians, sonographers, nurses, veterinarians, and scientists and as such is the leader and advocate, setting practice standards and guidelines for the field. The Society is committed to advancing cardiovascular ultrasound to improve lives. For more information, visit ASE's website ASEcho.org or social media pages on Facebook, Twitter, LinkedIn, or Instagram.
###