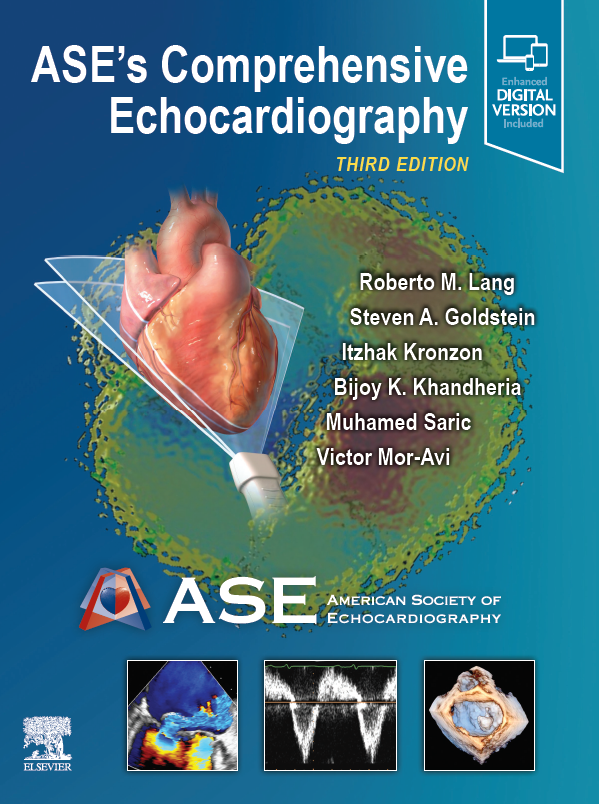 NEW EDITION NOW AVAILABLE FOR PRE-ORDER!
ASE'S Comprehensive Echocardiography covers the most up-to-date echocardiography practice guidelines and advanced technologies.
Senior editors Roberto Lang, MD, FASE; Steven Goldstein, MD; Itzhak Kronzon, MD, FASE; Bijoy K. Khandheria, MD, FASE; Muhamed Saric, MD, PhD, FASE, FACC; and Victor Mor-Avi, PhD, FASE, designed this 3rd Edition to cover numerous advances in this rapidly evolving field including critical care echocardiography, cardio-oncology, structural heart disease, interventional/intraoperative echocardiography, strain, and 3D imaging. You will not only receive the hard-bound book with over 1,000 pages, but also online access that allows you to easily browse, search, and download content as well as view over 1,200 images and 580 videos.
Login to your member portal and click on the ASE Learning Hub to receive member pricing. Pre-order yours today for the member price of $229.99 USD.