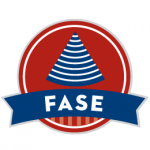 ASE recently welcomed 19 distinguished Fellows of the American Society of Echocardiography (FASE) designation recipients! These members have exemplified excellence through education, research, leadership, and volunteerism. They are ambassadors for ASE, and recognized experts in their field. Join us in congratulating the newest FASE recipients:
Tareq Abu Sharifeh, MD, FASE, Elvera L. Baron, MD, PhD, FASE, Brenton Scott Bauer, MD, FACC, FASE, Kiran Belani, MD, FASE. Nomita Bhawal, MD FASA, FASE, Doreen DeFaria Yeh, MD, FACC, FASE, John B. Dickey, MD, FASE, Chandler M. Dixon, RDCS, FASE, Hayley Engstrom, ACS, RDCS, FASE, Raktim Kumar Ghosh, MD, FASE, Chari YT Hart, MD, FACC, FASE, Katherine Holtmann, FASE, Lisa W Howley, MD, FASE, Scott H. McQuilkin, DO, MHPE, FASA, FASE, Kenneth Shelton, MD, FASE, Michael Sills, MD, Msc, FACC, FASE, Christine Marie Thomson, BS, FASE, Niranjan Waje, MD, FASE, Stephanie Ann Wells, BS, RDCS, RVT, RDMS, FASE
During 2020, ASE welcomed 153 new FASE! A full list of FASE members can be found on SeeMyHeart.org. If you are interested in applying for FASE and being recognized in the field, or would like more information, please visit ASEcho.org/FASE. The next deadline to apply is February 1, 2021.