Register Now for the Live Q&A Session on CASE 1: January 23, 2023, 5:00 PM ET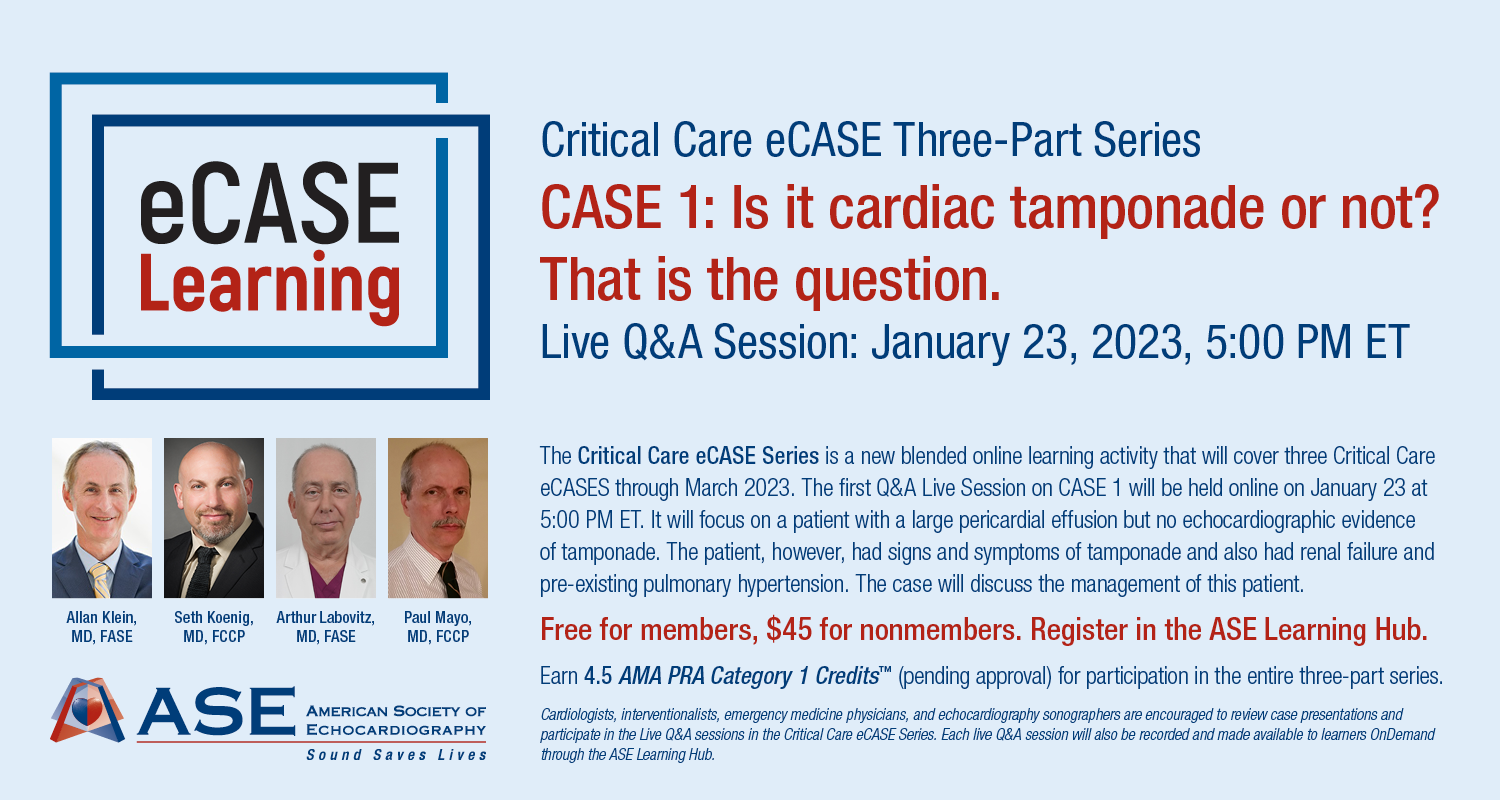 The new Critical Care eCASE Series is a blended online learning activity that will cover three Critical Care eCASES through March 2023. Each case will focus on application of echocardiography and general point of care ultrasound (POCUS), to help diagnose a critically ill patient's physiologic derangement and how serial examinations help with therapeutic management.
The first Q&A Live Session on CASE 1 will be held online on January 23 at 5:00 PM ET. It will focus on a patient with large pericardial effusion but no echocardiographic evidence of tamponade. The patient, however, had signs and symptoms of tamponade and also had renal failure and pre-existing pulmonary hypertension. The case will discuss the management of this patient.
Cardiologists, interventionalists, emergency medicine physicians, and cardiovascular sonographers are encouraged to review case presentations and participate in the three upcoming Critical Care eCASE Series Q&A live sessions. The series is free for ASE Members and $45 for nonmembers. Register in the ASE Learning Hub. Earn up to 4.5 AMA PRA Category 1 Credits™ (pending approval) for participation in the entire three-part series.