Misinformation at Play? May CASE Saves the Day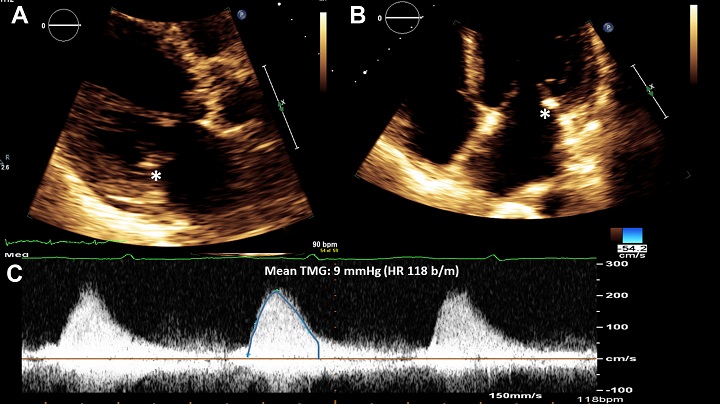 The latest issue of 
CASE
, ASE's open access case reports journal, is now available with some captivating reports, including "
Degenerative Mitral Stenosis: A Case-Based Review
" by Morgan Lamberg, DO, MHSA et al. CASE Editor-in-Chief, Vincent L. Sorrell, MD, FASE, remarked, "Lamberg et al. have prepared an excellent case-based review on the ever-increasing prevalence of degenerative mitral stenosis (DMS). Although rheumatic mitral stenosis (RMS) has become less common, mitral annular calcification progressing to DMS continues to increase and unlike RMS, carries a poor prognosis with limited treatment options. The authors do an outstanding job of demonstrating the value of a multimodality imaging approach that complements 2D, 3D, and Doppler echocardiography. They also include accompanying tables and flow-diagrams to assist us in how we approach these patients and highlight the approach when DMS is combined with aortic stenosis (~25%). Using a combination of echo and computed tomographic imaging parameters, the authors provide a proposal to help standardize our grading of the severity of DMS. Although treatment options are limited, the authors leave us with some hope that newer transcatheter interventions continue to evolve and are specifically addressing this disease state."
In the spirit of cultivating image-based education, there is a second case in the Valvular Heart Disease category which exhibits high-quality imagery of a rare TAVI complication of an aorta-to-RV fistula. Additionally, there are two reports in the Cardiac Tumors and Pseudotumors category and three in the Critical Care Echocardiography category, including a riveting report with a 2D-echocardiographic image of the myocardium after coronary air embolism during angiography. In his editorial, Dr. Sorrell investigates how misinformation can manifest in the echo lab and the responsibility of all in the medical community to consciously combat this issue.
Looking for a journal to submit your case report to? We want to hear from you! 
Email us with questions
 or 
submit
 your report today. Be sure to check out the latest Sonographer Sound-Off and Unlock the CASE features on the 
CASE Homepage
 to view more exceptional work from your colleagues.