September 30 – October 1, 2023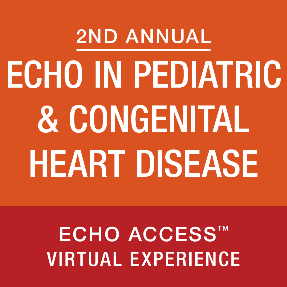 Calling all Sonographers: Save the date for the 2nd Annual Echo in Pediatric & Congenital Heart Disease Virtual Experience! This two-day virtual course will take place September 30 – October 1, 2023, and contain echo-specific education for the pediatric community.
Learn about established and emerging cardiovascular ultrasound technologies, clinical care, and practical considerations in children and adults with congenital heart disease. Registration will open June 2023, and participants can earn up to 12 CME credits.