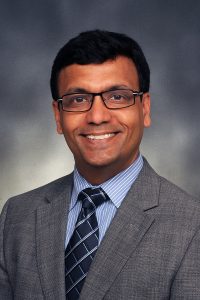 Partho P. Sengupta, MD, MBBS, FACC, FASE
WVU Heart & Vascular Institute, West Virginia University School of Medicine, Morgantown, WV
2017 & 2018 Task Force Chair
Partho Sengupta, MD, is the Chief of the Division of Cardiology, Director of Cardiovascular Imaging, the chair of Cardiovascular Innovation, and a Professor of Medicine at WVU Medicine. Prior to joining WVU Medicine, Dr. Sengupta was the director of interventional echocardiography, cardiac ultrasound research, and core lab at Mount Sinai's Zena and Michael A. Weiner Cardiovascular Institute and the Marie-Josée and Henry R. Kravis Center for Cardiovascular Health.
Dr. Sengupta received his medical degree from Government Medical College in India, where he also completed a residency. He then completed a cardiology fellowship from All India Institute of Medical Sciences and a cardiology fellowship at Mayo Clinic in both Minnesota and Arizona.
Dr. Sengupta is the associate editor of the Journal of American College of Cardiology: Cardiovascular Imaging, section editor for the Journal of American College of Cardiology, on the editorial board of eight cardiology journals, and has more than 200 publications and text book chapters. He is the current chair of the Innovation Competition Task Force at ASE. He has been a TEDMED speaker and has been recognized as a Top 25 professor of ultrasound medicine. Dr. Sengupta is board certified in internal medicine, cardiovascular medicine, and echocardiography. He was awarded ASE's 14th Feigenbaum Lectureship, recognizing his significant contributions to research in the field of echocardiography, and delivered ASE's first-ever presentation using hologram technology at ASE's 24th Annual Scientific Sessions in 2013. His futuristic ideas, investigative skills and international work have been widely acclaimed by major media outlets including heart.org and Forbes.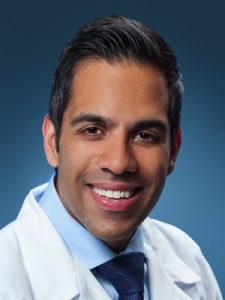 Sanjeev P. Bhavnani, MD
Scripps Clinic, San Diego, CA
Dr. Bhavnani is a physician-investigator in the field of digital medicine that encompasses mobile health, e-Health, and telemedicine at Scripps Clinic.   He is a clinical cardiologist with specialty interests in heart failure and non-invasive imaging.  In his position he is involved in the design of mHealth and telemedicine clinical trials that involve wearable devices, smartphone-based applications, nanosensors and miniaturized imaging devices, and has designed clinical trials in various patient populations in the United States, Uganda and Mexico.  He was a young investigator finalist at ASE 2015 for his collaboration on the ASEF India mission and was an investigator on the VALUES randomized clinical trial investigating the incremental benefit of mHealth devices including handheld echocardiography on healthcare delivery and outcomes in patients with rheumatic and structural heart disease.  He is a member of the ASE and served as a committee member on the ASE New Technology Task Force.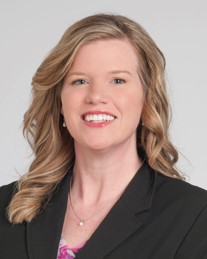 Amy Dillenbeck, MS, RDCS, FASE
Cleveland Clinic, Cleveland, OH
Amy is the Coordinator of Education and Training in the Cardiovascular Imaging Lab in the Cardiovascular Imaging Lab at the Cleveland Clinic. After a career as an Exercise Physiologist working in Cardiac Rehab and Exercise Testing, Ms. Dillenbeck returned to school to pursue a career in Cardiac Sonography. In 2007, she earned her Registered Diagnostic Cardiac Sonographer (RDCS) credential from ARDMS in adult echocardiography. Currently, she serves on ASE's Membership Committee, is a manuscript reviewer for CASE – ASE's online journal, and is a fellow of the ASE.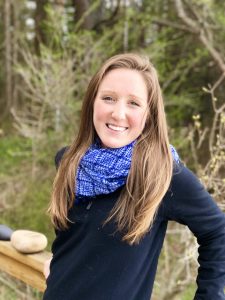 Madeline Jankowski, RDCS, FASE
Northwestern Memorial Hospital, Chicago, IL
Madeline Jankowski is a lead cardiac sonographer at Northwestern Memorial Hospital in Chicago, Illinois. She received her RDCS (Registered Diagnostic Cardiac Sonographer) credential for adult echocardiography in 2012 and has worked in several academic institutions around the country. She volunteers within her field for ARDMS doing writing, reviewing, and mentoring for the Adult Echo boards. She is active in ASE, serving on the ASE Membership Committee and is a fellow of the ASE. She has a passion for education and is inspired by the creativity and ingenuity of all the applicants for the Echovation competition!
Alan S. Katz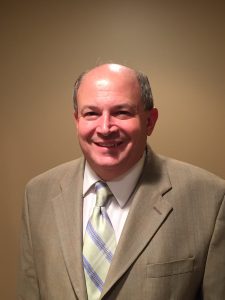 MD, MS, FACC, FASE
Catholic Health Services of Long Island, Melville, NY
Dr. Katz is Vice President of Medical Informatics for Catholic Health Services of Long Island, Director of Cardiac Imaging and Informatics at St. Francis Hospital, and Associate Professor of Medicine at the State University of New York at Stony Brook. He previously held positions as the Director of Echocardiography at the Miriam Hospital in Providence, Rhode Island, and as Associate Professor of Medicine at Brown University. Dr. Katz' interests include echocardiography, digital imaging in cardiology, and medical informatics.
Dr.  Katz received his bachelor's degree from Brandeis University, a master's degree in Engineering Science/Bioinformation Systems from the California Institute of Technology, and his medical degree from the University of Vermont. He trained in internal medicine at North Shore University Hospital and Memorial Sloan-Kettering and did his cardiology fellowship at New York-Presbyterian Hospital / Weil Cornell Medical Center.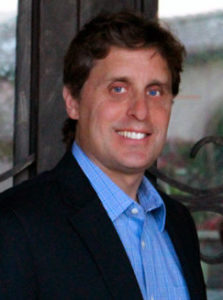 Steven J. Lester MD, FACC, FRCPC, FASE
Mayo Clinic Arizona, Scottsdale, AZ
2016 Taskforce Chair
Dr. Lester received an undergraduate degree in biology from the University of Western Ontario and a degree in medicine from the University of Toronto. He completed his internal medicine residency at the University of Toronto and cardiology fellowship from the University of British Colombia. He then went on to complete a post-doctoral fellowship in echocardiography at the University of California San Francisco. Dr. Lester is currently an associate professor of medicine at the Mayo Clinic College of Medicine and serves as both the associate chair of medicine for innovation and the associate medical director for Mayo Clinic Ventures.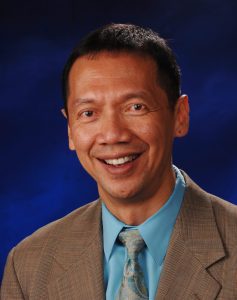 Leo Lopez, MD, FASE
Jack Nicklaus Children's Hospital, Miami, FL
Leo Lopez is Medical Director of Noninvasive Cardiac Imaging and Associate Director of Pediatric Cardiology at the Jack Nicklaus Children's Hospital and Professor of Clinical Pediatrics at the Herbert Wertheim College of Medicine at Florida International University in Miami, Florida. He completed residency and fellowship at Boston Children's Hospital and Harvard Medical School.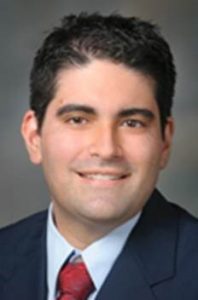 Juan C. Lopez-Mattei, MD, FACC, FASE
MD Anderson Cancer Center, Houston, TX
Dr. Lopez-Mattei is a cardiologist trained in Puerto Rico who completed an additional two-year fellowship in cardiovascular multi-modality imaging at Houston Methodist DeBakey Heart and Vascular Center in Houston, TX (affiliated with Weill Cornell Medical College). He has the highest level of training that can be achieved in echocardiography and cardiovascular MRI (level III). Currently he is an Assistant Professor in Medicine and Radiology at The University of Texas MD Anderson Cancer Center and a full-time faculty in the Department of Cardiology.  He is the Co-Director of MD Anderson Cardiac Radiology Services. His research interests are the use of cardiovascular MRI and echocardiography in assessing chemotherapy-induced cardiotoxicity and cardiovascular applications of molecular imaging. In his leisure time he likes training for triathlons.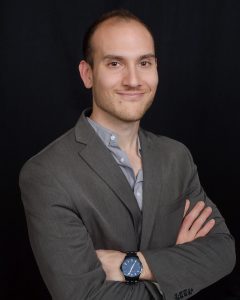 Michael T. Owen, RDCS, RVT
Seton Heart Institute, Austin, TX
Michael is a cardiac sonographer holding three jobs in the Austin area as well as running iECHO, LLC on the side.  He was a presenter at the 2017 Echovation contest in Baltimore (landing second place) with his software EchoToday.  Michael also volunteers at Austin Community College on the advisory committee to continually improve the ultrasound program, acts as a mentor to one of the students through ASE's mentor program and of course participates on ASE's innovative taskforce committee.
More about his progress on EchoToday can be found at: www.iechotoday.com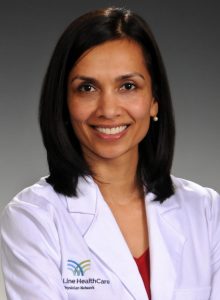 Riti Patel, MD, FACC, FASE
Lankenau Heart Institute, Philadelphia, PA
Dr. Patel earned her undergraduate and medical degrees from the six-year medical program at Boston University School of Medicine.  She completed her residency at Yale–New Haven Hospital and her cardiovascular fellowship at the Hospital of the University of Pennsylvania. Dr. Patel is a Fellow of the American College of Cardiology (ACC) and the American Society of Echocardiography (ASE).  In 2012 she designed an app for iTunes, PhysicianRVU, to track physician productivity. Dr. Patel will be completing a certification in Health Care Innovation at the University of Pennsylvania in 2018.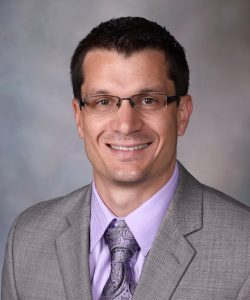 Jeremy Thaden, MD
Mayo Clinic, Rochester, MN
Dr. Thaden attended medical school at the Mount Sinai School of Medicine, followed by training in internal medicine at Brown University and cardiovascular disease and advanced echocardiography at Mayo Clinic. He is currently an assistant professor of medicine at Mayo Clinic where he also serves at the Co-Director of the Echocardiography Clinical Practice Committee. From a clinical standpoint he is interested in valvular and structural heart disease and is heavily involved in the interventional cchocardiography practice. His research interests also focus primarily on valvular and structural heart disease, emphasizing the use of existing and novel echocardiographic techniques to improve patient care.